Whether you are new to knitting or have been clicking the needles for decades, you probably have learned that there are countless tools out there to help you simplify your knitting life. How do you know where to start and which tools are absolutely necessary to invest in? In my 16 years of knitting, I have returned again and again to a handful of game-changing knitting tools that are indispensable to my knitting kit. Here are my three favorites.
1. Crochet Hook
If I were to suggest only one tool to add to your kit that will help you with your knitting more than any other (assuming you already have yarn and needles), it would be a crochet hook. Crochet hooks are great assistants for picking up dropped stitches, 3-needle bind-offs, and making cables if you have misplaced your cable needle. I use these skinny small ones, which work well for most yarn weights. Consider investing in a larger one if you like to knit with yarns thicker than worsted weight.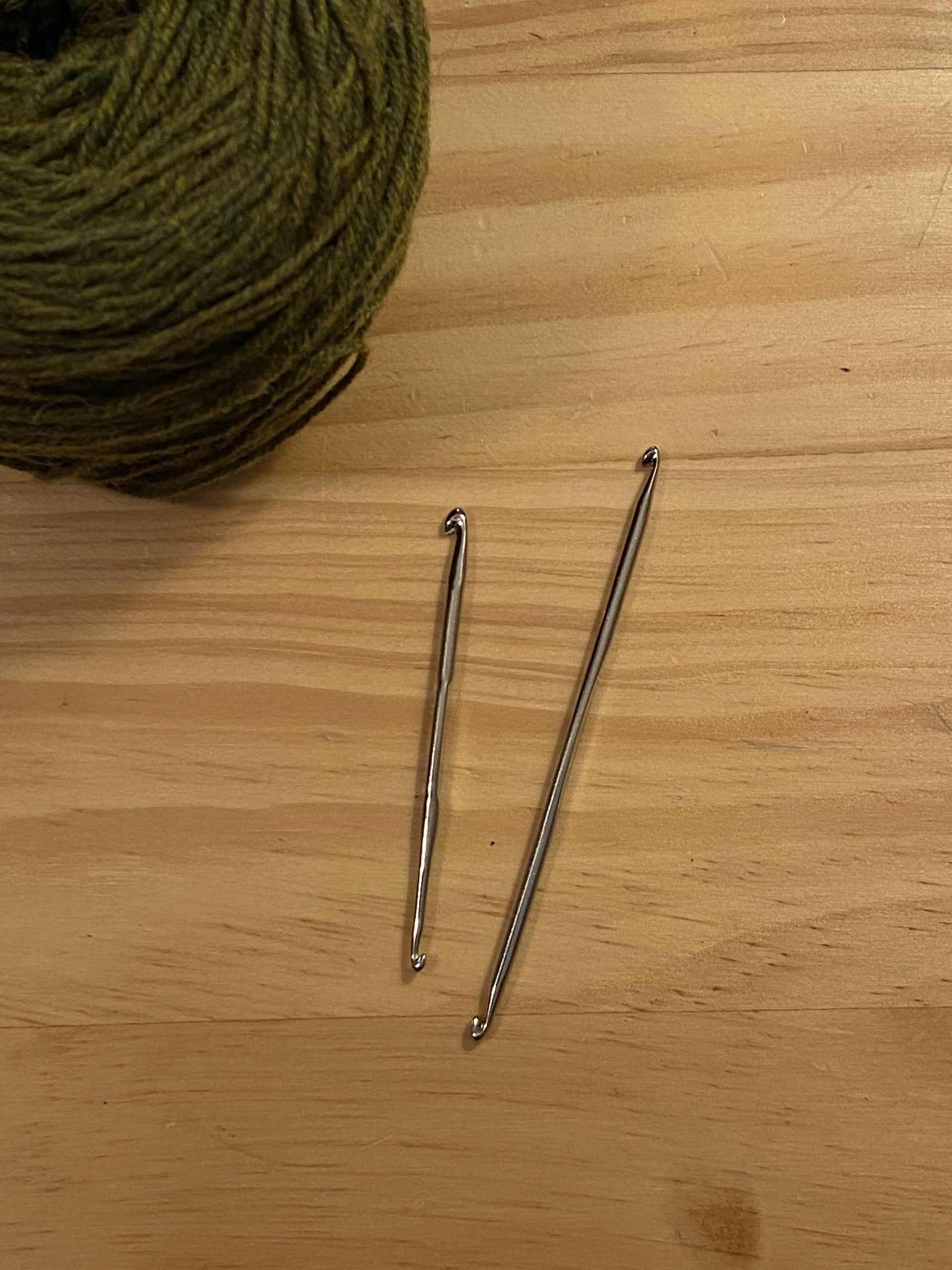 Photo by Hannah Rose Baker
2. Embroidery Scissors
Scissors are a crafting necessity. You probably have a pair or two at home that work just fine for most of your knitting needs. However, sometimes they aren't where they should be or someone else is using them. That's why I recommend getting a small pair of dedicated yarn scissors. Keep them in your knitting kit and separate from regular household tools.
Furthermore, I specifically recommend embroidery scissors because of the small, sharp tips. These are the scissors you'll use to cut steeked knitting. Even though I personally haven't ever cut my knitting, I use the embroidery scissors in my knitting kit daily, and I can always count on them to be ready and available to use.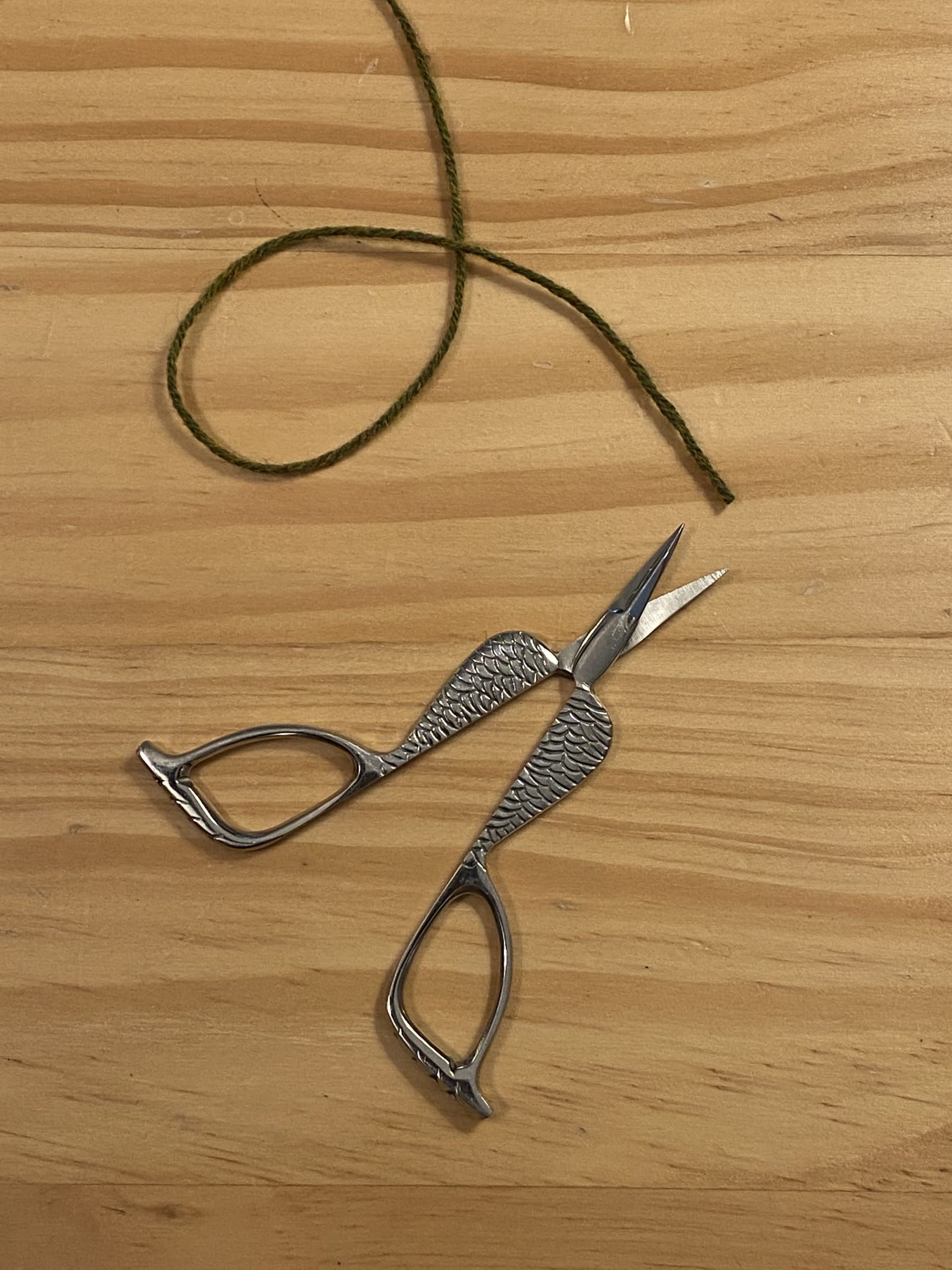 Photo by Hannah Rose Baker
3. Knitting-Needle Organizer
If your knitting needles are in need of being organized, take an inventory of the needles you have and decide what style of case would work for you best. Do you need a case for straight needles, circulars, dpns, or some combination? Do you want your cases to be stationary or to be able to travel with them? Maybe you want a stationary case for your home and a second one you can travel with. Knitting-needle organizers come in a wide array of styles, colors, and for any knitting needle; if you or someone you know is a sewist, there are a plethora of sewing patterns out there as well.
I swear by my knitting-needle case, which is a small zip-up container that can hold all of my circular needles. It keeps my needles organized, it doesn't take up much space, and I can travel with it. It is everything I need in a needle case. Find what works best for you!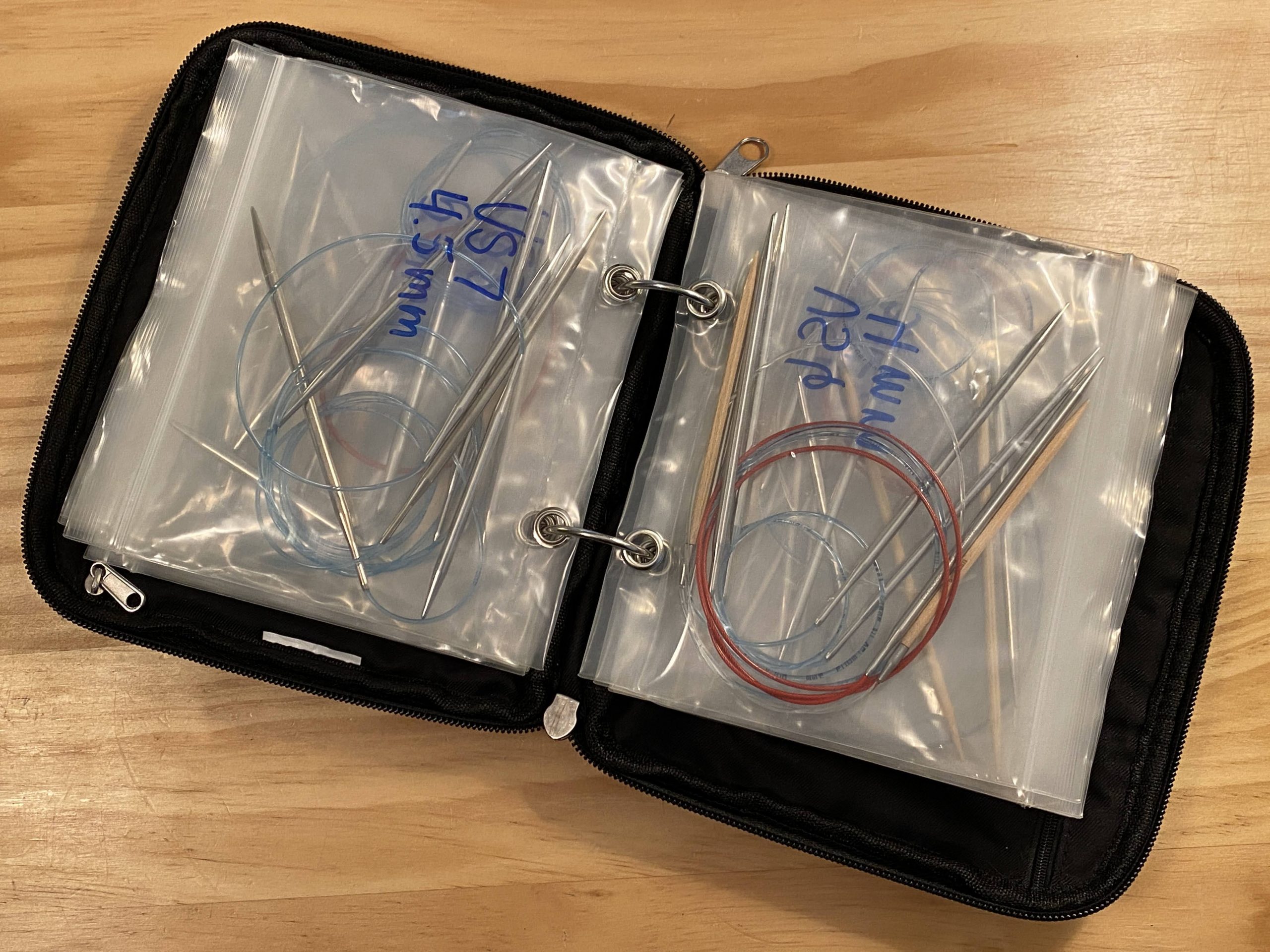 Photo by Hannah Rose Baker
Those are my absolute favorite game-changing knitting tools to keep on hand. What are your favorites, and why?
–Hannah
Hannah Rose is a freelance writer, editor, and knitwear designer. She lives and knits in Northern Colorado. Find her on Ravelry and Instagram at @bakeyknits.