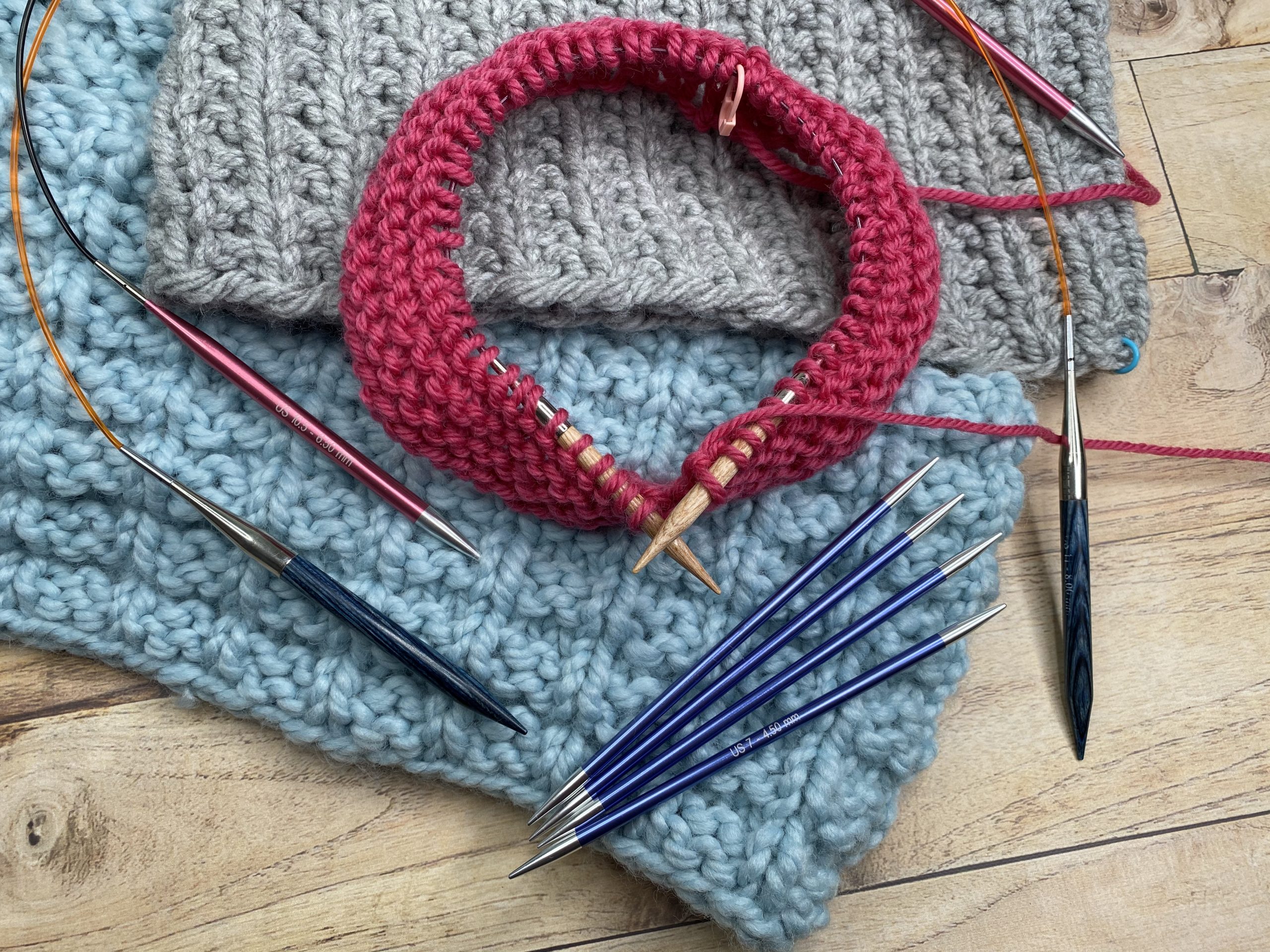 Knitting in the round is an important skill for any knitter to learn. Lots of items can be knit flat and then seamed, but if you learn to knit in the round you can speed up your knitting and avoid having to seam things like hats, cowls, socks, and more. Here are four common ways to knit in the round. Try them all to figure out which one is your favorite for circular knitting.
Circular Needles
Circular needles come in many different lengths and are perfect for every project that needs to be knit in the round. Use a smaller circular, like a 9" circular for the sleeves of baby sweaters or when knitting a sock. Longer circular needles (16", 24", 32", 40", and beyond) can be used on everything from hats to adult sweaters.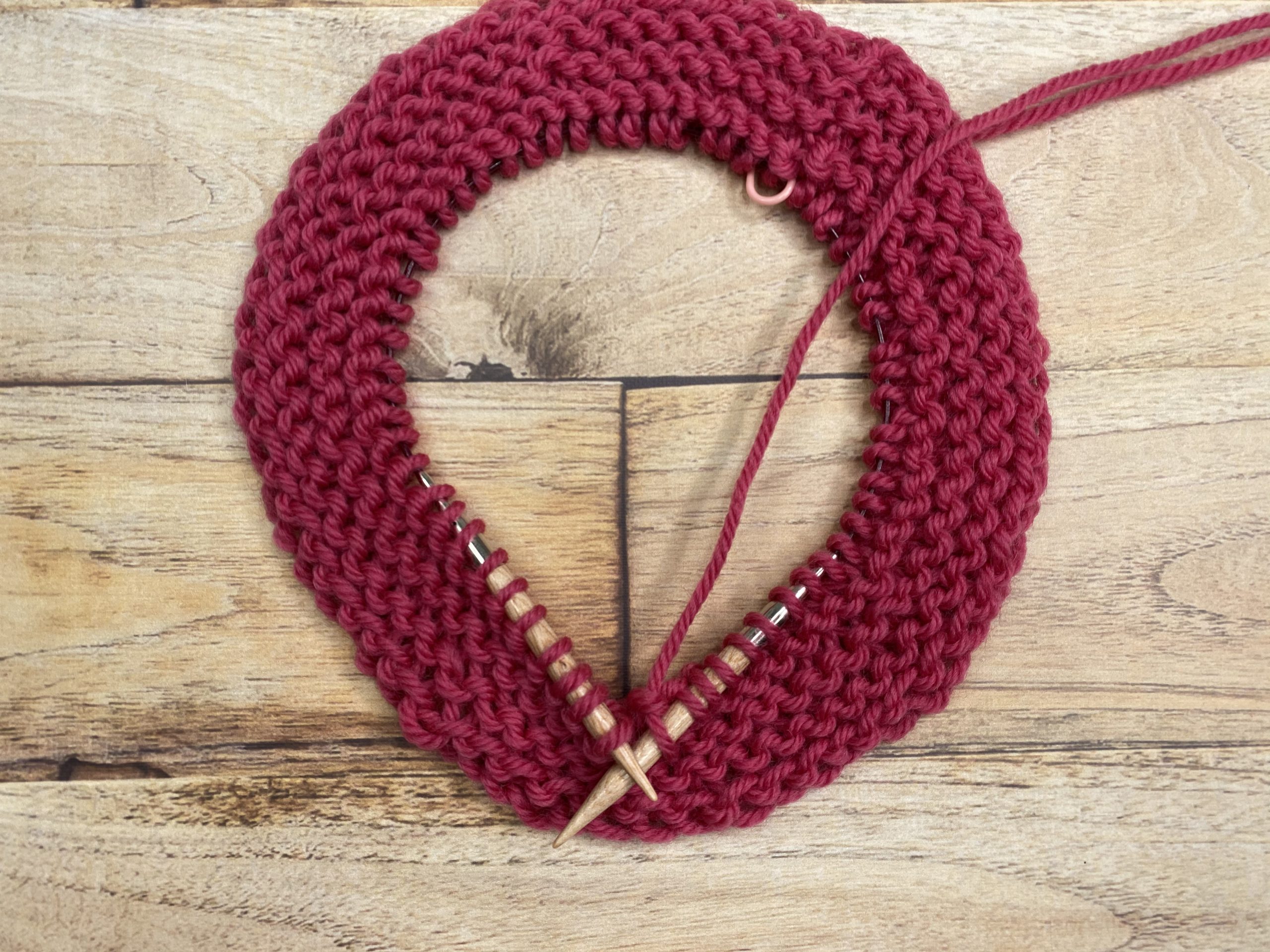 Double-Pointed Needles
These needles have points on both ends, making them ideal for knitting in the round. Double-pointed needles (DPNs) can be configured in a variety of ways, depending on your needs. For socks, I prefer to have my stitches on three needles and use the fourth needle for knitting. For bigger items, like hats, I will have my stitches on four needles and use a fifth needle for knitting. Play around with the DPN configuration that's best for you!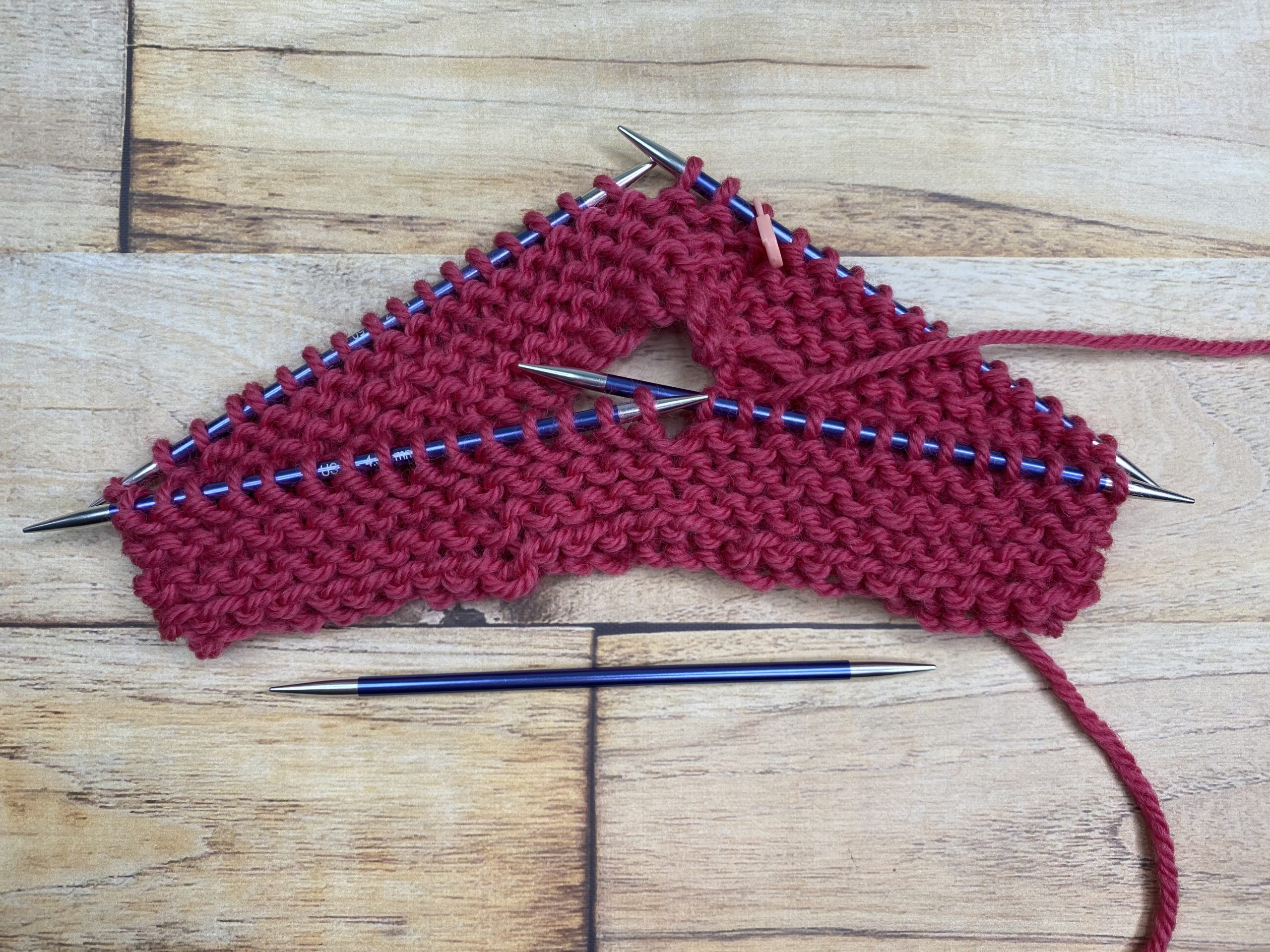 Two Circular Needles
You can use two circular needles to knit in the round. Typically, the stitches will be split up with half of the stitches on each circular needle. I like using this technique for items like hats, as you don't have to switch to double-pointed needles as you decrease for the crown of the hat.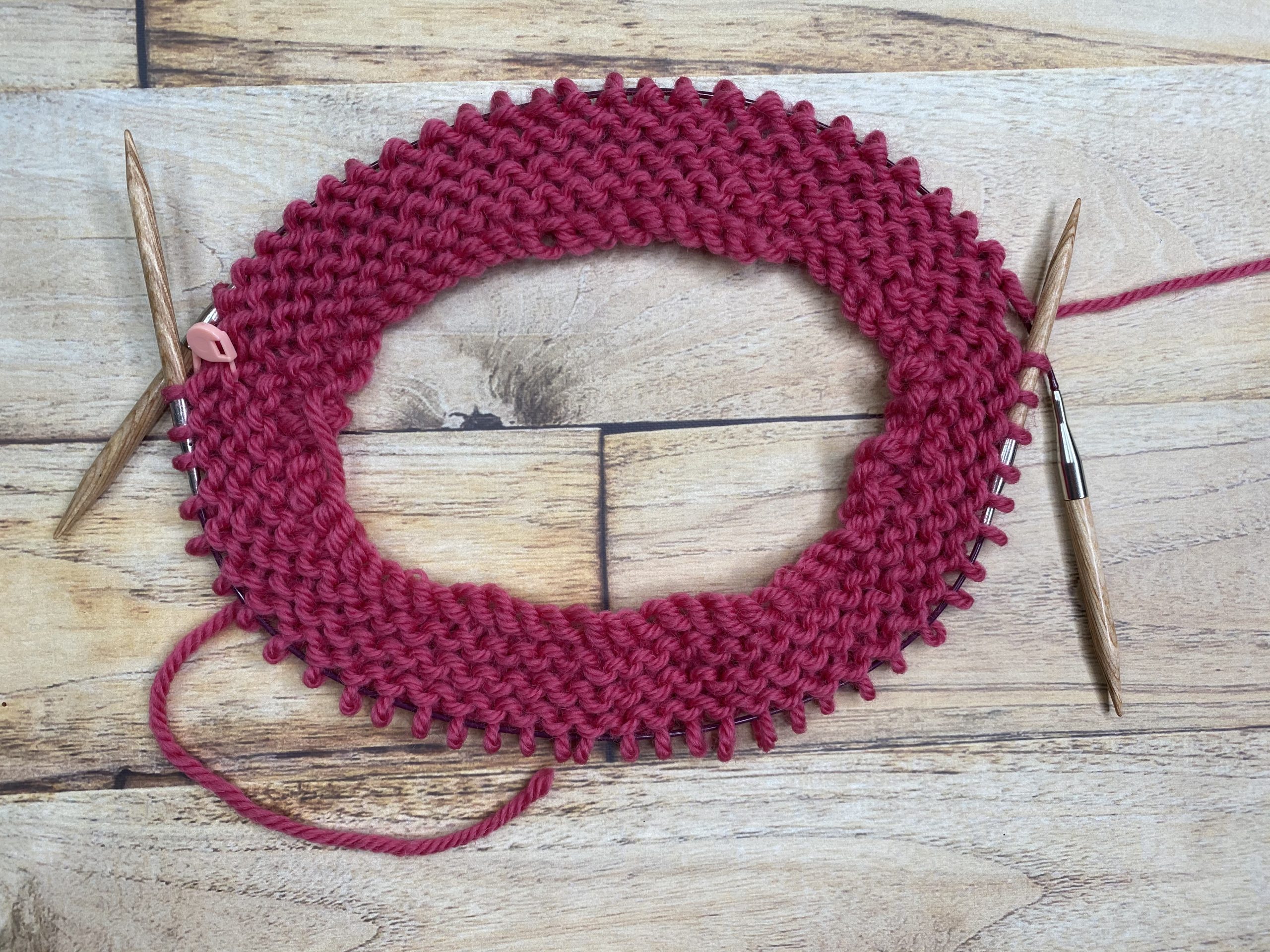 Magic Loop
Using one long circular needle, you can knit in the round using the magic loop method. The stitches are split in half, much like using two circulars, but the long cord is holding half the stitches, while knitting across the other half of the circular piece.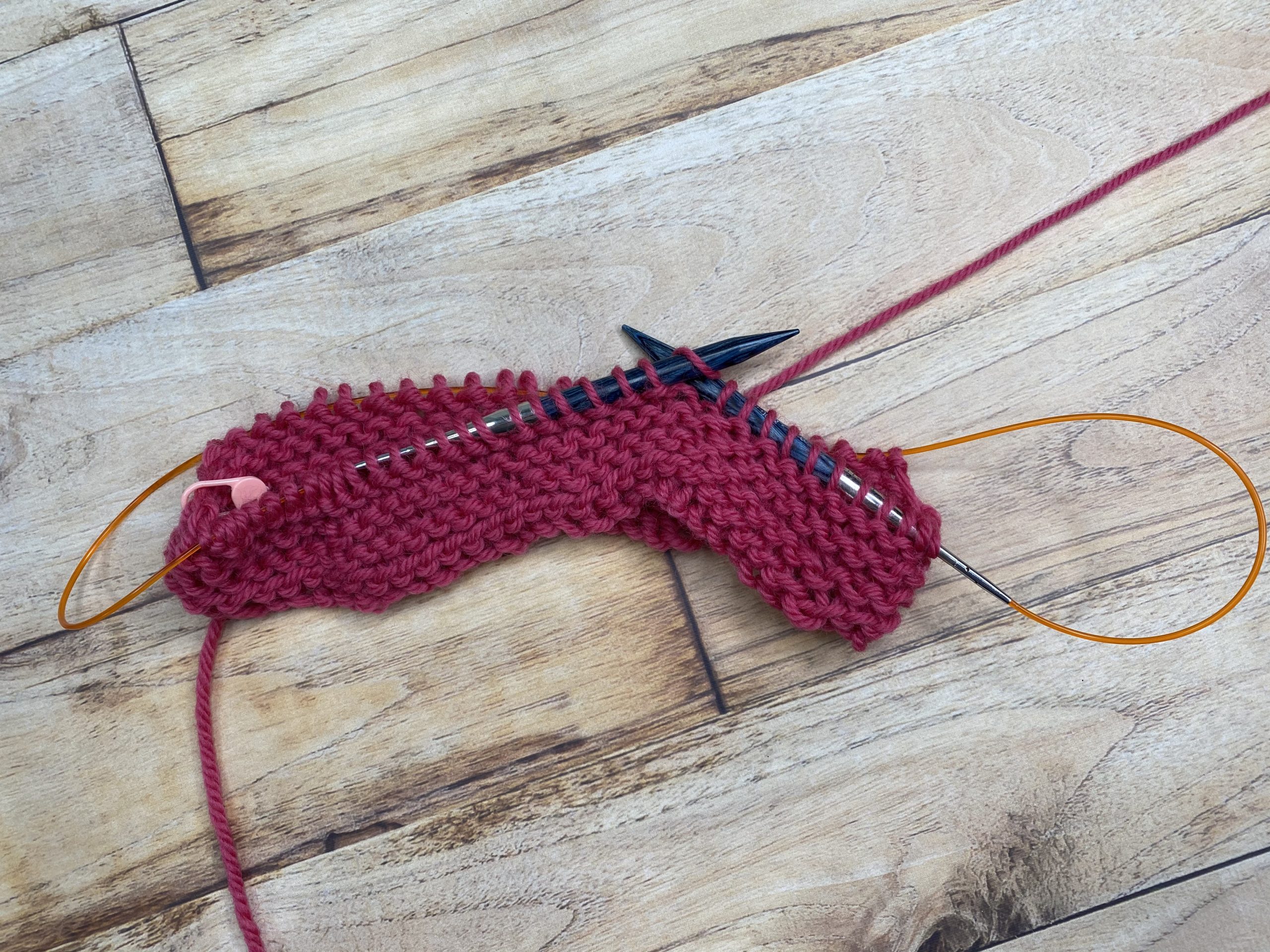 I'd love to know: what is your preferred method for knitting in the round?