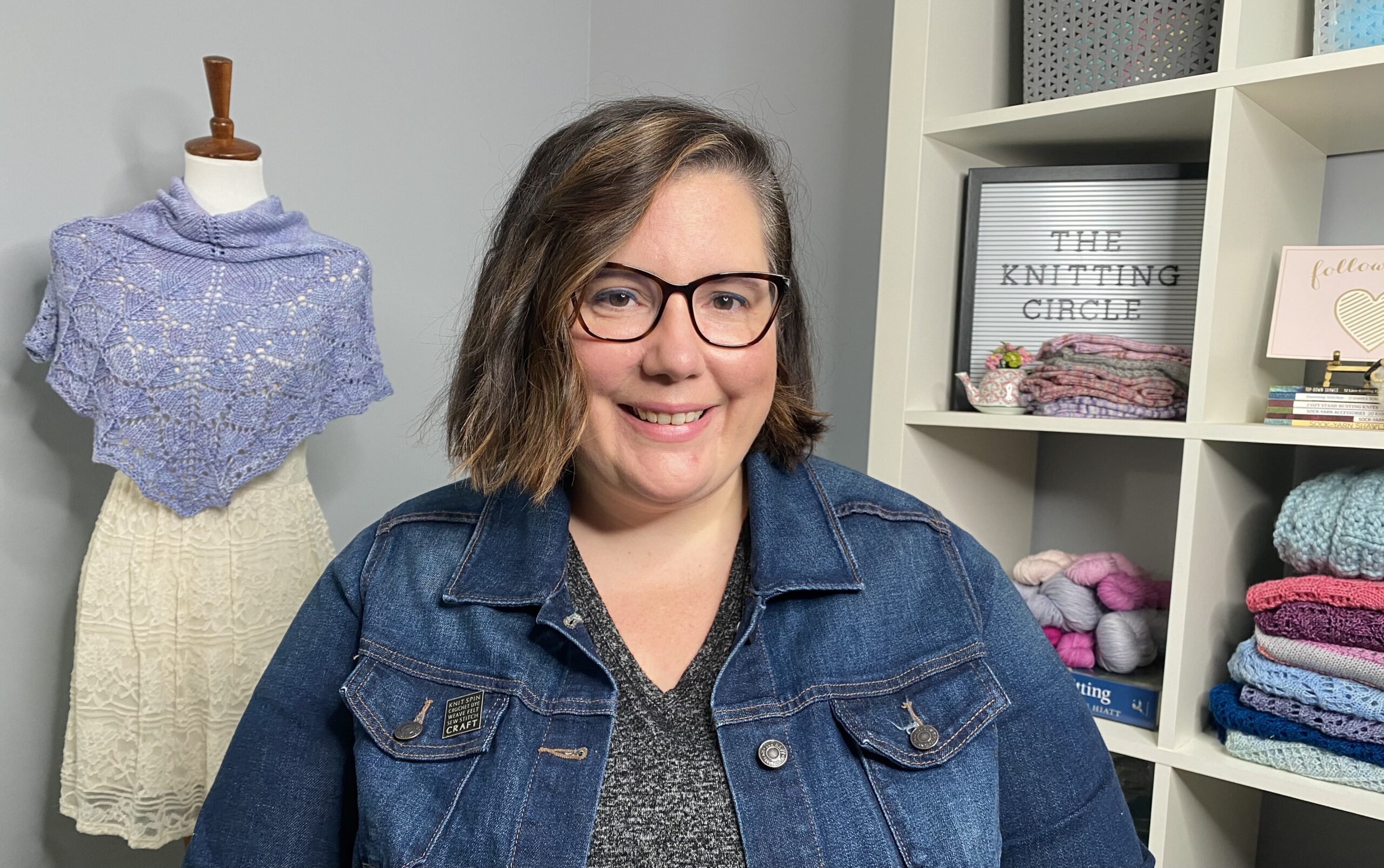 Let's Knit Mitered Squares
Jen Lucas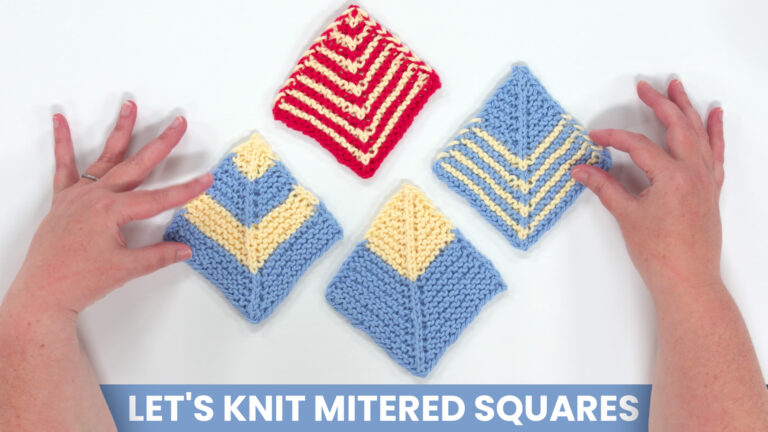 In-depth Instruction; over 76 mins
On-demand video access anytime
Bonus downloadable PDF resources
Access to class Q&A
Available for purchase: $39.99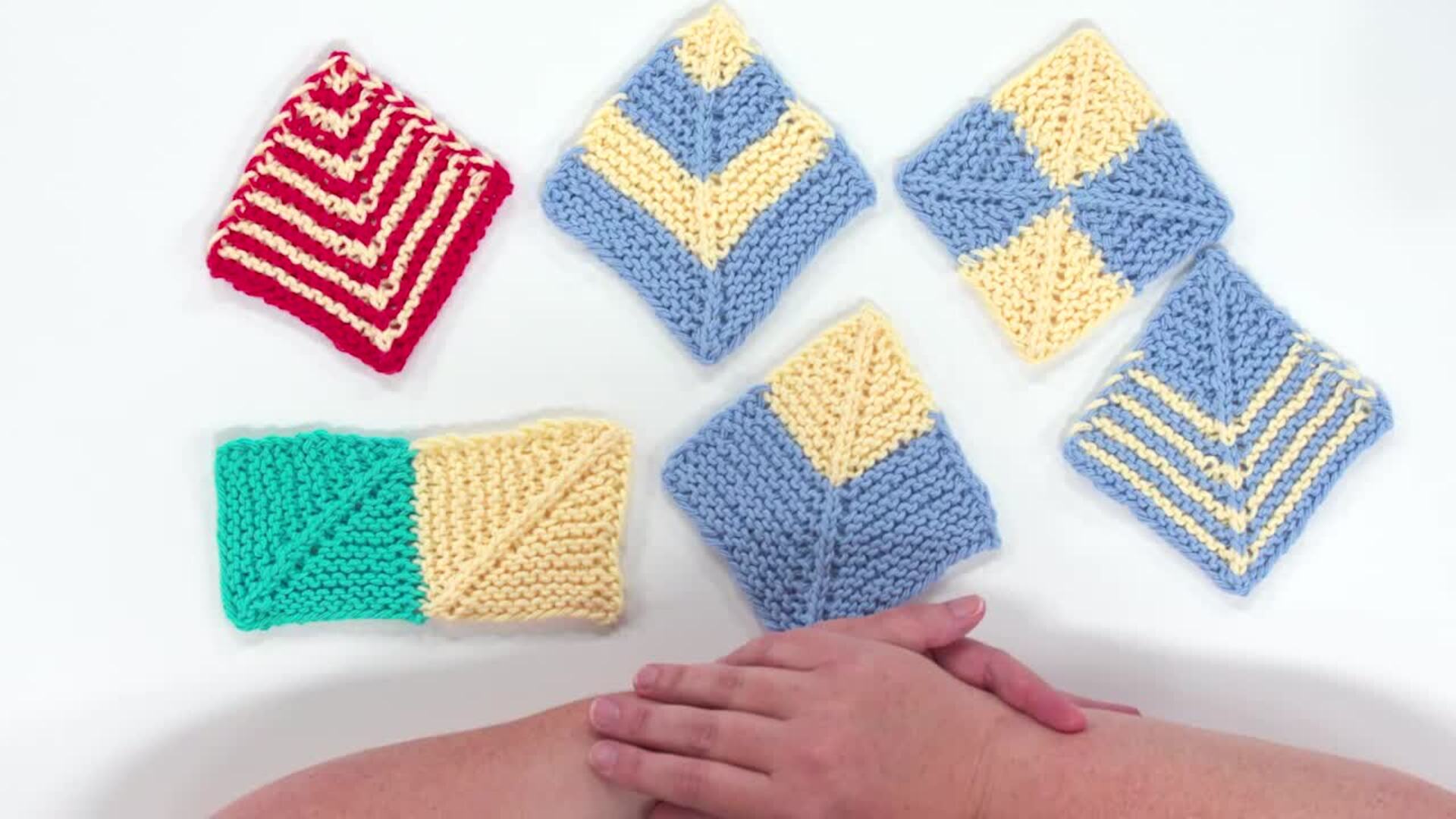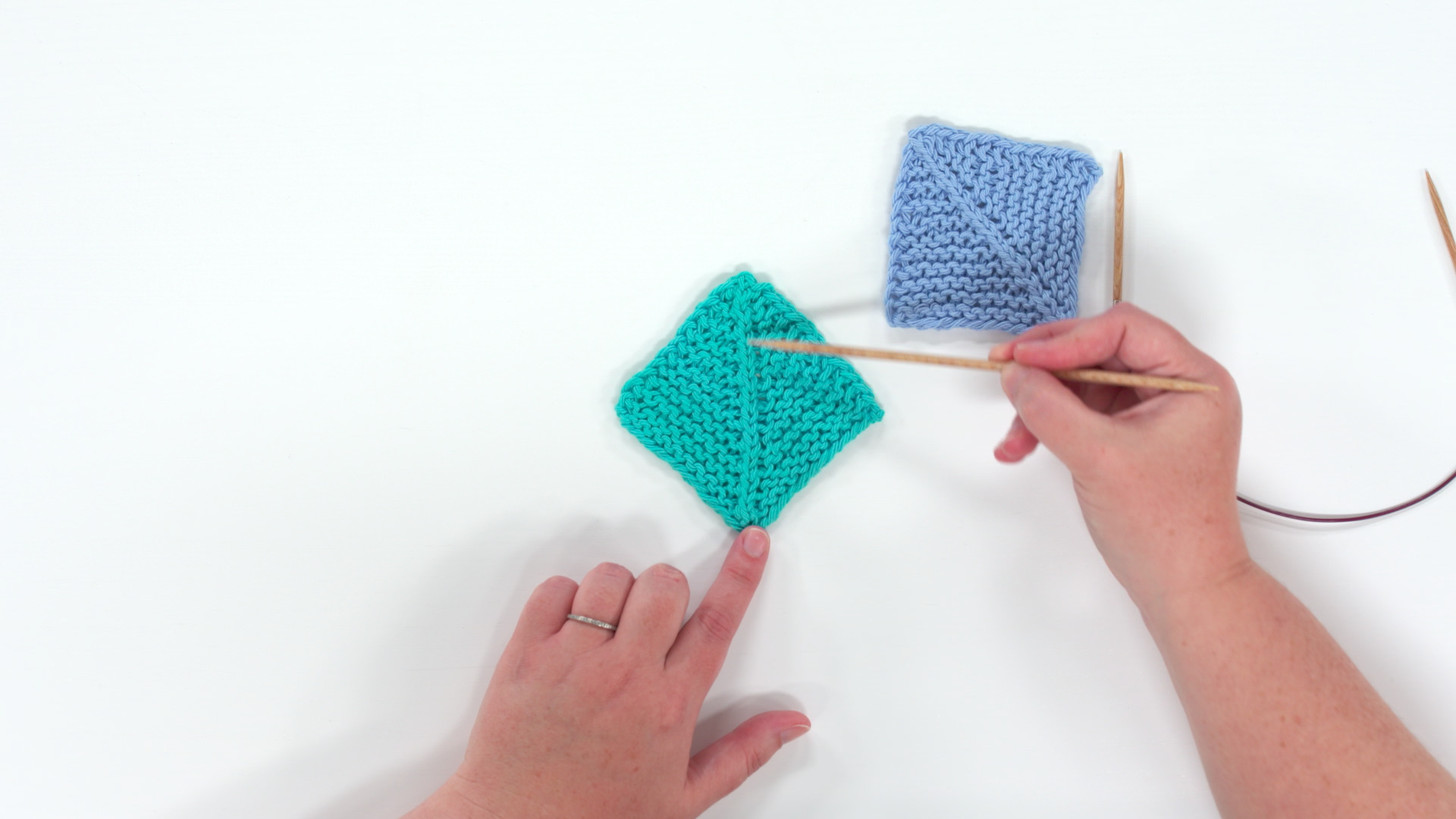 Mitered Squares with Odd Number of Stitches
13:55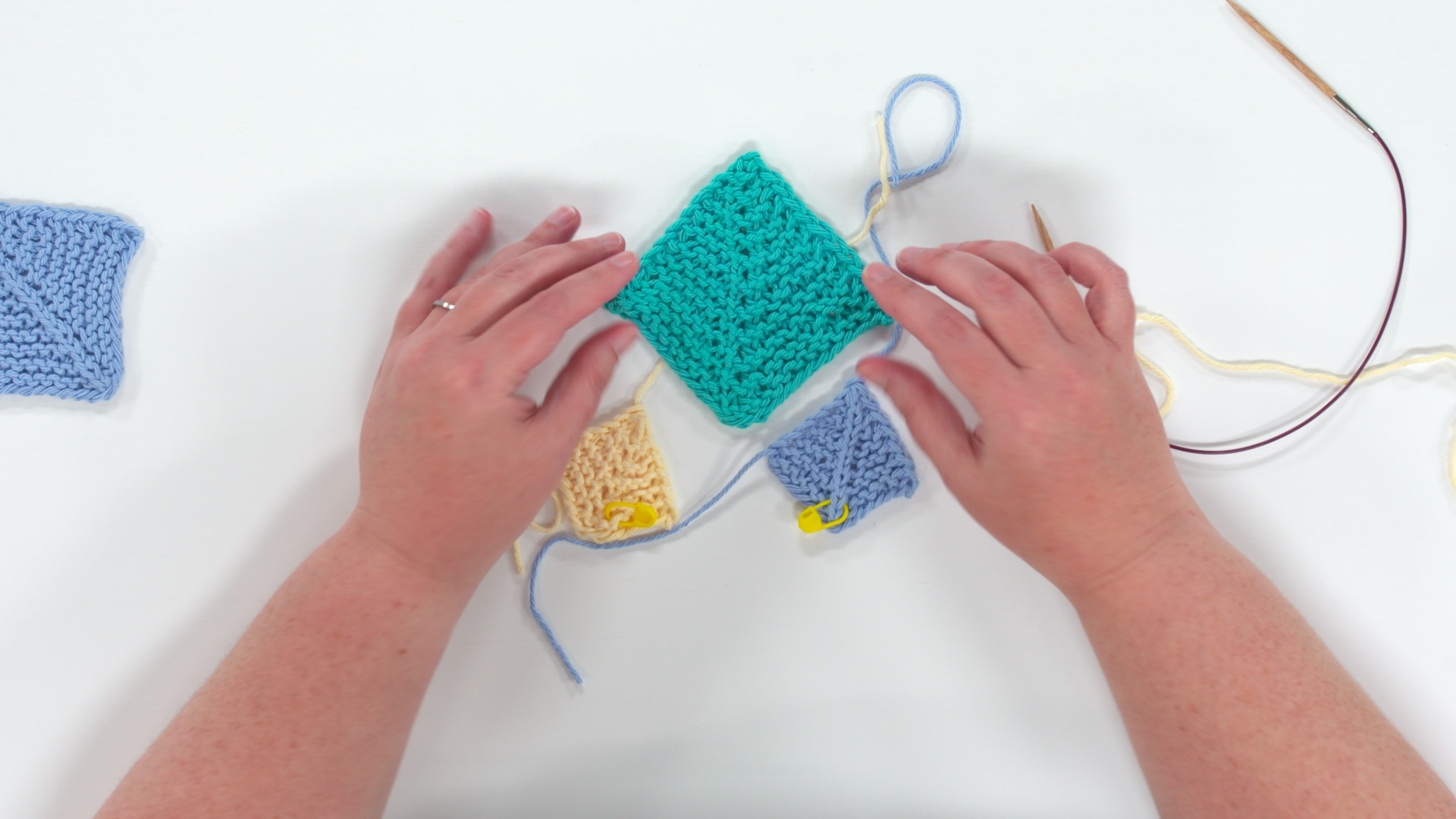 Mitered Squares with An Even Number of Stitches
10:36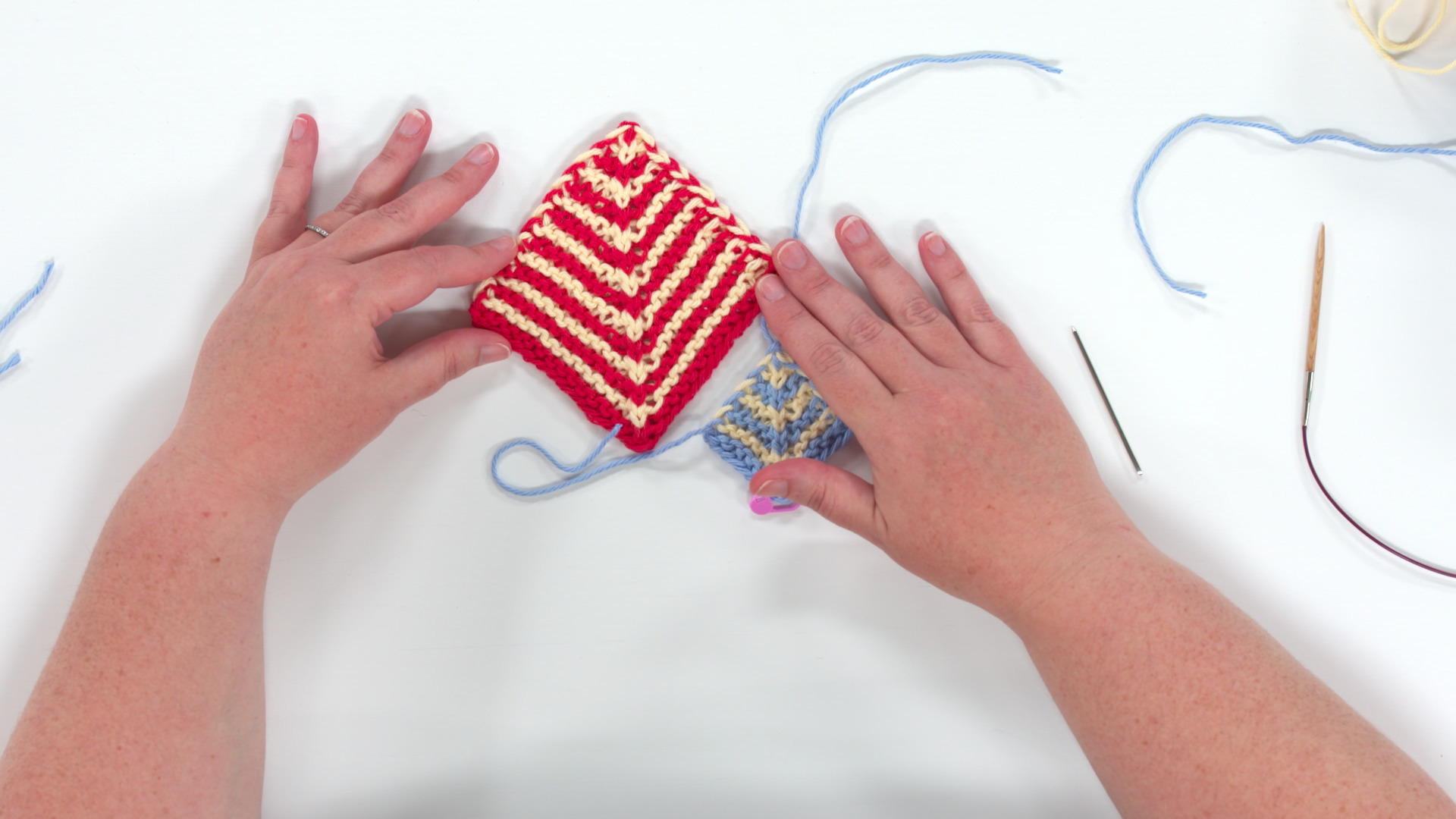 Striped Mitered Squares
14:15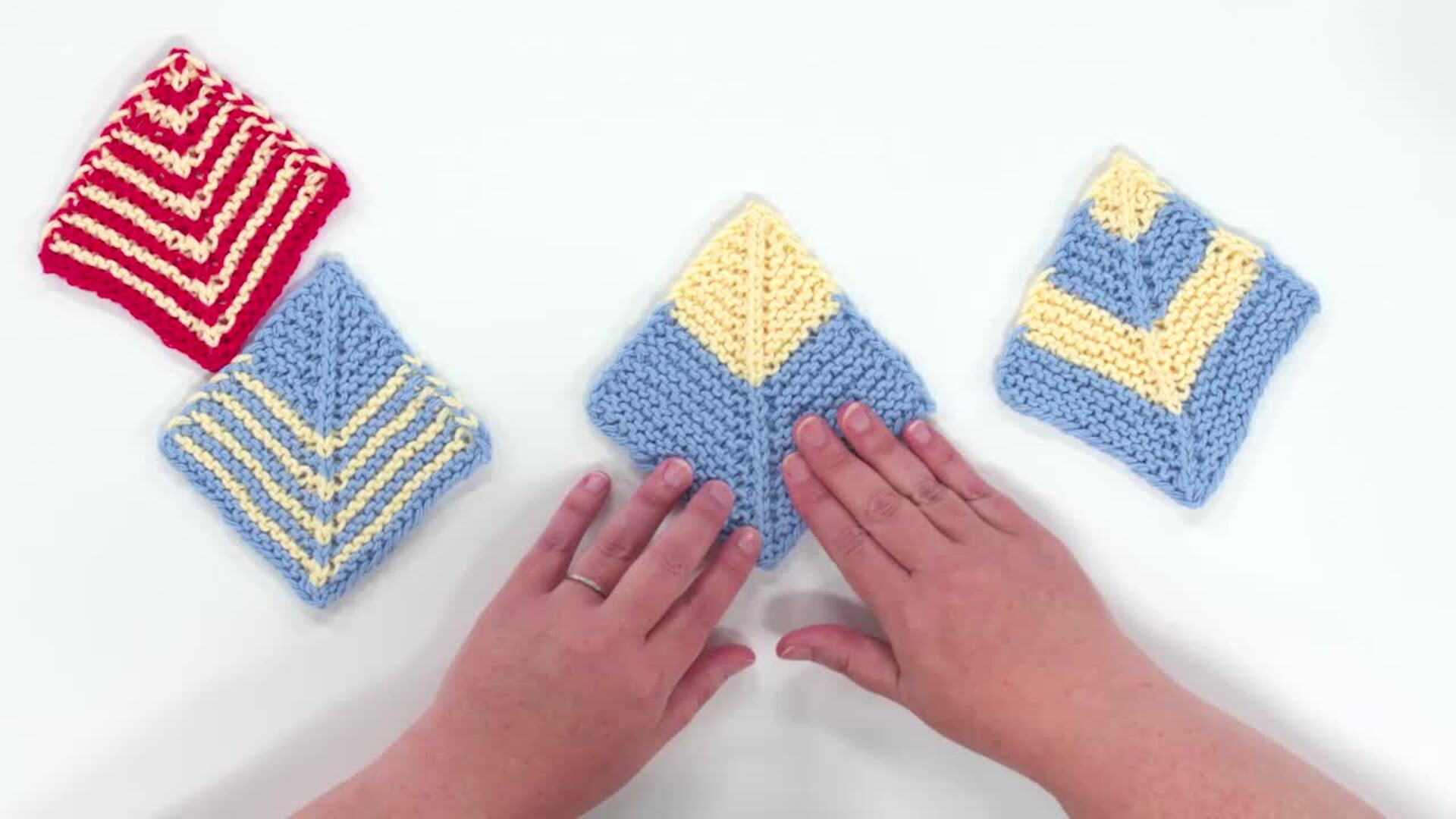 Color Blocked Mitered Squares
4:44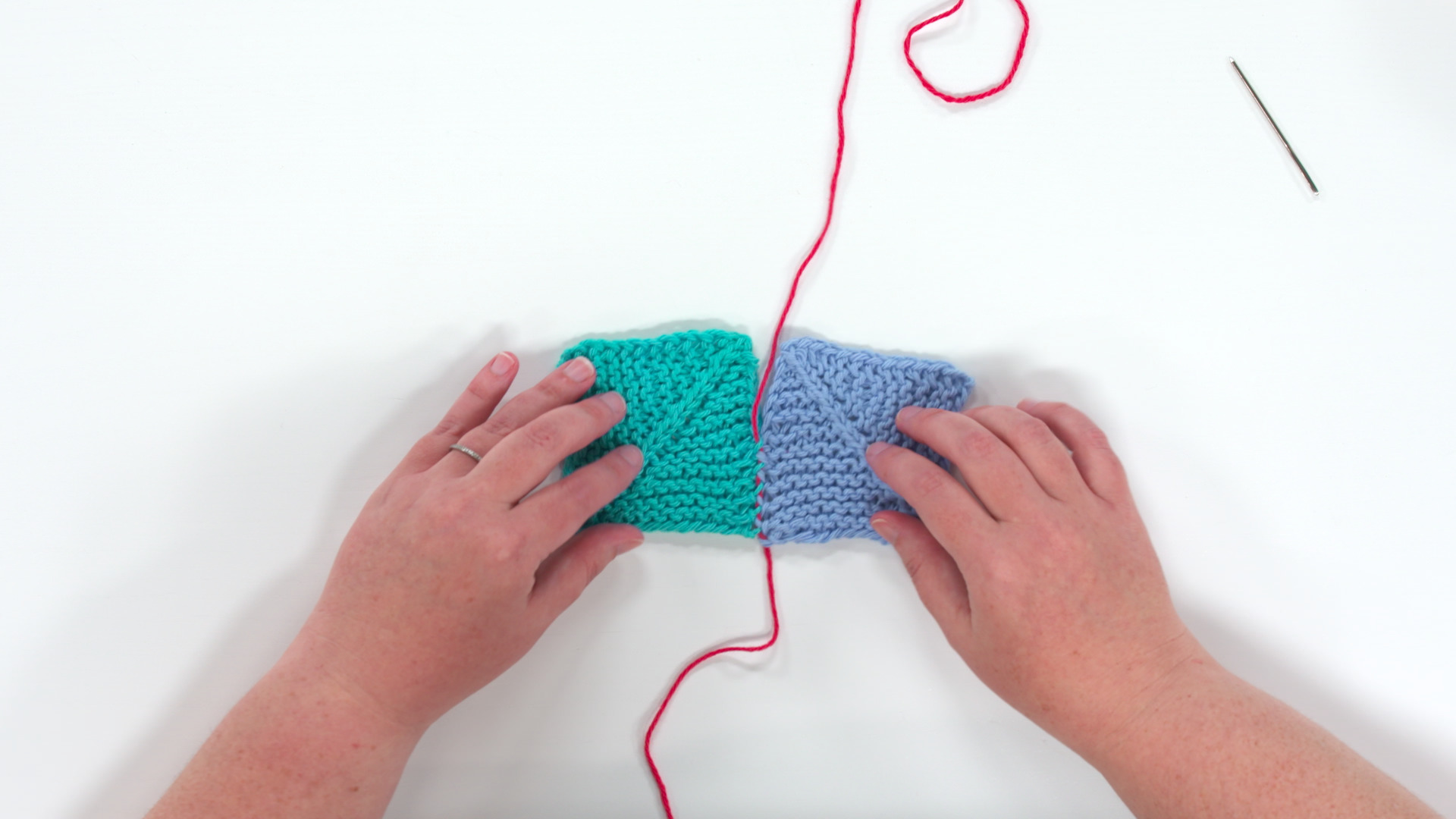 Seaming Mitered Squares
11:22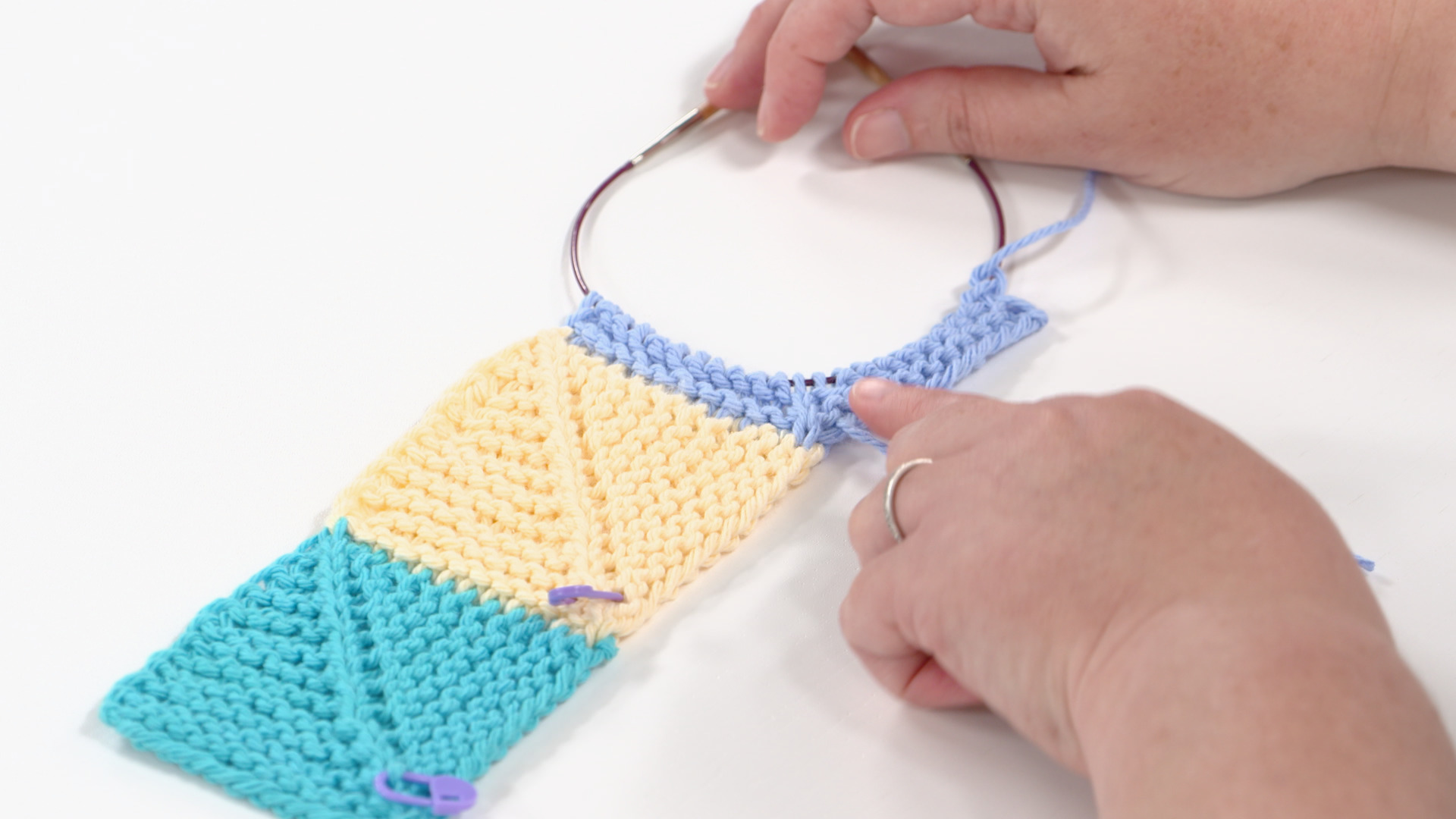 Joining Squares as You Go
9:44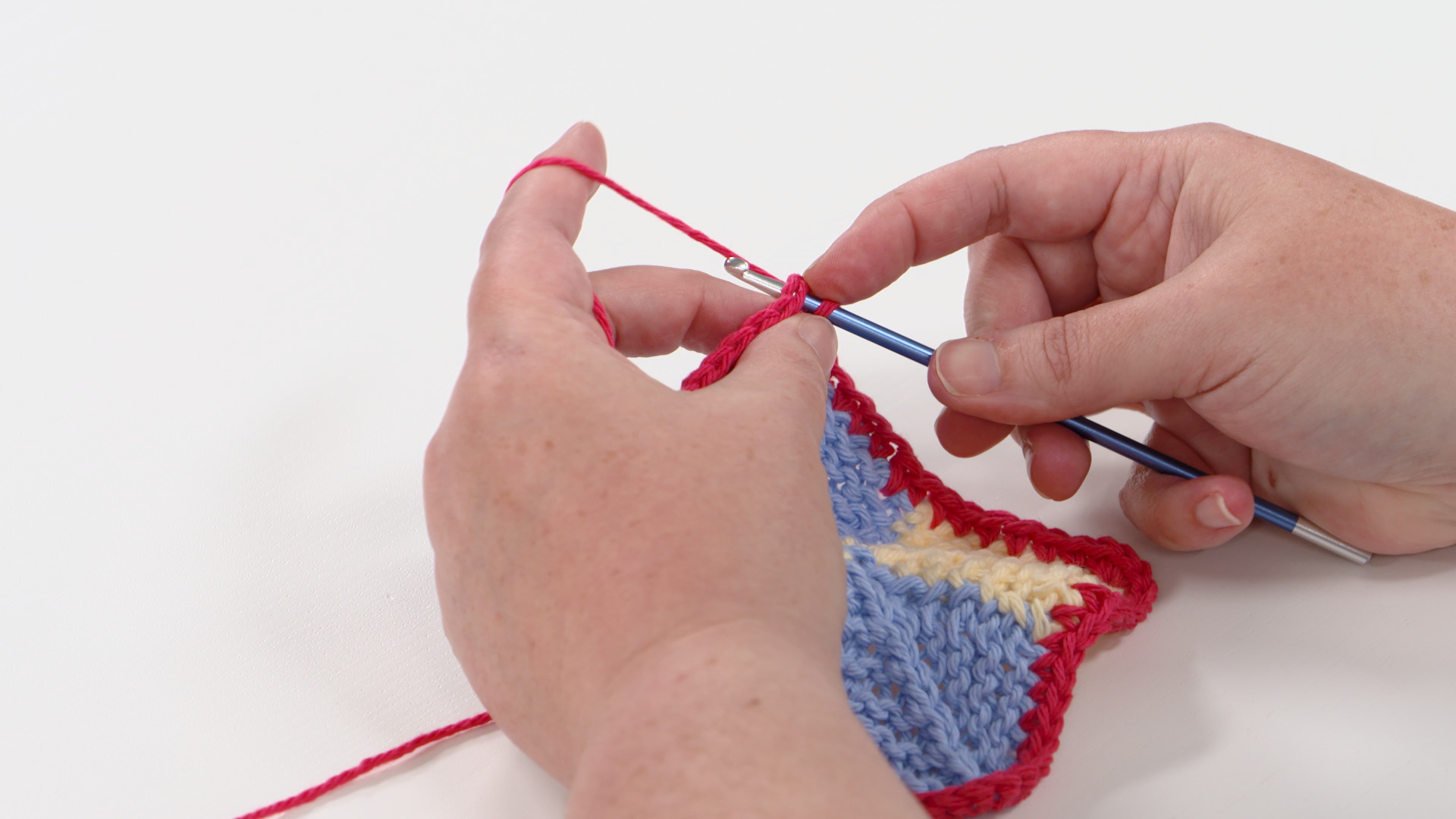 Bonus: Adding A Crochet Border to Mitered Square Projects
9:41
Knitting mitered squares is the perfect "potato chip knitting" project. They are so fun to knit, it's almost impossible to knit just one. These squares can be joined together as you go or seamed together once all the squares are complete. In this class, knit designer Jen Lucas teaches you all the basics you need to know on knitting mitered squares. She'll show you how to work the squares with different stitch counts, how to introduce stripes and color into your blocks, and how to seam them together or join as you go.
Jen Lucas
Jen Lucas has been knitting for almost 20 years and designing patterns for over a decade. She has designed knit and crochet patterns for yarn companies and magazines and has self-published dozens of patterns. Jen is the author of six knitting books, including the best-selling "Sock-Yarn Shawls." She loves to create beautiful, fun, and easy-to-follow knit and crochet patterns. Jen dabbles in a wide variety of crafts, including cross-stitch and sewing. You can follow her crafty adventures on Instagram: @jenlucasdesigns and @jenxstitcher.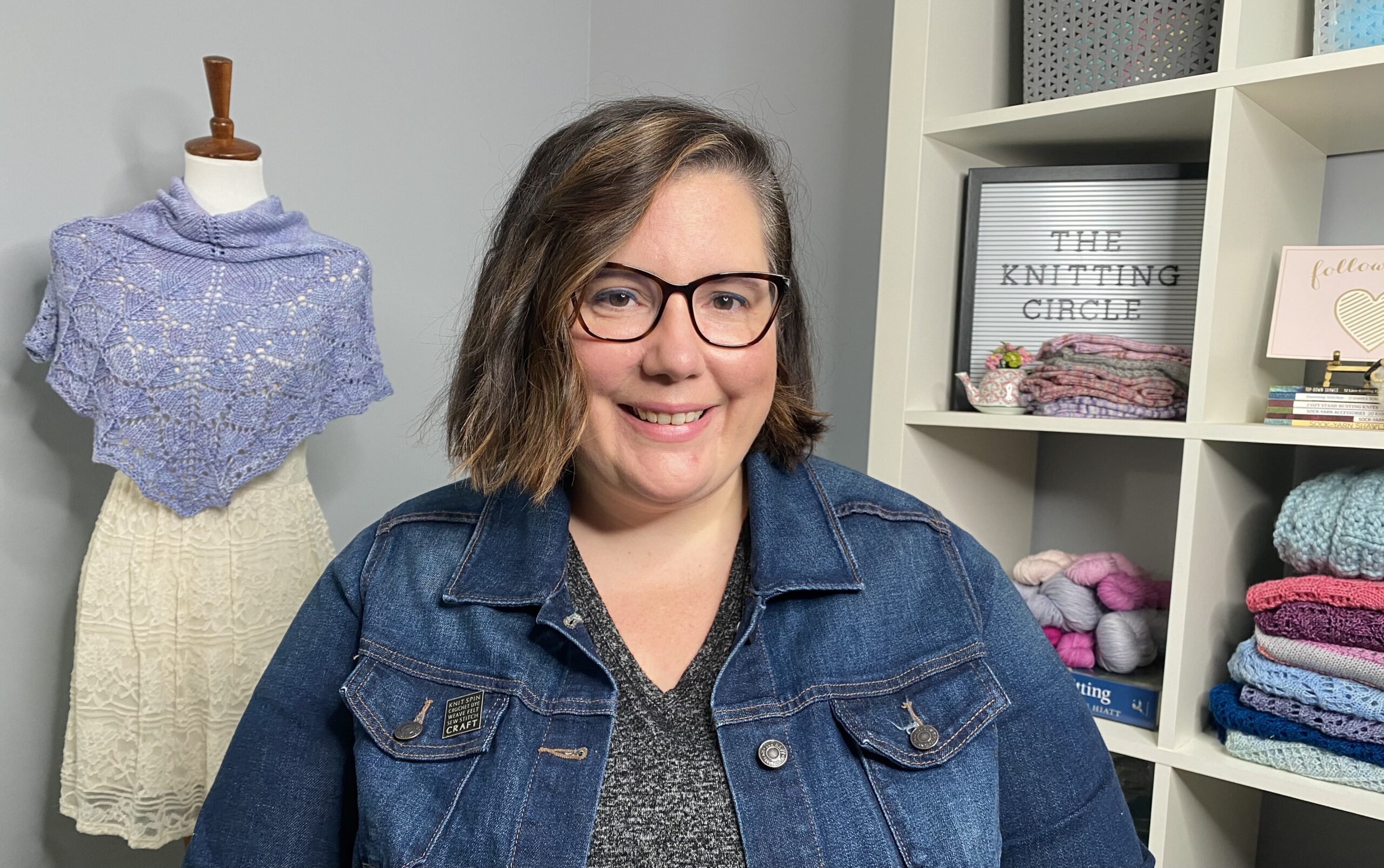 Bonus materials available after purchase
How do I know what the Class covers?
Do I have to be a Member of The Knitting Circle to purchase a Class?
How do I purchase a Class?
How do I access/view my Class?
Do I have to take the Class right away?
Is there a limit on the times I can view my Class?
Can I view a Class on my tablet device or mobile phone?
How do I get access to the Bonus Materials for the Class?
How does the Class Q&A Resource benefit work?
Can I print out Class details?
What are PDF downloads?
Are there any system requirements to view the Class video content?
Why do you need my email?
Can I get a refund if I don't like the Class?
How do I contact The Knitting Circle Academy?
Purchase Class
Purchase class and add to your personal library with on-demand video access.
Enjoy on-demand video access to this content anytime, anywhere for the one-time cost below.
You won't lose access, with or without an active current Membership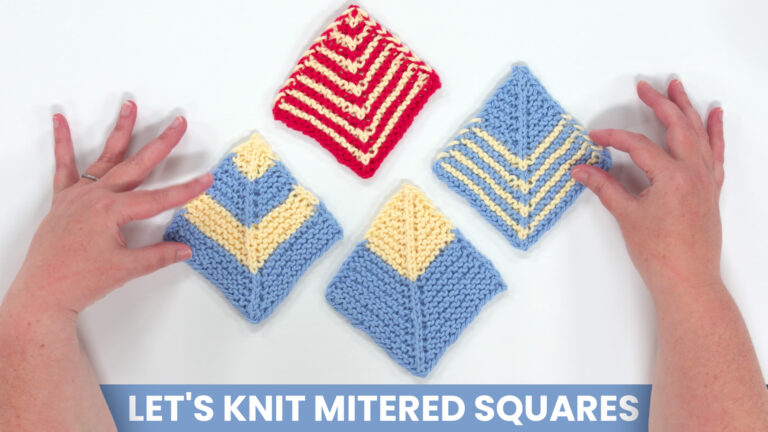 Let's Knit Mitered Squares
with Jen Lucas
Let's Knit Mitered Squares
Purchase this class for $39.99.