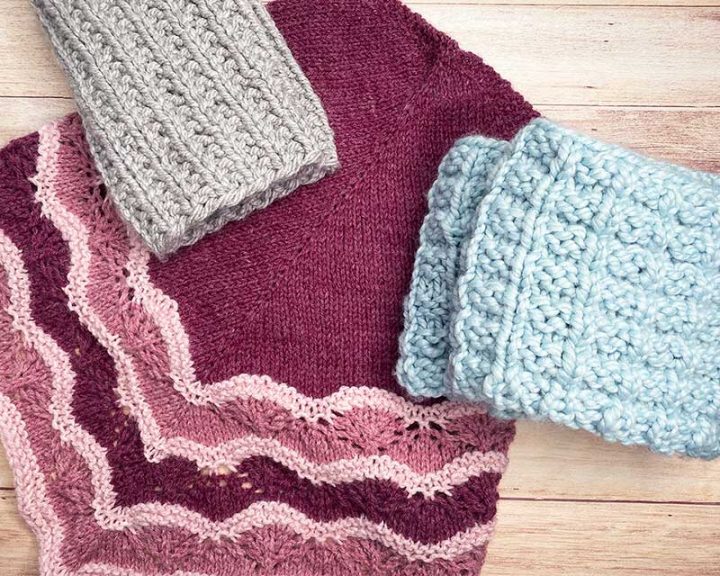 Cowl knitting patterns are great projects for beginners and experts alike. Cast on some stitches, join in the round, and soon you'll have a fun accessory for you or a friend. There are many ways to knit a cowl with lots of interesting designs and construction methods to explore. Let's take a look at some of the most popular ways cowls are often knit.
SNUG NECK COWLS & INFINITY SCARVES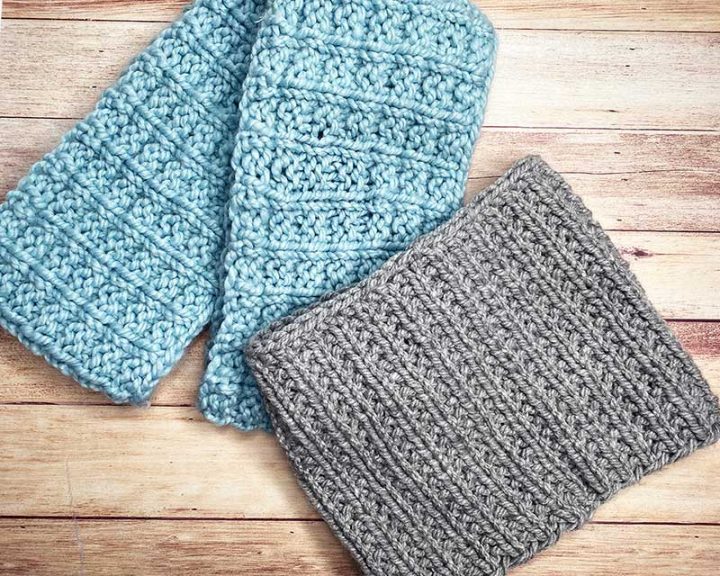 These cowls are some of the easiest to knit because all you need to do is cast on, join in the round (being careful not to twist your knitting, unless that's the look you're going for), and knit away.
A snug neck cowl like the gray Chunky Broken Rib Cowl is typically only 24 to 28 inches in circumference, and is perfect for tucking into your coat on cooler days.
A larger infinity scarf like the Waffle Stitch Infinity Scarf will often be about twice the circumference of a snug neck cowl, allowing you to wrap it around your neck for added warmth.
COWLETTES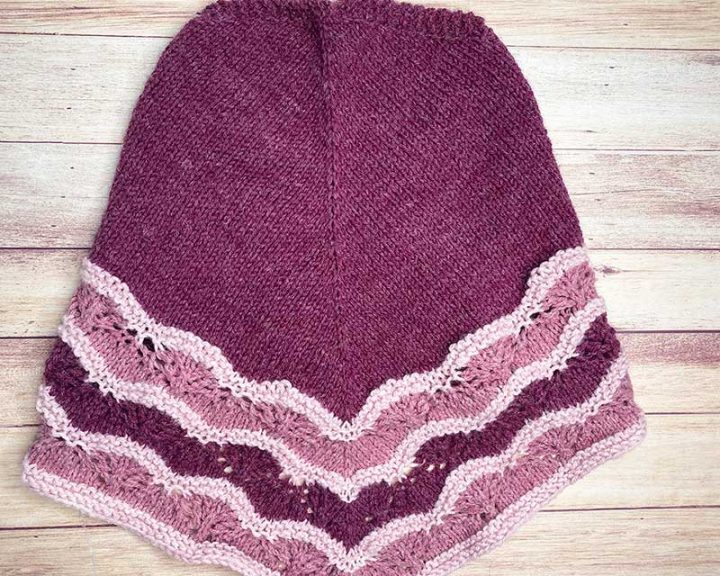 Cowlettes, also called bandana cowls, are a fun twist on triangle shawls. Many of these patterns, such as the Celine Cowlette, are worked from the top down like a top-down triangle shawl. It's first worked in rows, then joined in the round to complete the cowl.

These pieces are especially great for those of us who love to knit small triangle shawls but find them challenging to style. The cowlette provides the best of both worlds and is like a miniature shawl that won't slip off!

Grab our free cowl patterns for your next project:

• Chunky Broken Rib Cowl
• Waffle Stitch Infinity Scarf
• Celine Cowlette

What kinds of cowls do you like to knit? Do you have a favorite cowl construction? Let us know in the comments!