When I first started knitting, I was at a point in my life where seemingly everyone in my life was getting married and having babies. There were always gift-giving events to attend, and I liked making something handmade whenever possible. I would knit anything from baby hats and sweaters to blankets to give as gifts. When I decided to knit a blanket for a gift, there was always a question looming in the back of my mind: What size do I make the blanket? Crib size? Car Seat? Full Afghan? And what are the dimensions of those blankets?
Fortunately, I've made you a handy little guide for blanket sizes, so you don't have to ponder these questions the next time you go to knit a blanket. You'll find a range of sizes for each of these online, but here are the sizes I like to follow: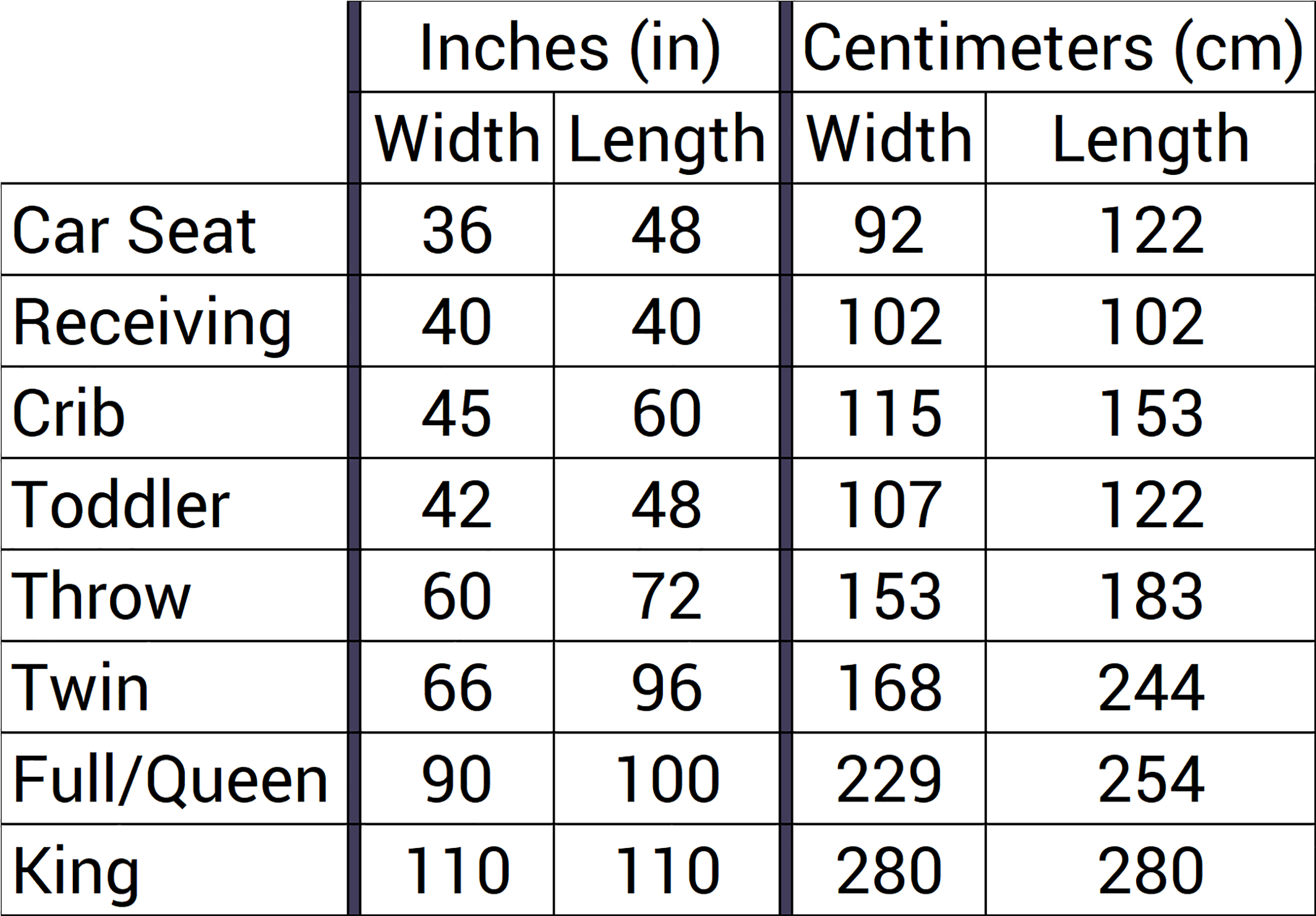 Really, you can't go wrong making a blanket of any size as a gift, but if you're looking for a specific size, that's a great guide to follow.

Now that we've looked at blanket sizes, let's look at a couple of beautiful patterns we have on here for you. First up, we have the Easy Knit Baby Blanket, which is a free pattern by Mary Beth Temple. It features a stunning textured stitch pattern that looks great on both the Right Side and Wrong Side.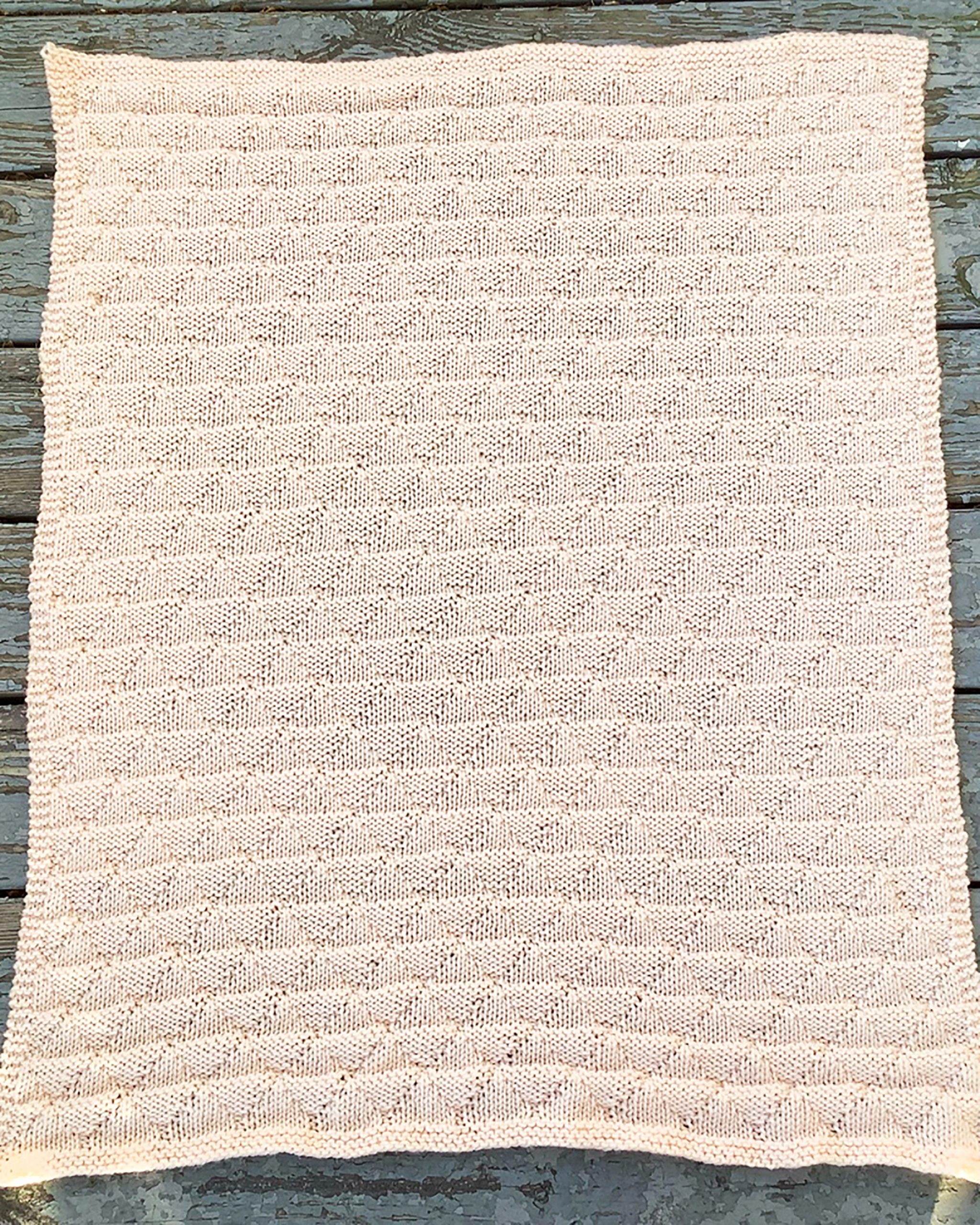 Download the Easy Knit Baby Blanket here.
Next up, is another freebie – it's the Slipped Stitch Baby Blanket. I designed this blanket for two sizes – receiving and throw. It's worked in four colors and was an absolute blast to knit.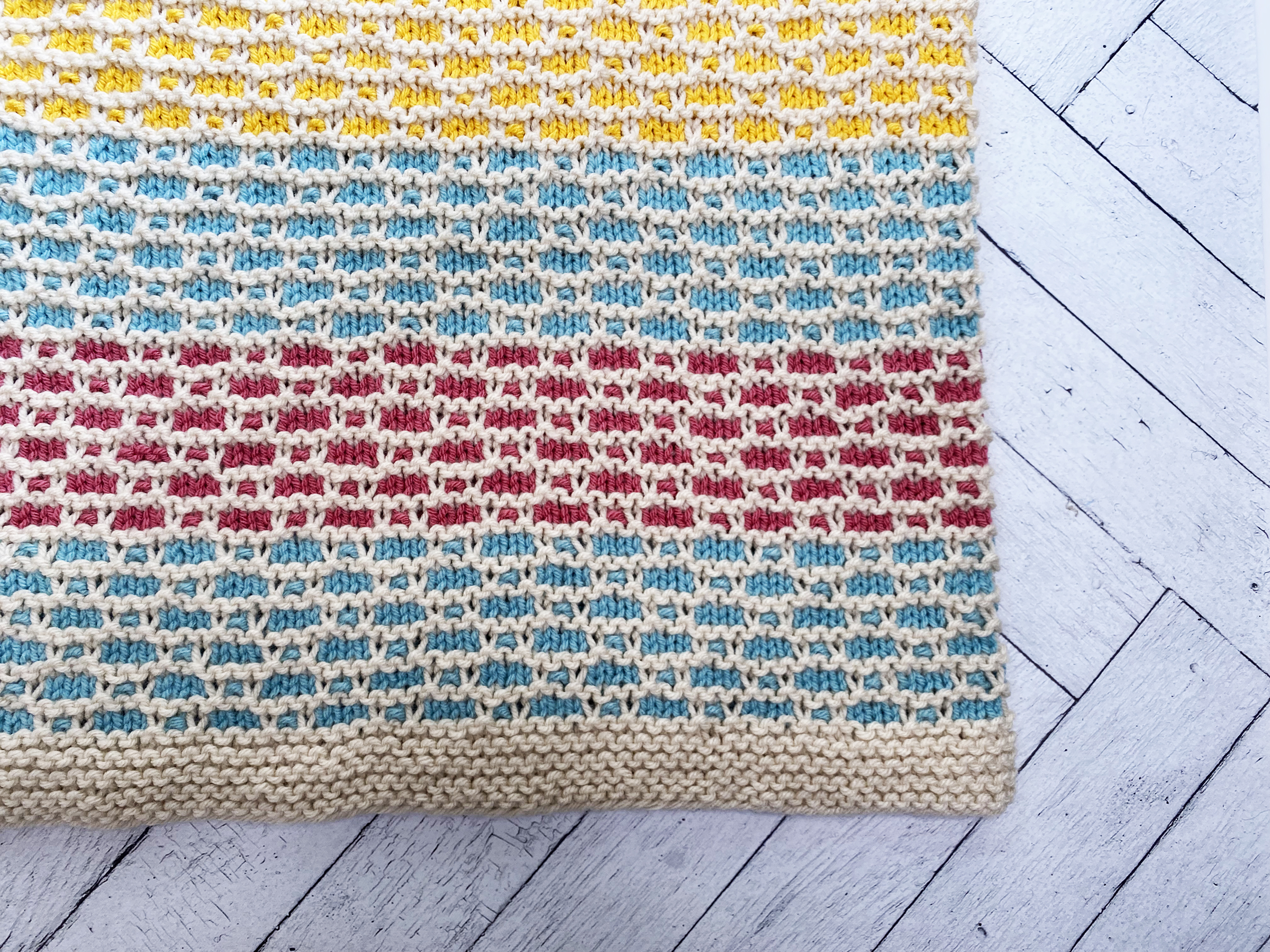 The Slipped Stitch Blanket is part of our Knitting for a Cause Challenge. Sign up here and receive this pattern (along with three other patterns) for free!
What is your favorite size of blanket to knit? Let us know in the comments!