With the gift-giving season upon us soon, you might be thinking – what should I knit? We're here to help! We've got five great patterns that are perfect for those knit-worthy folks in your life.
Mini Knitted Mittens
These adorable mittens can be knit up in a flash with leftover sock yarn. With just 20 yards (about 5 grams) of yarn you can knit an ornament to add to your tree. I think they'd also be cute strung together and made into garland for some cute, winter décor.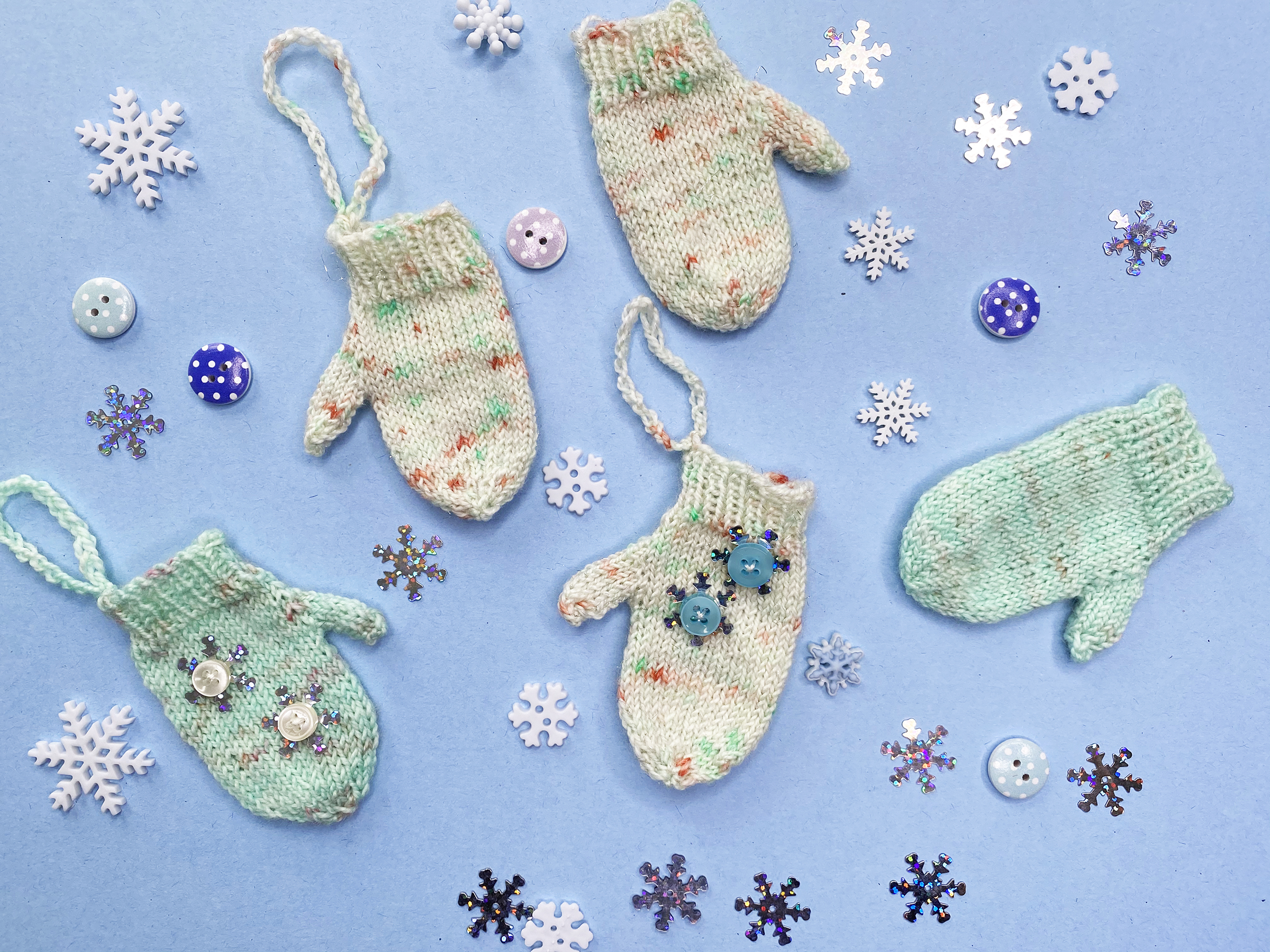 Download the Mini Knitted Mitten pattern.
Child's Pineapple Hat
Looking for a unique and cute hat to knit for the kids in your life? This pineapple hat, designed by Corrina Ferguson, is absolutely adorable, and not as difficult as it looks. Worked in a bulky yarn, it's sized for baby through teen. A quick knit that brings a little bit of summer sweetness to cold winter days.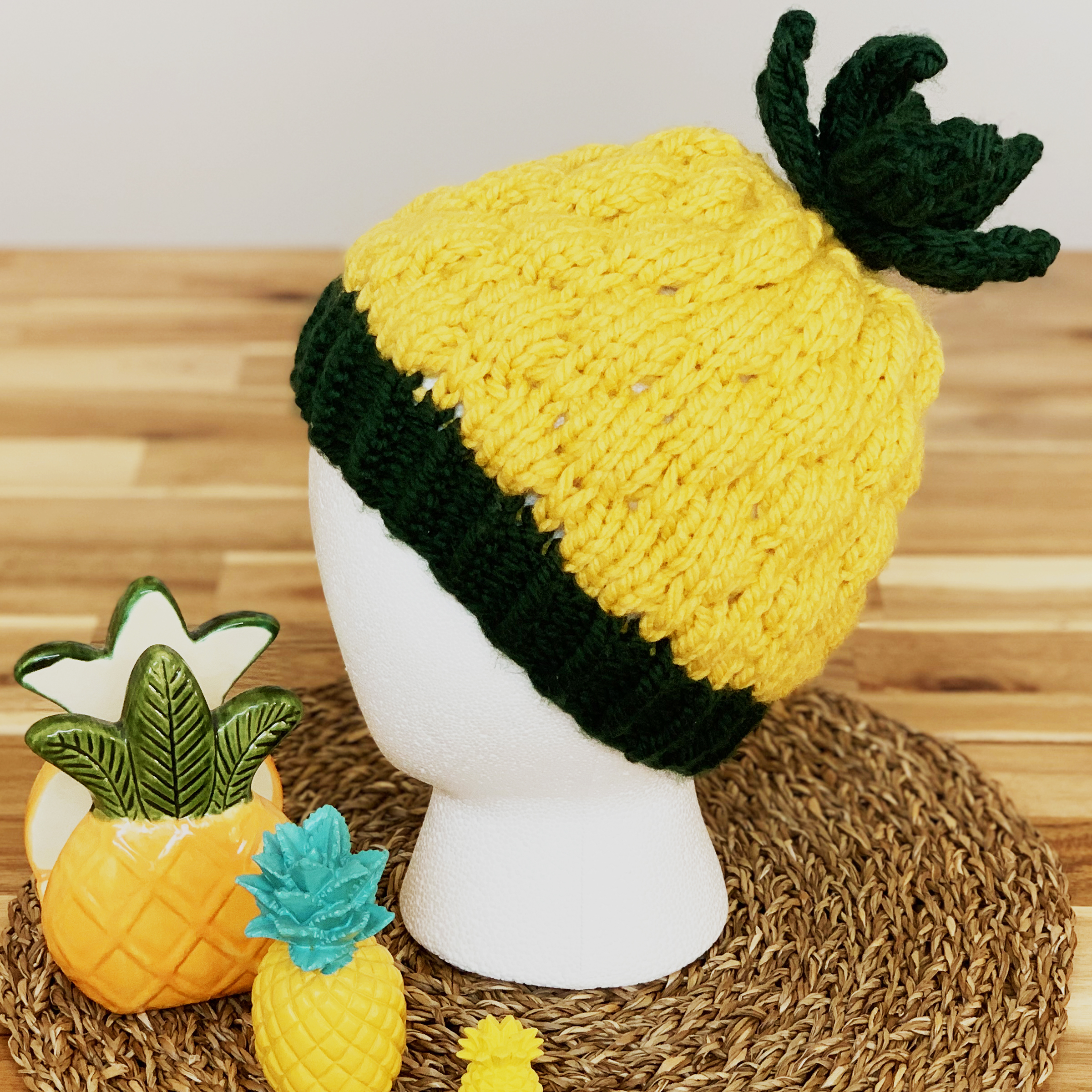 Download the Child's Pineapple Hat.
Cozy Cowl
Another lovely design by Corrina Ferguson is the Cozy Cowl. She designed this piece with a single skein of bulky yarn. It knits up in a flash with the Stockinette stitch and eyelet pattern. I personally would have a hard time giving this warm and snuggly cowl away as a gift. I think I'll have to knit one as a present just for me!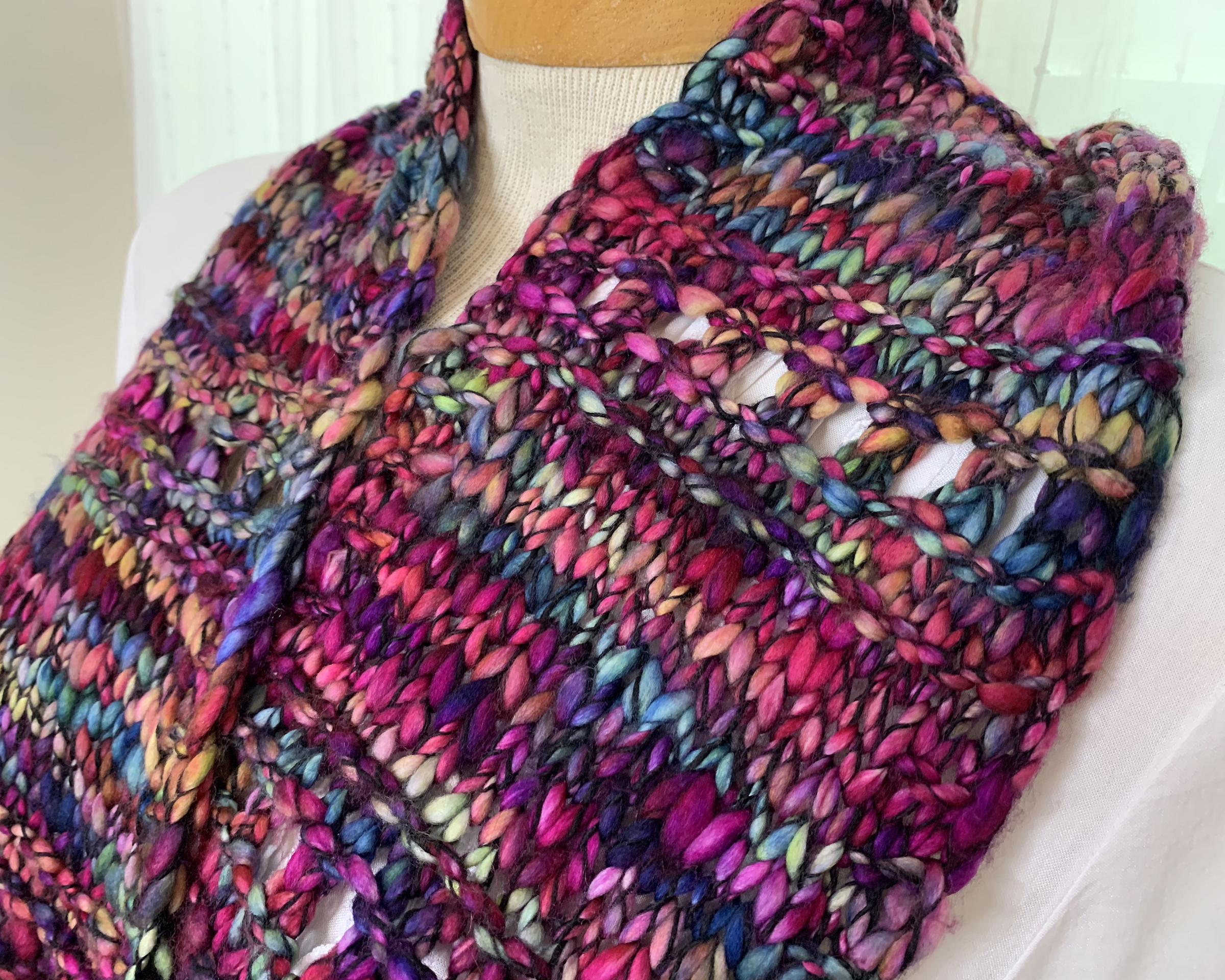 Download the Cozy Cowl.
Garter Stitch Three-Wedge Shawl
Are you a speedy knitter looking to knit a simple shawl for this holiday season? Check out this video, where I demonstrate everything you need to know to make the shawl for yourself. The pattern really is more like a recipe – the rows are repeatable, so you can knit it in just about any yarn, stopping when you decide the shawl is big enough for your recipient.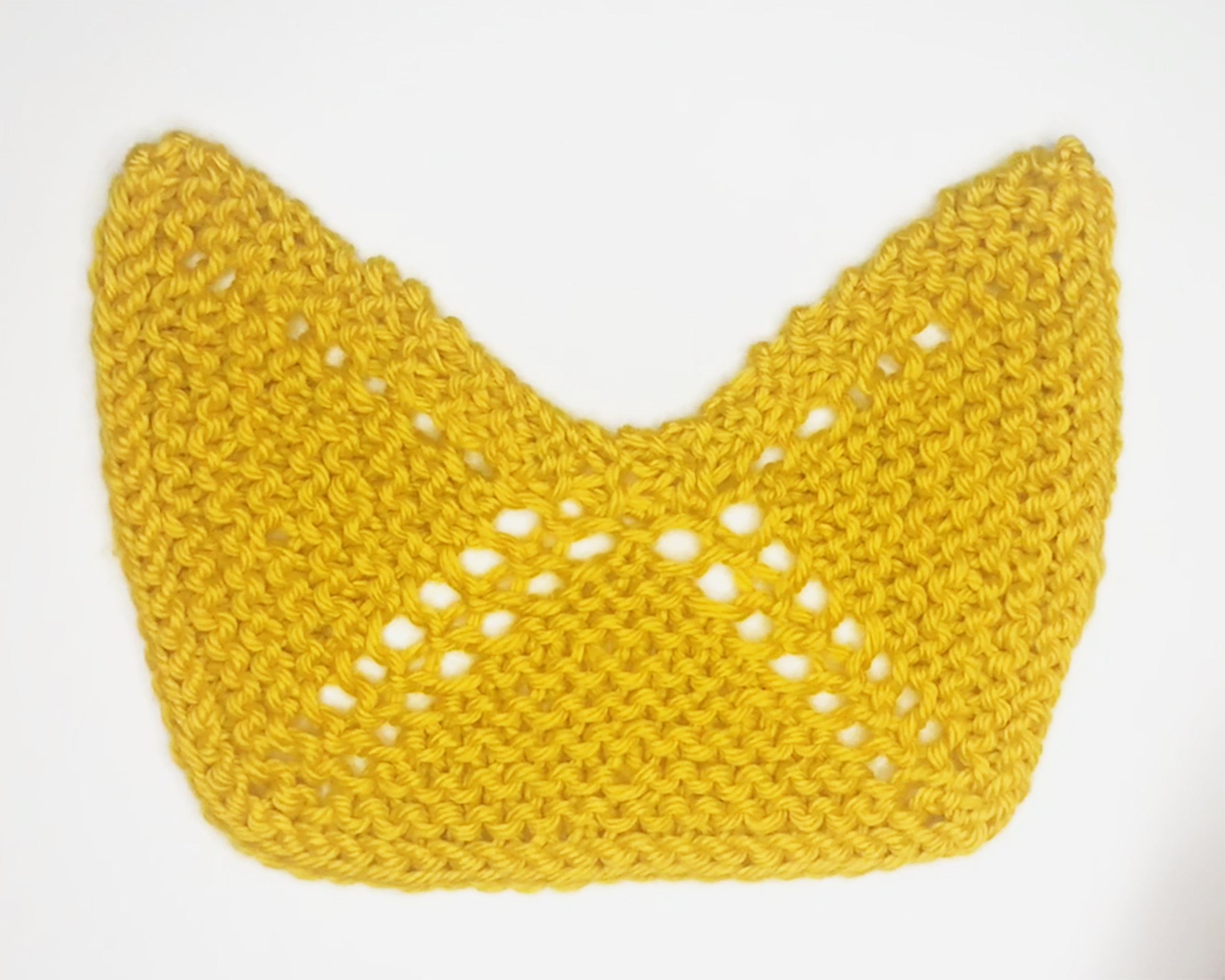 Watch the Garter Stitch Three-Wedge Shawl video.
Aranthera Shawl
A great piece for layering, Aranthera is a sideways-knit shawlette that can be easily worked until you run out of yarn. The boomerang shawl begins by casting on six stitches. The body of the shawl is worked by increasing along the top edge, while working decreases along the bottom edge, so that the fabric is on the bias. Once the pattern is established, the shawl can be worked to desired size. Find a nice, bright skein of sock yarn from the stash and brighten up your winter days!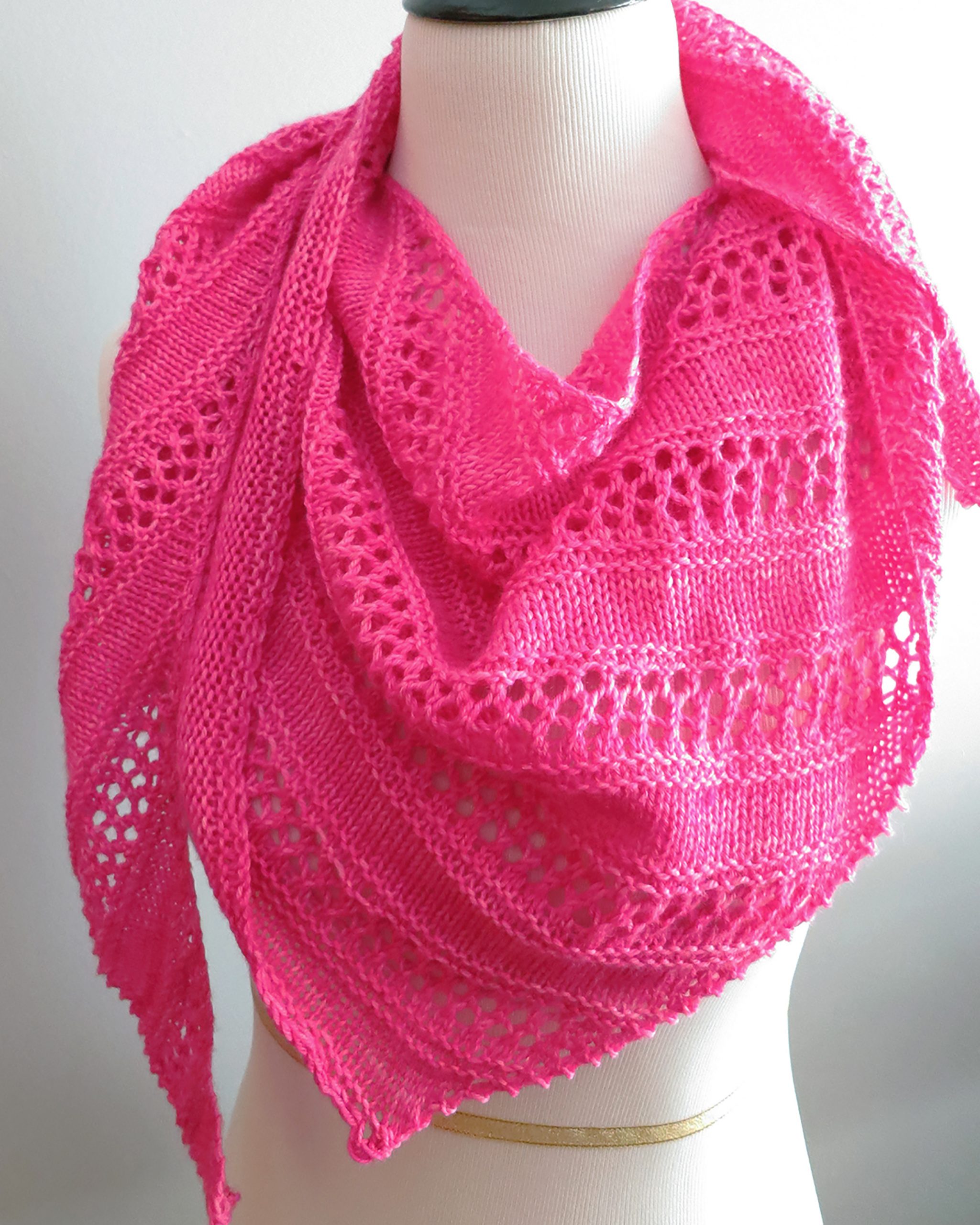 Find the Aranthera Shawl in our shop.
Do you craft gifts for the holidays? Let us know what you like to knit for gifts in the comments!