When it comes to knitting in the round, there are lots of methods to choose from. One popular method is the magic loop, which uses one long circular needle and is perfect for small circumference knitting. I love using it for items like hats, socks, sweater sleeves, and toys! The magic loop might seem mysterious, but really, it's pretty simple to work once you know how to maneuver your needles.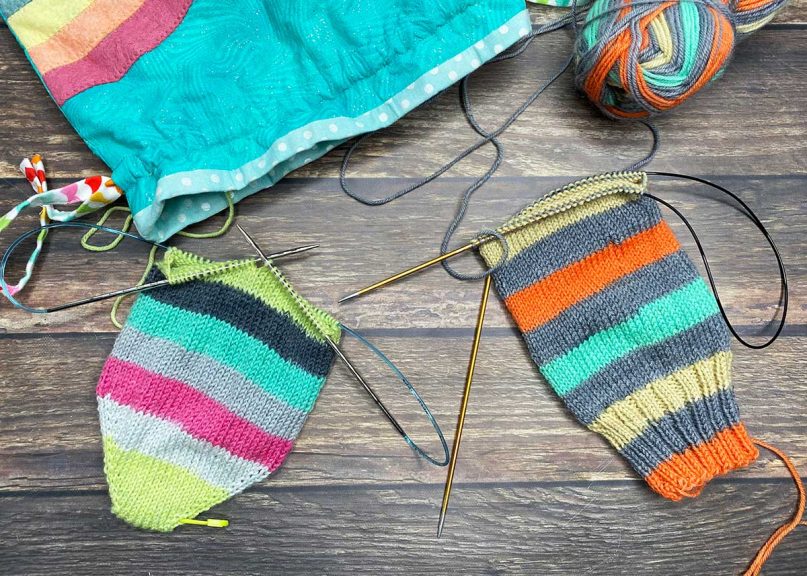 To start, you'll cast on the total number of stitches for your project onto your long, circular needle. Here, I've cast on 32 stitches.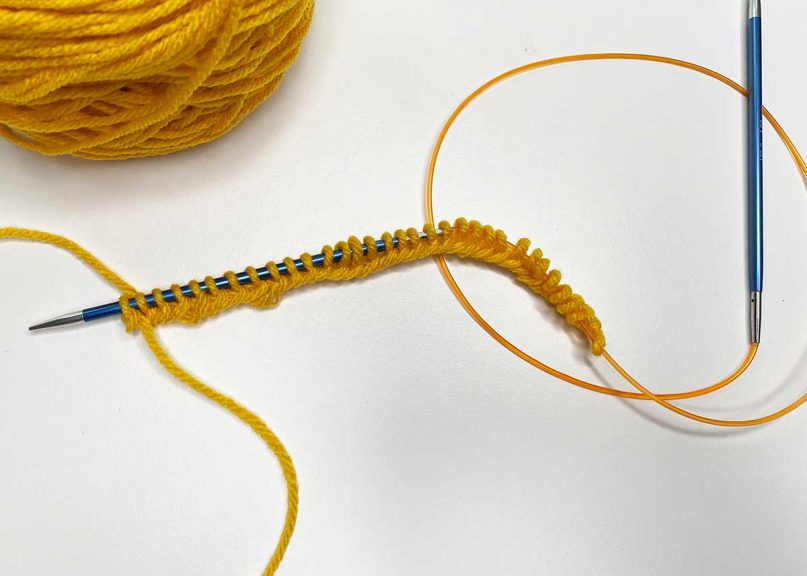 I typically use a 32-inch circular needle for my magic loop knitting. However, you might find you prefer a 40-inch or maybe even a 24-inch circular needle. Try different lengths and see what you like best. No matter the needle length you chose, you'll then split the stitches in half by placing them on the cable, folding the cable in half. You can then start gently tugging on the cable at the center.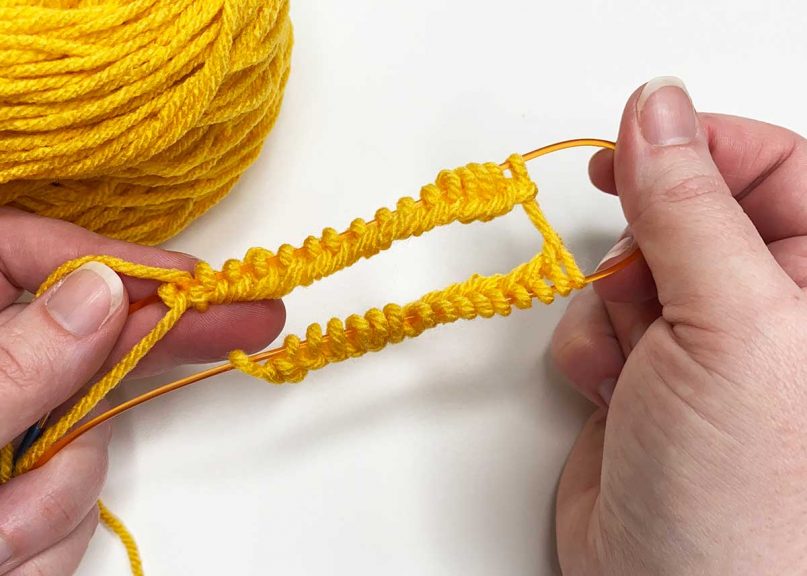 Continue gently sliding the stitches onto the needles.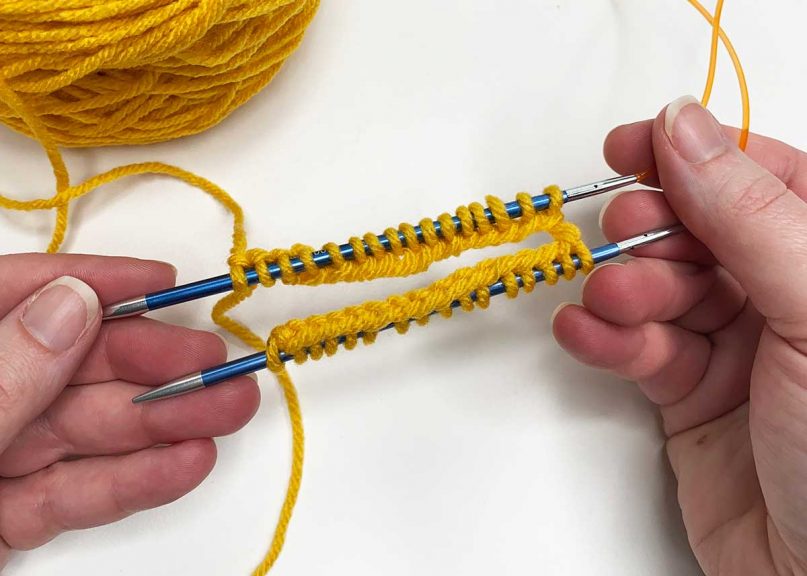 Turn your needles so that the yarn is hanging off the back needle.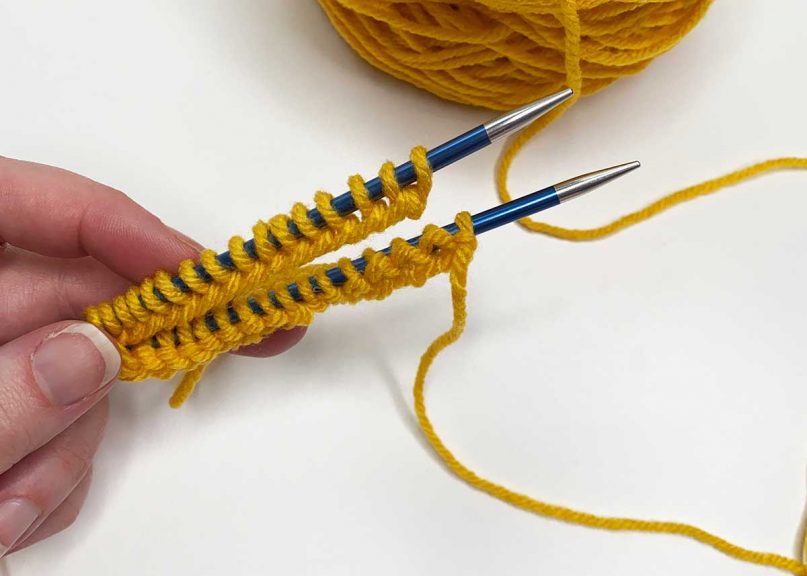 Carefully, pull the back needle out so that the back stitches are resting on the cable, with a loop of the cable needle still hanging on the other side.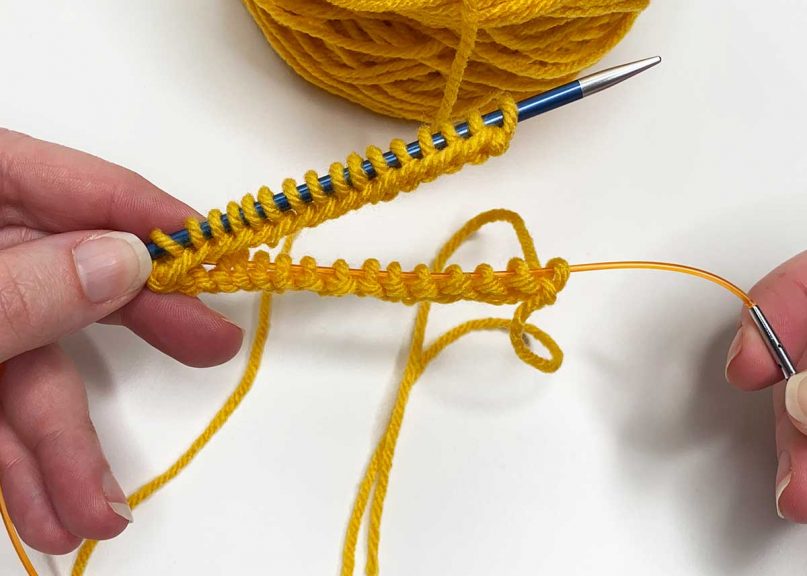 Bring that back needle to the front and begin knitting. As you're knitting, notice that there are two loops of cable hanging on either side of the knitting—aren't they magical!?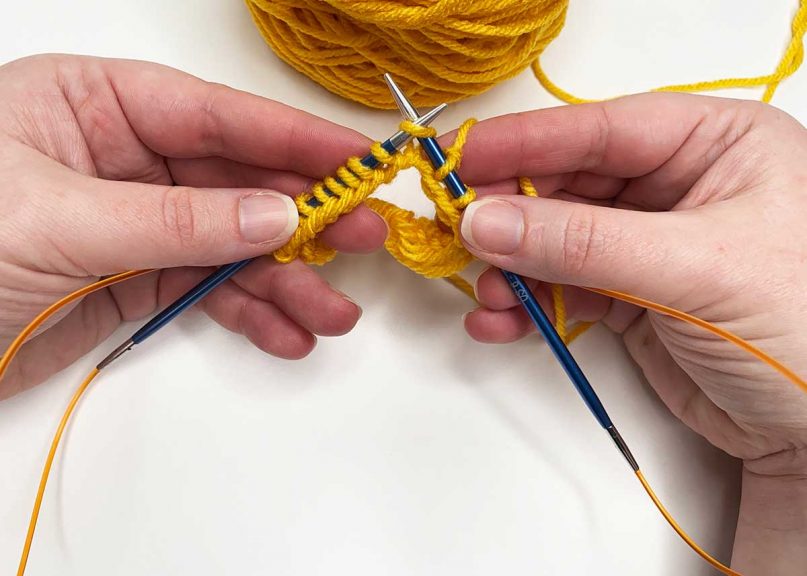 Once you've knit across the first half of the stitches, turn your work so that the unworked stitches are now in the front. Once again, you'll gently pull that back needle so that you can bring it to the front to knit the second half of the stitches.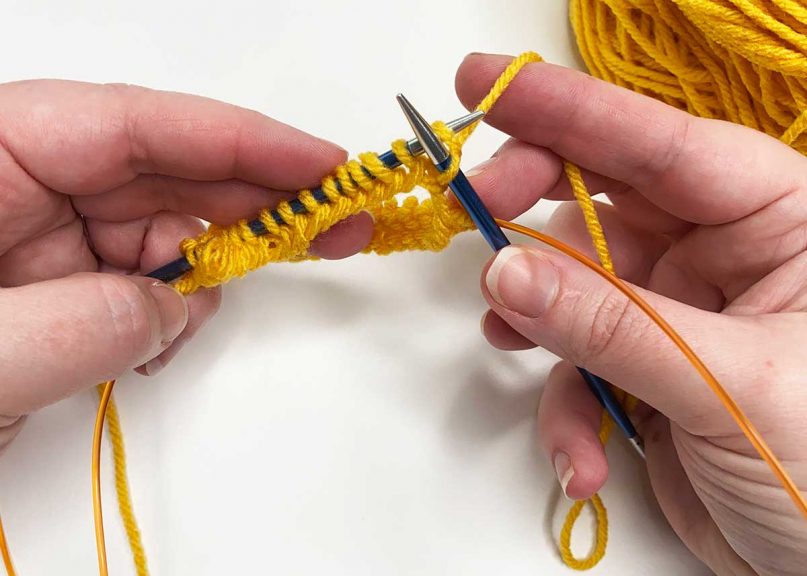 Round one is done! Now all you have to do is keep repeating that process and you're knitting with the magic loop method.
Want to learn more about the magic loop? Check out these classes and videos: