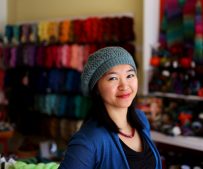 Angela Tong is a Chinese American Fiber Arts Designer living in New Jersey with her husband and two daughters. She designs knitting, crochet and weaving patterns for yarn companies, books and magazines. She travels around the country teaching at fiber events. In her spare time, she enjoys making pottery and baking sourdough bread. You can follow her adventures on Instagram: @ATongDesigns.
Other places to find Angela Online: Ravelry, Instagram, and Facebook.
The Knitting Circle: When and how did you get started with knitting?
Angela Tong: I learned to knit in 2000. My co-worker took me to a local yarn store, and I picked out yarn and needles. She taught me the knit stitch to make my first scarf.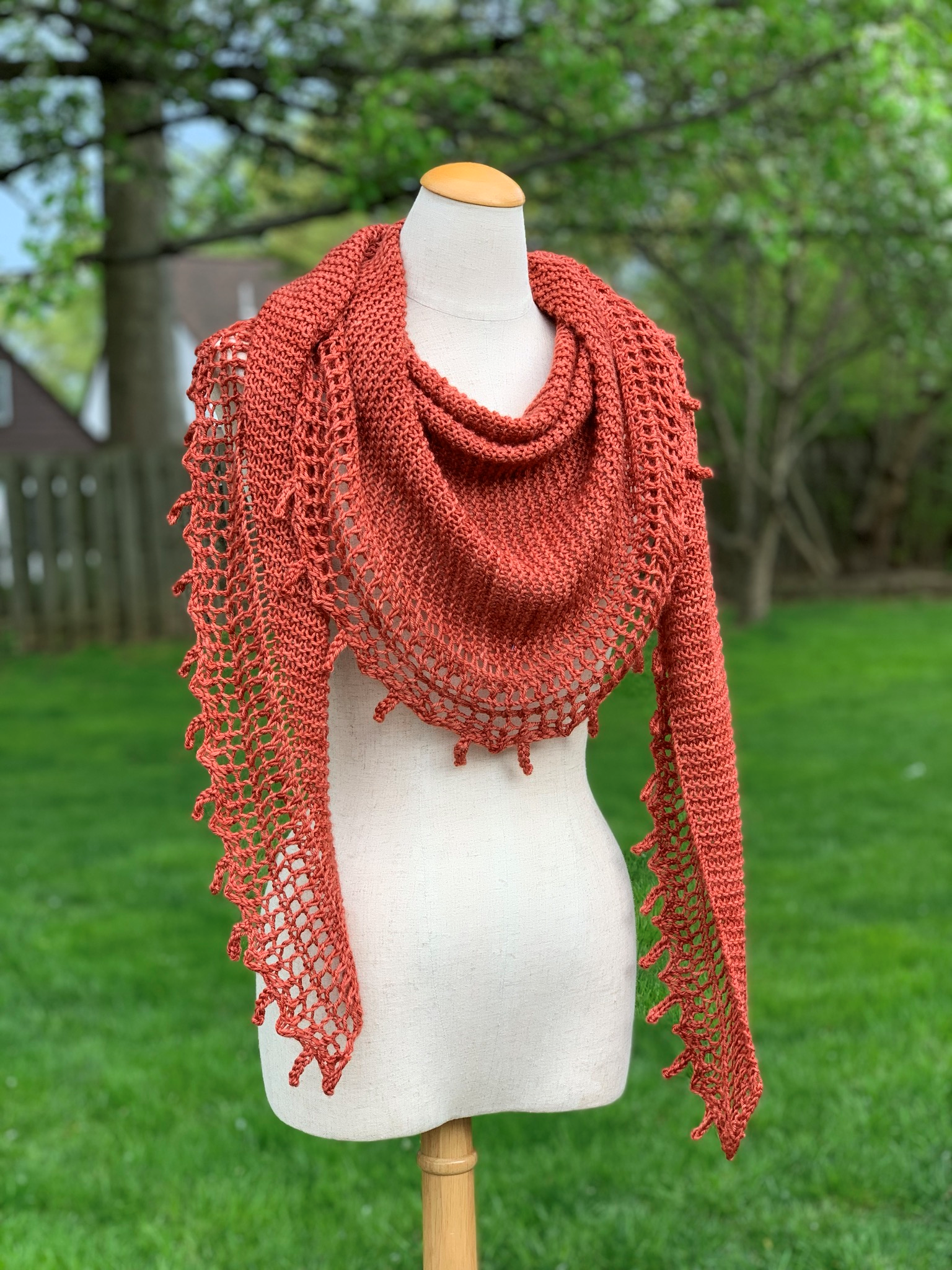 TKC: What is your favorite thing to design and why?
AT: Hats because you can play around with a lot of stitch patterns.
TKC: What does your day look like as a knitwear designer and maker?
AT: I feed my kids breakfast and then drive them to school. I come home and make coffee. Then I sit down and answer my emails. After that, I check my planner to see what I have on my to-do list or if I have to add more items to my list. I work until the afternoon when I have to pick up my kids my school.
TKC: What's your favorite type of yarn? Why do you love it?
AT: Superwash wool because it feels wonderful to knit with and you don't have to worry about accidentally felting it.
TKC: If you could only use one knitting technique for the rest of your life, what would it be?
AT: Garter Stitch
TKC: What other crafts or hobbies do you enjoy?
AT: I weave, crochet, quilt, and make pottery.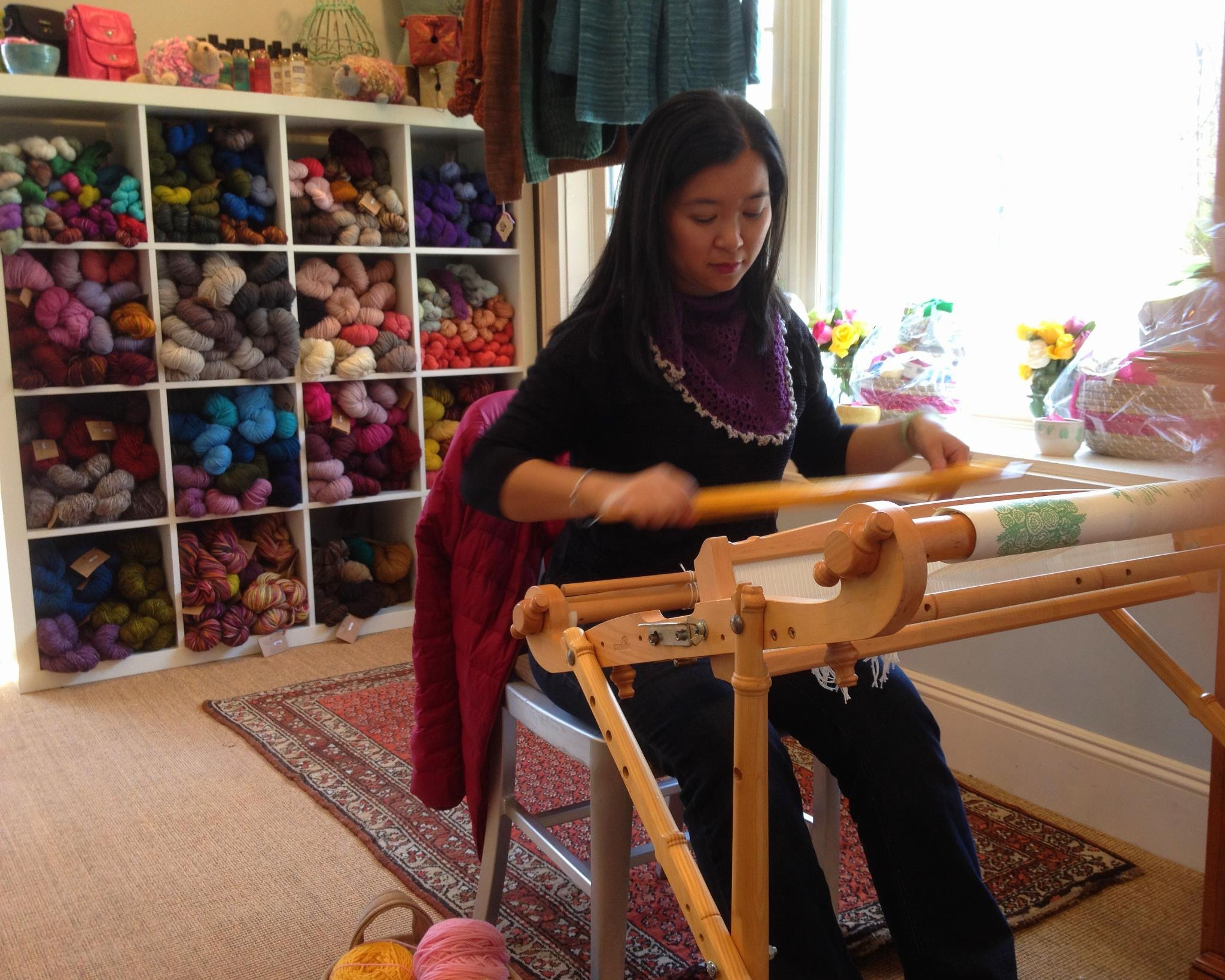 TKC: Any quick tips/knitting hacks to share?
AT: Knit as many patterns as you can. Practice really does help your knitting skills. And never be afraid to rip back if you make a mistake.
You can also find Angela on our sister site, Craftsy
My First Mittens & Gloves
Rigid Heddle Weaving