Corrina is a knitting designer, instructor, and technical editor based in sunny Florida where 60 degrees is sweater weather. This lifelong crafter with an unreasonable amount of love for math is the author of two knitting books and is always working to use math to make better knitting patterns. Corrina has published designs in a wide variety of magazines, books, knitting websites, and with yarn companies. She also publishes designs under her own brand Craftstar Studios.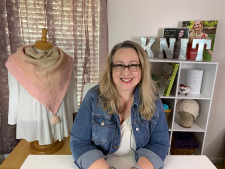 Her favorite type of knitter is the adventurous beginner, because there is nothing better than a knitter who is willing and eager to learn. She believes that there is always something new to learn and fun ways to perfect your craft!
Other places to find Corinna Online: Her Website, and Instagram
The Knitting Circle: When and how did you get started with knitting?
Corrina Ferguson:I started knitting when I moved to Florida and I quit working to stay home with my boys. My boys had the audacity to go off to school and I needed a hobby quick. I had always wanted to learn and it quickly became an obsession.
TKC: What is your favorite thing to design and why?
CF: I love designing sweaters the most. So many pieces and math to make work. I especially like working with unusual constructions and have way more ideas than I have time!
TKC: What does your day look like as a knitwear designer and maker?
CF: I'm also a knitting tech editor, so a lot of days include "desk time" where I am busy editing other designer's patterns. But I like to add design time to most days as well – that's my favorite part of designing, where I am swatching and sketching out new plans. I work from home, so I find time in the day for household stuff, but spend most evenings knitting while marathoning shows with the husband.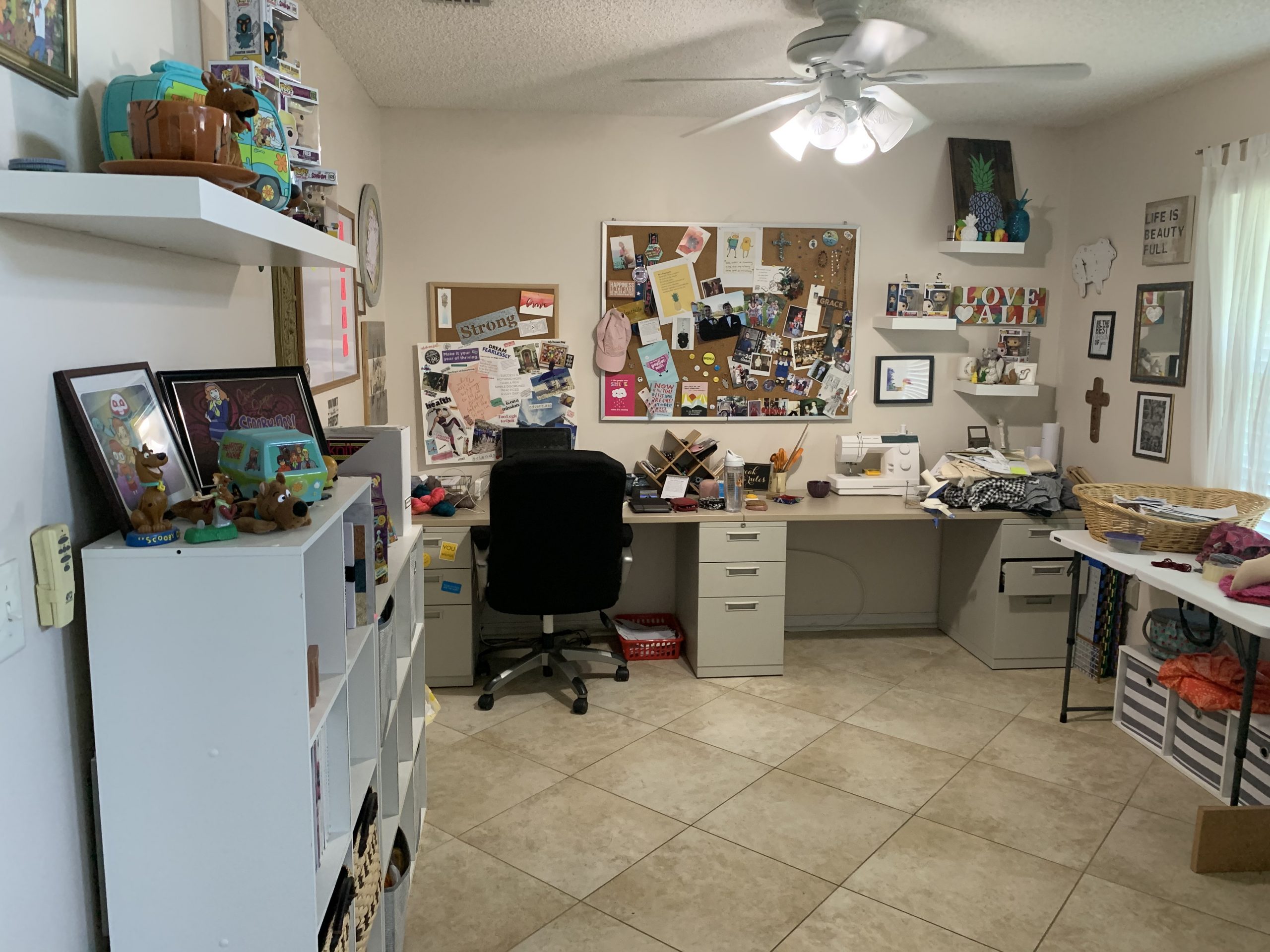 TKC: What's your favorite type of yarn? Why do you love it?
CF: I am definitely a wool girl, there's just so much wool can do that other fibers can't. Wool keeps you warm, keeps you dry, and wool really bends itself to nearly anything the knitting asks it to do. Plus, blocking wool projects is just so immensely satisfying.
TKC: If you could only use one knitting technique for the rest of your life, what would it be?
CF: Probably lace would be my number one choice. There's just so many things you can do with lace, I feel like the possibilities are endless. Also, living in Florida having an open, airy fabric really speaks to me.
TKC: What other crafts or hobbies do you enjoy?
CF: I crochet, and I've taken back up cross stitch. I love the clever cross stitch designs that are available nowadays. But I'm really getting obsessed with sewing. Being a plus size girl who's also quite tall, there's a magic in being able to decide how long my clothes will be!
TKC: Any quick tips/knitting hacks to share?
CF: I think my best advice is to always have a crochet hook with you. Yes, a crochet hook. You can fudge scissors (using nail clippers or even a small knife) but a crochet hook is invaluable in fixing mistakes when knitting on the go. I keep a tiny one in the zipper part of my wallet – I mean who carries change anymore – and it's saved my project more times than I can count!