Jen has been knitting for almost 20 years and designing patterns for over a decade. She has designed knit and crochet patterns for yarn companies and magazines and has self-published dozens of patterns. Jen is the author of 6 knitting books, including the best-selling book, Sock-Yarn Shawls. She loves to create beautiful, fun, and easy-to-follow knit & crochet patterns.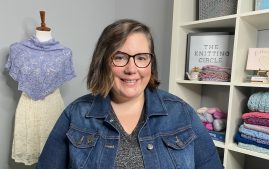 Jen dabbles in a wide variety of crafts, including cross stitch and sewing. You can follow her crafty adventures on Instagram: @jenlucasdesigns and @jenxstitcher.
Other places to find Angela Online: Ravelry, Instagram, and Her Website.
The Knitting Circle: When and how did you get started with knitting?
Jen Lucas: I started knitting after college, when a couple of my college friends gave me a How-to-Knit booklet along with some yarn and needles for my birthday. The booklet claimed you could learn to knit in one day. It took me a little longer than that to get the hang of it, but once I mastered the knit and purl, I was totally hooked.
TKC: What is your favorite thing to design and why?
JL: I tend to design what I love to knit and that's shawls. You can make a shawl in any type of yarn with any stitch pattern. The possibilities of shawl design are endless.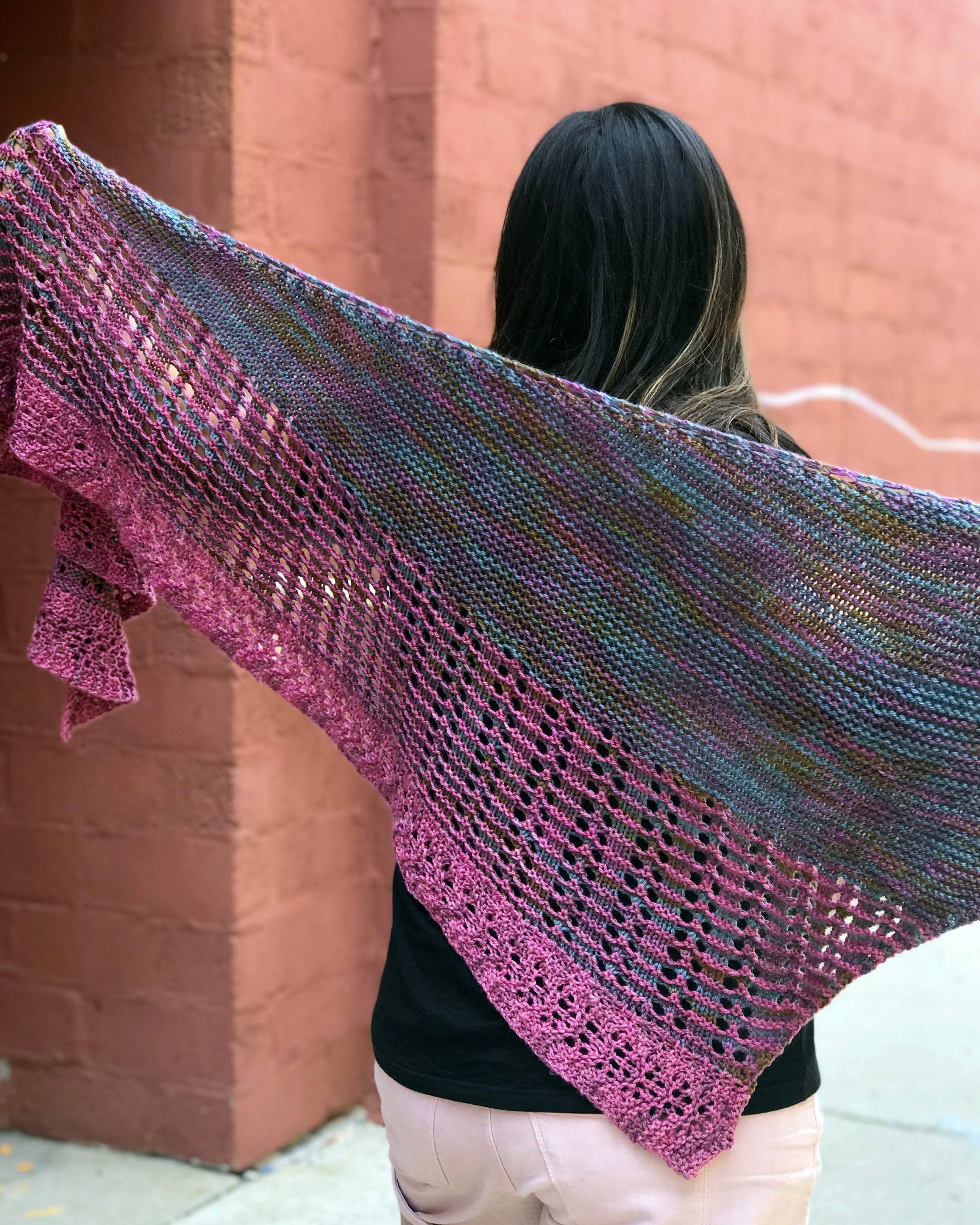 TKC: What does your day look like as a knitwear designer and maker?
JL: What I love about this job is that every day is a little bit different. Some days I knit all day, some days I don't touch yarn or needles at all. Most of the time I spend the mornings doing computer work and I knit in the afternoon.
TKC: What's your favorite type of yarn? Why do you love it?
JL: I love merino blends. Give me a merino/cashmere/nylon yarn or a merino/silk yarn and I'm happy. I've also recently discovered a love of cotton/bamboo blends. I love the drape of that yarn – it's perfect for shawls!
TKC: If you could only use one knitting technique for the rest of your life, what would it be?
JL: Only one? As much as I adore lace, I would pick garter stitch. It creates a such a squishy fabric, and you can use it to make anything.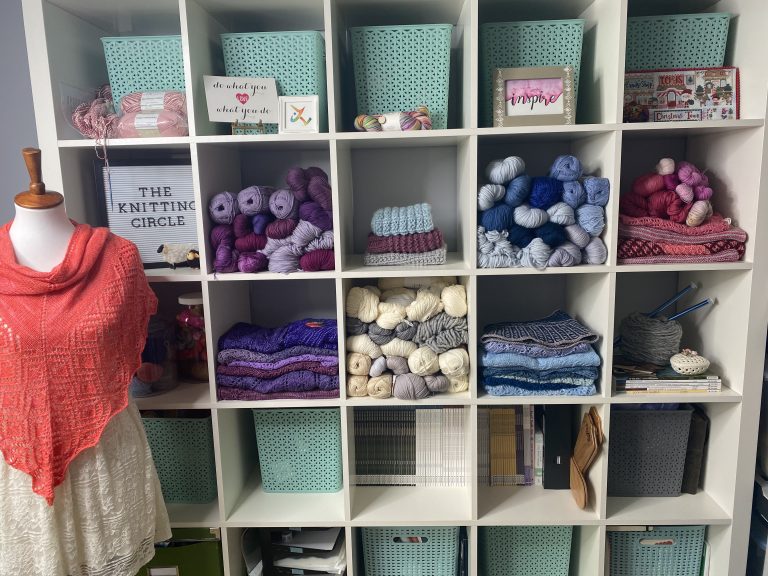 TKC: What other crafts or hobbies do you enjoy?
JL: I enjoy crafting in general and I love trying new crafts. These days I'm really enjoying cross stitch and crochet. I've recently started sewing too and would love to give quilting a try.
TKC: Any quick tips/knitting hacks to share?
JL: If you are a new knitter, do not start with a scarf knit entirely in garter stitch. You'll be bored after knitting about 10 to 12 inches. Try something small, like a dishcloth or cowl first. You'll have mastered the basics in a small project without becoming bored!