Mary Beth is a long-time designer of knit, crochet and sewing patterns, and lover of any other type of craft that comes across her path! She can often be found crafting by the beach near her home in Wilmington, North Carolina, and makes no guarantees that there won't be sand in her samples.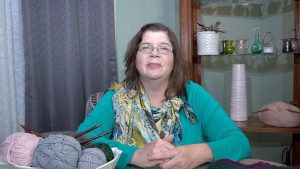 With more than a dozen books to her name, Mary Beth is a prolific designer whose independent work can be found under her brand name Hooked for Life. You can check out her doings on her website, and from there visit her various social media outlets. Mary Beth is particularly fond of making videos for her blog and her YouTube channel.
Other places to find Mary Beth Online: Ravelry, Instagram, and Facebook.
The Knitting Circle: When and how did you get started with knitting?
Mary Beth Temple:I was very young – probably single digits. My mother had taught my older sister to knit, and she taught me the knit stitch. I made many rectangles! First little ones for a patchwork blanket for my dolls, then garter stitch scarves. I got more into it during my college years and experimented with more than the knit stitch!
TKC: What is your favorite thing to design and why?
MBT: Probably sweaters. I have a background as a costume designer/maker so I am always interested in how garments go together, and the little details you can add that make them fit and wear well.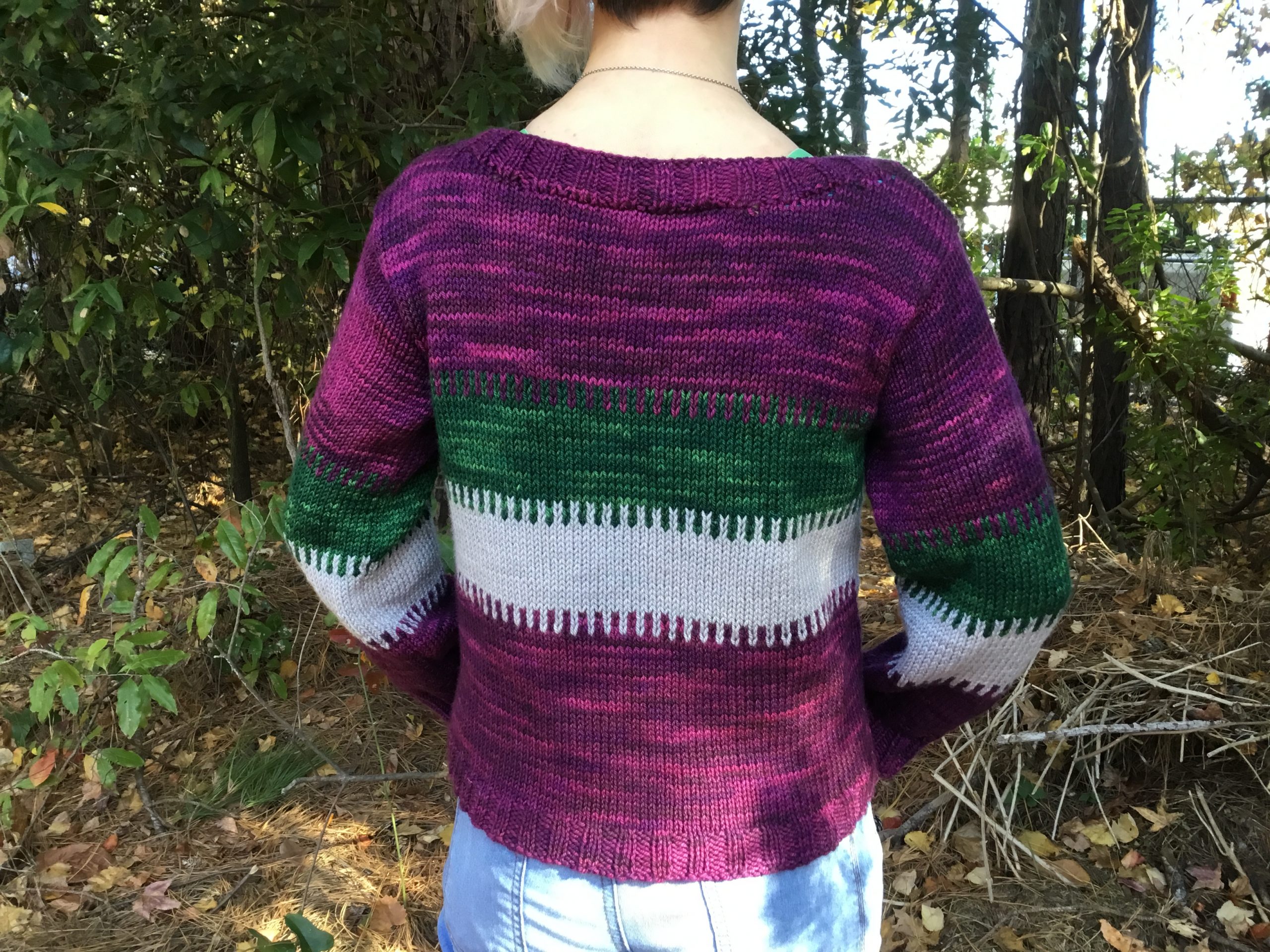 TKC: What does your day look like as a knitwear designer and maker?
MBT:Every day is a little different but for those who think they want to design so they can sit around and knit all day – well not much of my day is spent actually knitting! I spend time sketching and knitting of course, but also working on social media and the blog, pattern writing and editing, producing videos for myself and my clients, answering emails, and I am always looking for the next big project to work on.
TKC: What's your favorite type of yarn? Why do you love it?
MBT: I like all-natural fibers, and all have their pros and cons. If I absolutely had to pick one it would be 80%/20% or thereabouts merino and silk blend. It takes dye well, has elasticity from the wool and the sheen of the silk, and is super soft so it's a joy to work with as well as to wear.
TKC: If you could only use one knitting technique for the rest of your life, what would it be?
MBT: Also a tough one! I think I would pick lace because there are endless variations of what can be done in that technique so I would get a lot of interesting things to knit despite the technique limit! I also love blocking lace – I find it incredibly satisfying when you take something that looks like a colorful yet sloppy mess of a piece of fabric and blocking turns it into an open, delicate fabric with all the stitches marching in order.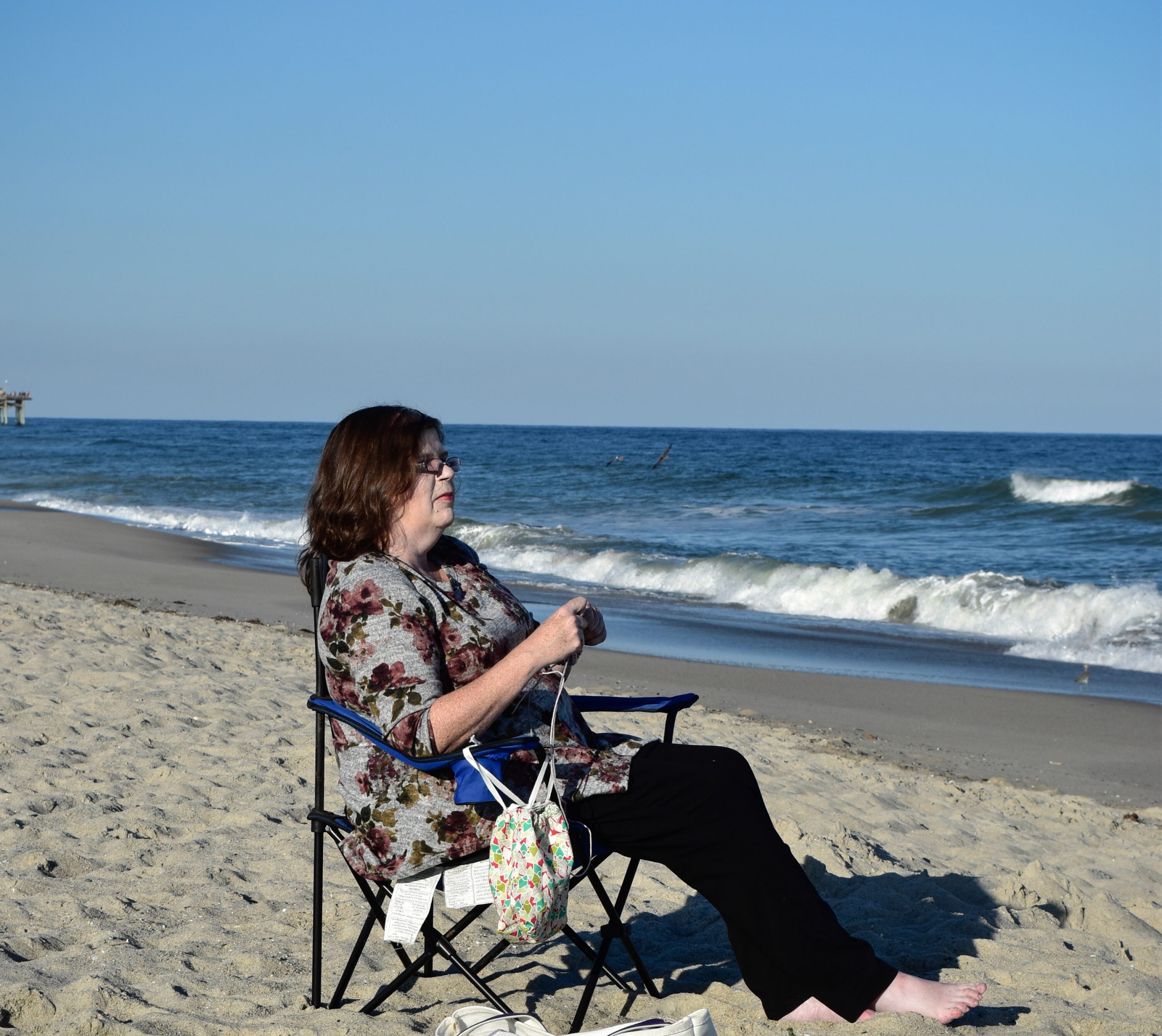 TKC: What other crafts or hobbies do you enjoy?
MBT: I am an avid crocheter as well and can often be found with a hook in my hand. I also enjoy spinning although I am terrible at it. Recently I have gotten back into sewing, although more into garment and costume making than quilting or home décor. I have been having a blast making cosplay costumes for a local group – all of the fun of my movie set days with none of the pressure.
TKC: Any quick tips/knitting hacks to share?
MBT: Love what you are making, and if you don't, don't be afraid to rip it out and start again, or modify the project until it makes you happy. Life is too short for knitting that is a chore and the knitting police will not come to your door and arrest you if you change your mind about something.