Michele Lee Bernstein, PDXKnitterati, loves designing accessories, especially if they use one or two skeins of very special yarn. She's fond of texture (brioche, lace, entrelac, elongated stitches), and enjoys using interesting techniques to make small objects sing. She loves teaching knitters to be the boss of their knitting, and does so at local yarn shops in Oregon, fiber festivals including Vogue Knitting Live, guild retreats, and now all over the world via Zoom! Find her on Instagram, Facebook, Ravelry, and her website PDXKnitterati.com.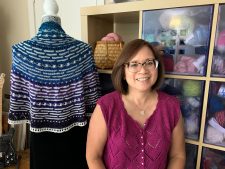 The Knitting Circle: When and how did you get started with knitting?
Michele Lee Bernstein: My Aunt Rose taught me to knit when I was 14. My first project was a sweater, knit in the round, with cables up the front!
TKC: What is your favorite thing to design and why?
MLB: I love to design shawls because gauge is not critical. I get to use this background to play with fun stitch patterns and color, and I know the finished shawl will fit!
TKC: What does your day look like as a knitwear designer and maker?
MLB: Every day is different! Sometimes I knit for hours, and sometimes I don't get to knit at all. Some days are all about pattern writing or editing. I also teach knitting classes, so sometimes I'm teaching, or planning classes. It's great to wear a lot of different "hats" because that means there's always something different every day.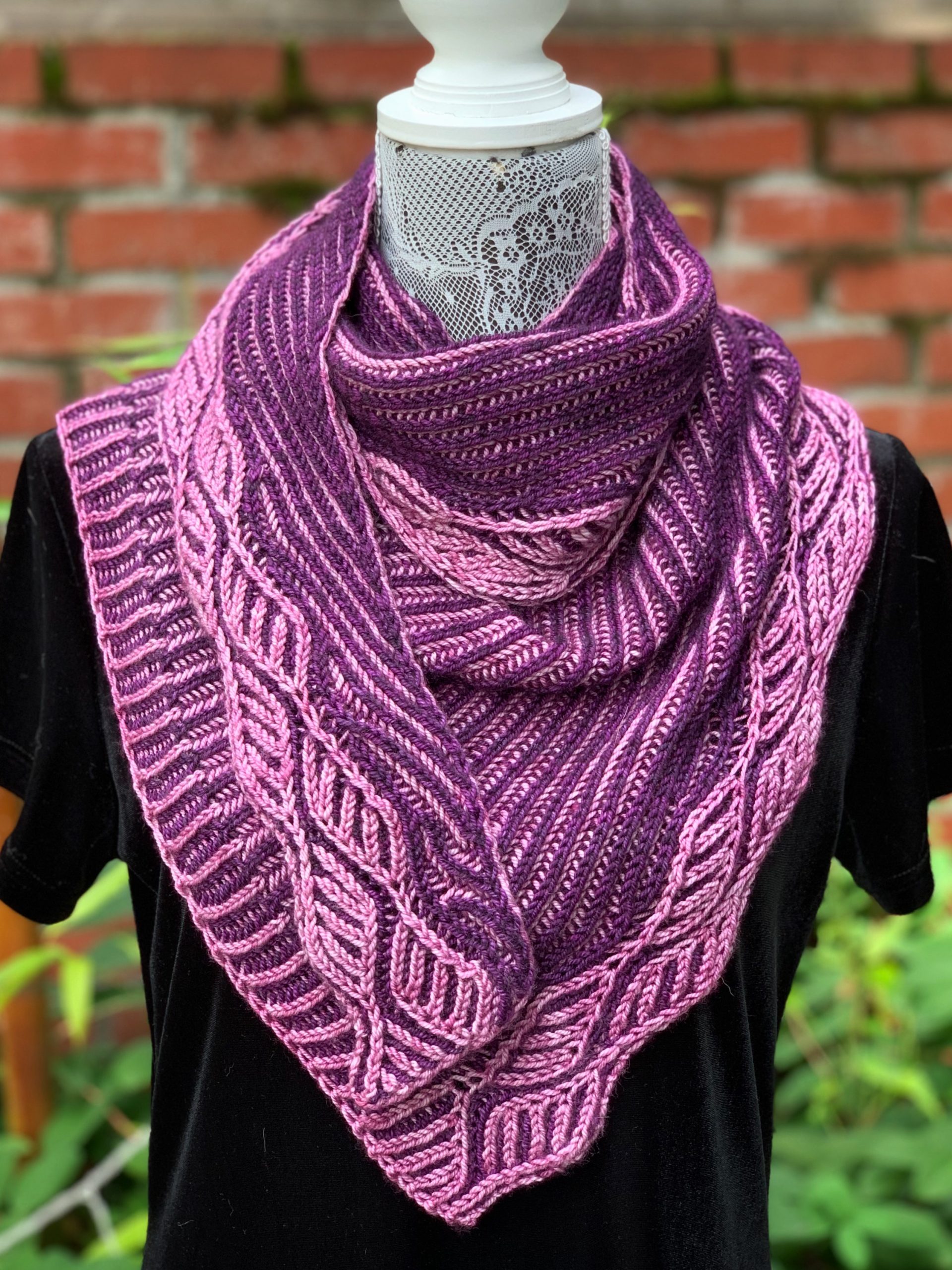 TKC: What's your favorite type of yarn? Why do you love it?
MLB: I love all kinds of yarn! Wool, cashmere, linen…they all have things that make them special.
TKC: If you could only use one knitting technique for the rest of your life, what would it be?
MLB: Brioche, definitely! I fell in love with brioche in 2017, and I'm still obsessed. There are so many techniques within the genre, and I'm learning more with each design project.
TKC: What other crafts or hobbies do you enjoy?
MLB: I love block printing. From coming up with an idea, to carving the block, to choosing colors and printing on paper or fabric, it's all really interesting. I don't get to do it very often, though. On a more daily basis, I love cooking and baking.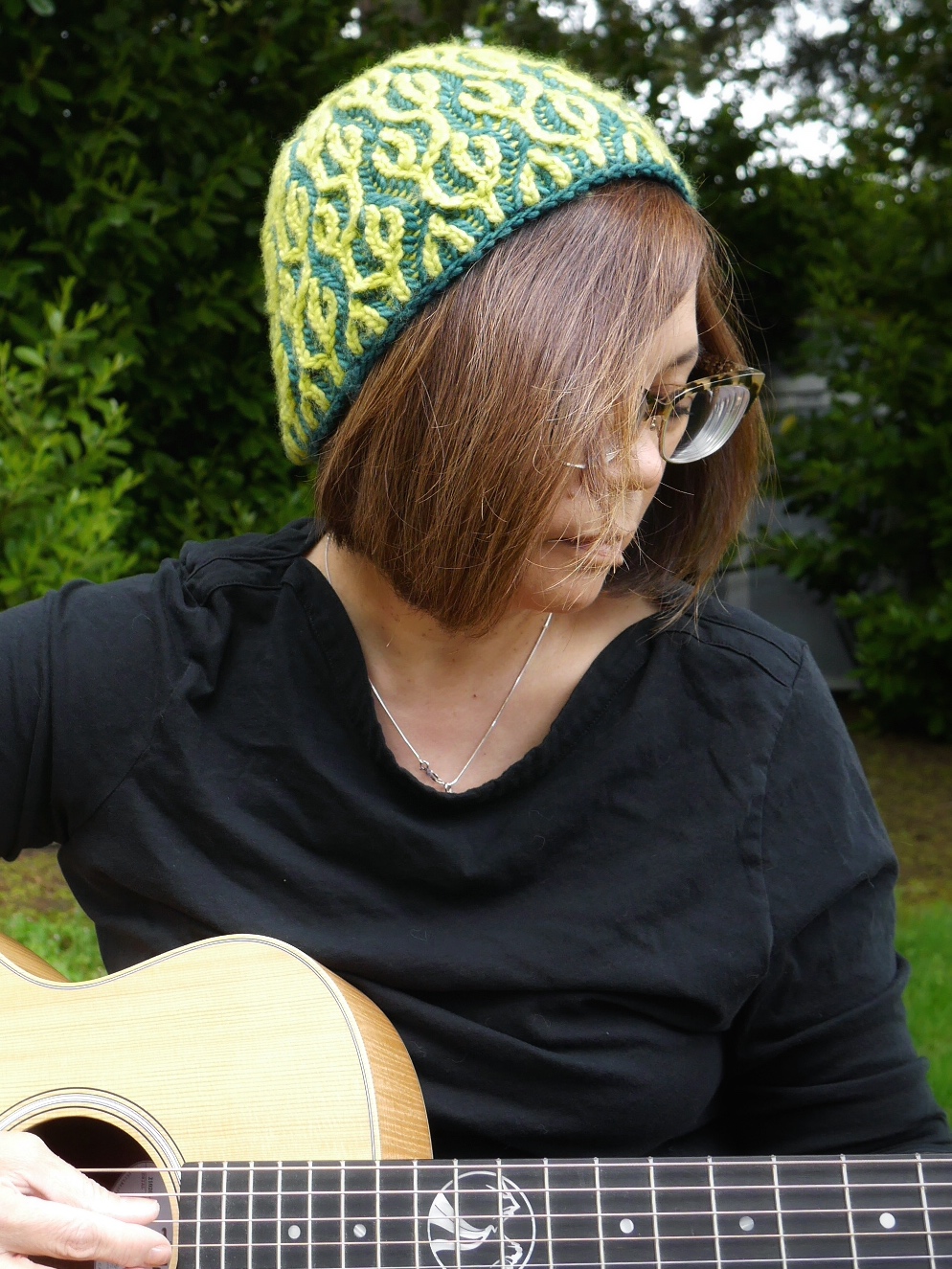 TKC: Any quick tips/knitting hacks to share?
MLB: Blocking is magic! Block your finished objects for that special finishing touch!