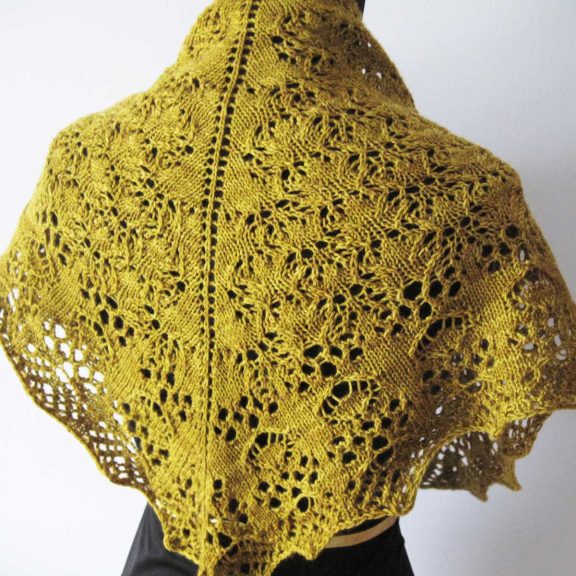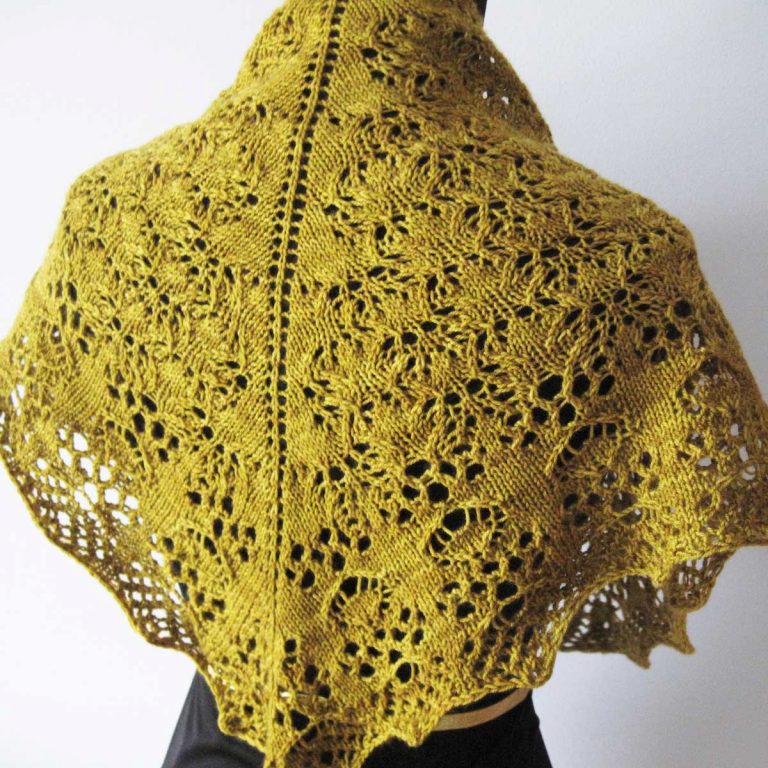 This is my Belle Haven shawl, a one-skein fingering weight shawl that I designed about 10 years ago. It's been folded in a storage container and sitting in my cedar closet for much of that time, but the beautiful yarn is an amazing color—so why not enjoy it again? It's the perfect shawl to unravel and turn into something else!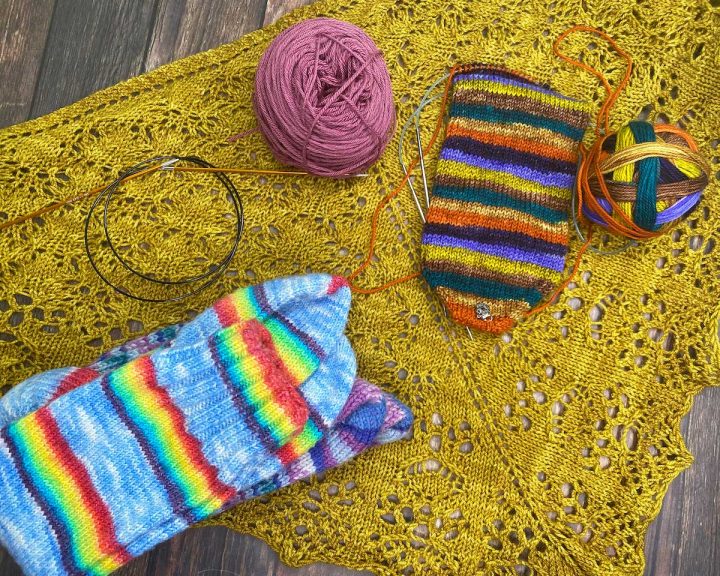 I like to start the process by finding my bind off edge. I know that this a top-down shawl, so I look along the bottom edge to locate where the bind off ended.
Once I find the end that had been woven into the shawl, using a double-pointed needle, I'm able to coax that end out and pull it to where I had completed the bind off. Sometimes yarn ends can be tricky to find in a project though. As an alternative, you can simply snip the bind off edge of your project to get it ready to unravel.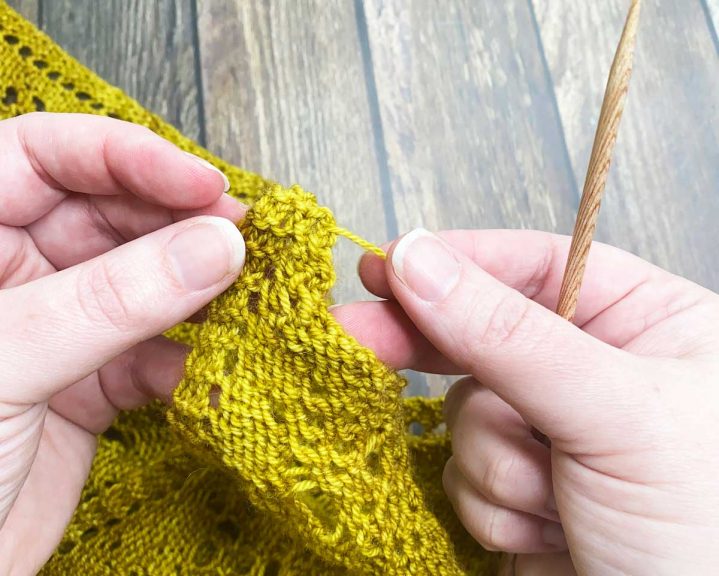 Once the end of the project is free, the fun can begin. You can either start winding the yarn right onto a yarn swift or wind it into a ball first.
I personally prefer to wind the yarn into a ball first since it helps me control the speed at which I am unraveling, and it's easy to start and stop if a stitch gets caught or things start tangling. The important thing to remember is to take your time! The yarn will have a lot of kinks in it from being knitted, so tangles can happen easily if you start working too fast.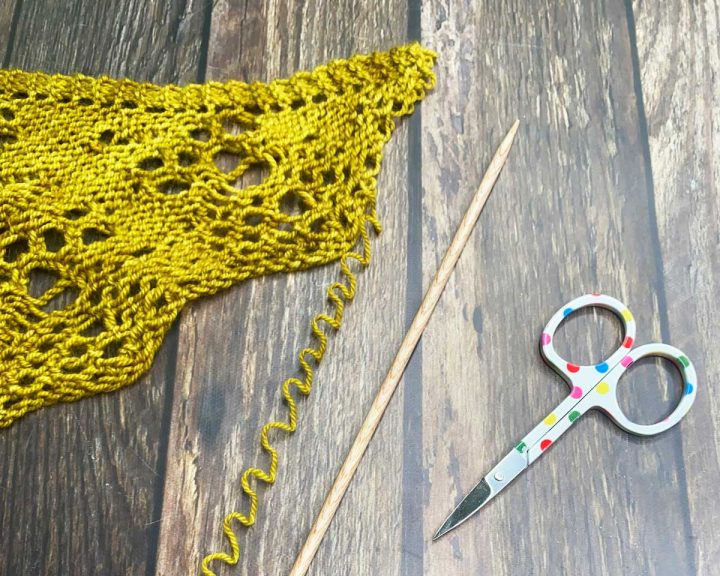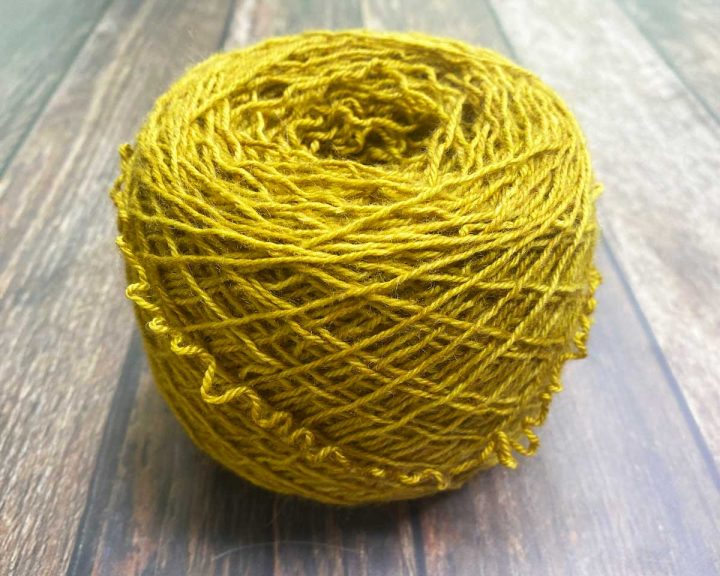 Now that my shawl is unraveled and wound into a ball, I'm going to turn it into a hank. This will allow me to give the yarn a wash and work out some of the kinks it has.
With the help of my yarn swift, I wind the yarn into a hank. Using some waste yarn, I tie the hank in a few places so that it doesn't become tangled. If you don't have a yarn swift, the back of a chair works well, or find a friend or family member to help you.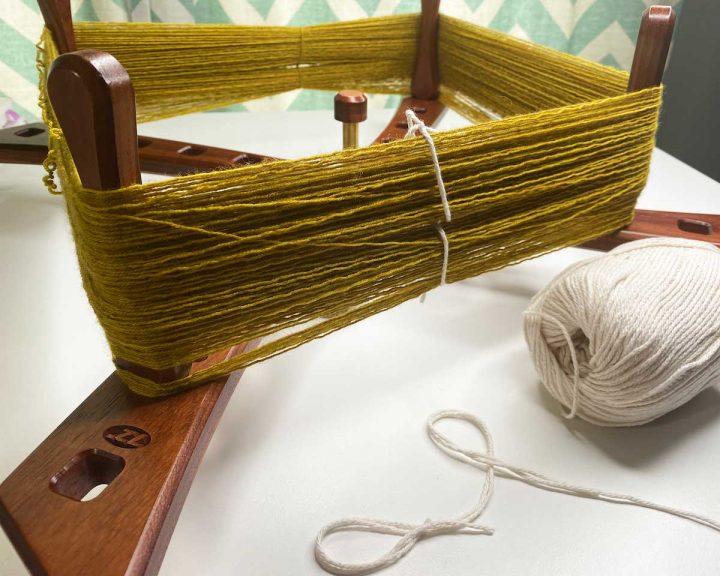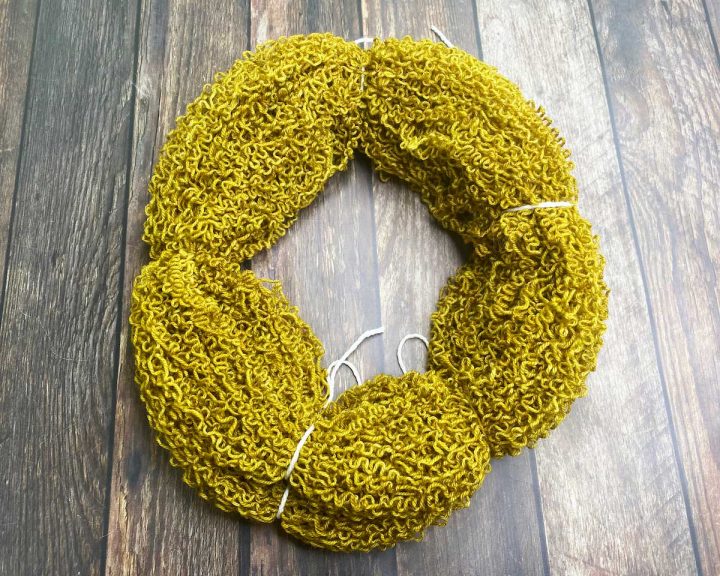 With the yarn in a hank, it's time to give it a wash. You'll want to follow the original washing instructions for the yarn if possible. For this yarn, I soak it in a lukewarm bath with wool wash for at least 20 minutes.
After removing my yarn from the bath, I gently roll it in a towel to squeeze out any excess water. Be careful not to wring your yarn as it may felt depending on the fiber content.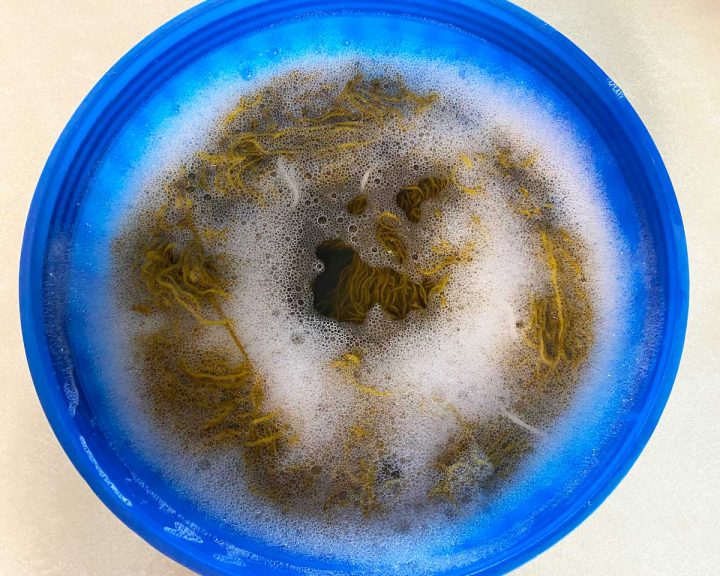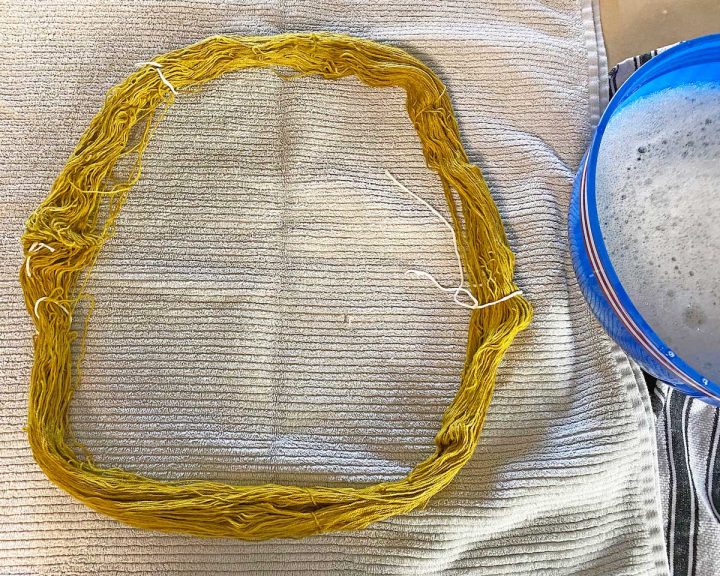 Next, I hang my yarn to dry. Most of the kinks from the original project will have disappeared by this step, but you can also add a weight to the bottom of the hank to help straighten out the yarn.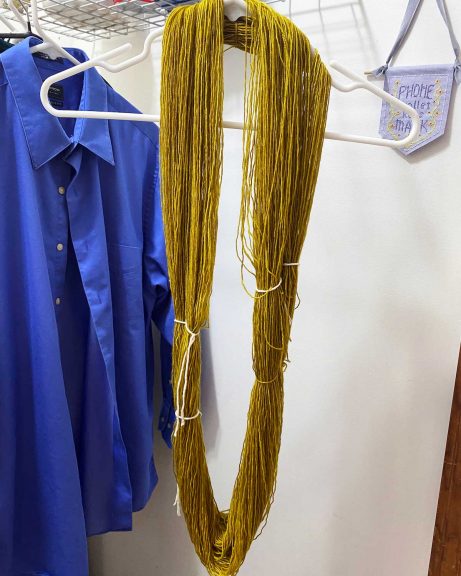 Finally, once the yarn is complete dry, I wind into a ball. Now this gorgeous yarn is ready to be transformed into something new!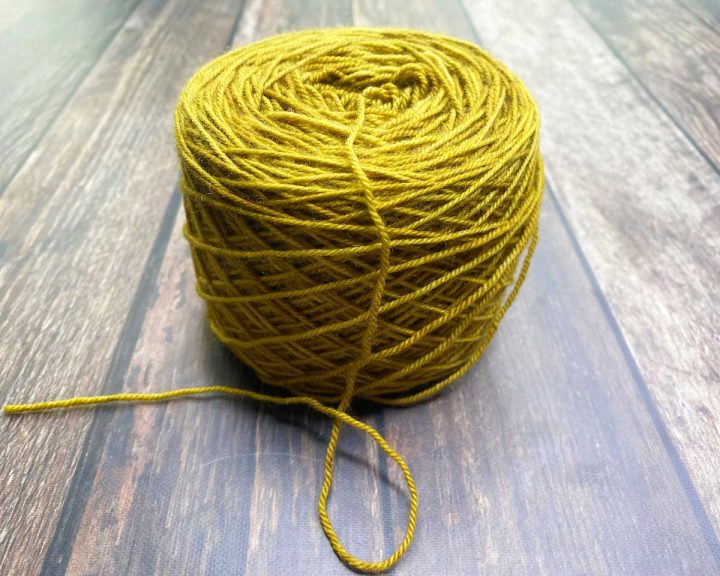 Ripping and reusing yarn from old projects is a great way to save material and prevent waste! Need a place to start? Check out our Rip & Reuse Challenge!
Have you ever reused yarn from a previous project? If so, tell us all about it in the comments!