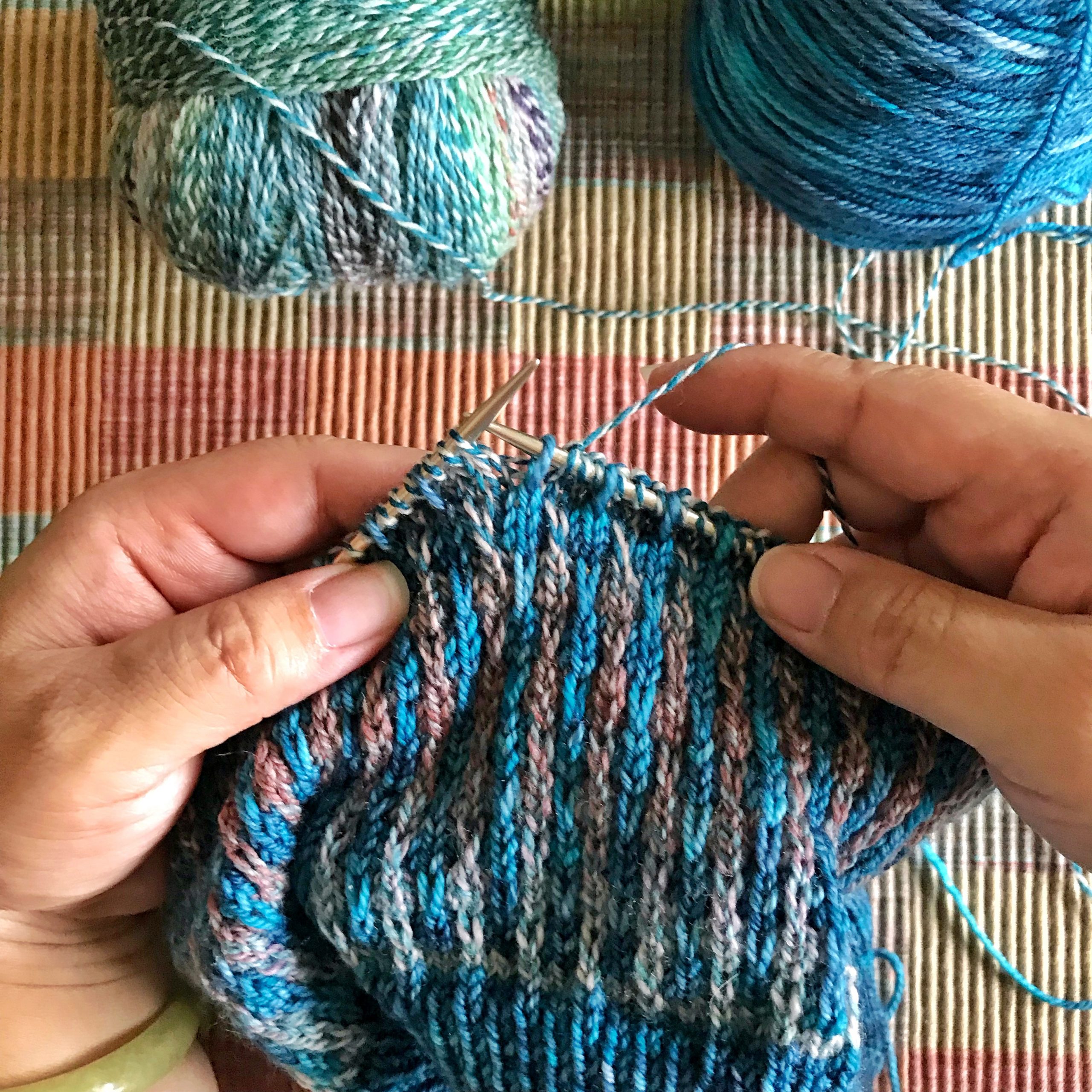 Knitting and weaving are two different techniques used to create fabric. Knitting produces a knitted fabric and weaving produces a woven fabric. Knitted fabric has more elasticity. Woven fabric can usually be stretched in only one direction. Variations in knit stitches and weave structures are made to produce different types of fabrics.
Knitting is done with yarn and a pair of knitting needles. The knitting needles are used to create loops of yarn, or stitches, that interlock. Stitches are continuously made back and forth or in the round. Knitting needles come in a variety of materials and sizes. The 4 types of knitting needles are straights, circular, double-pointed, and interchangeable. Knitting machines are another way to create knitted fabric but it requires you to learn to operate the machine. The machine uses hundreds of needles to create knitted fabric.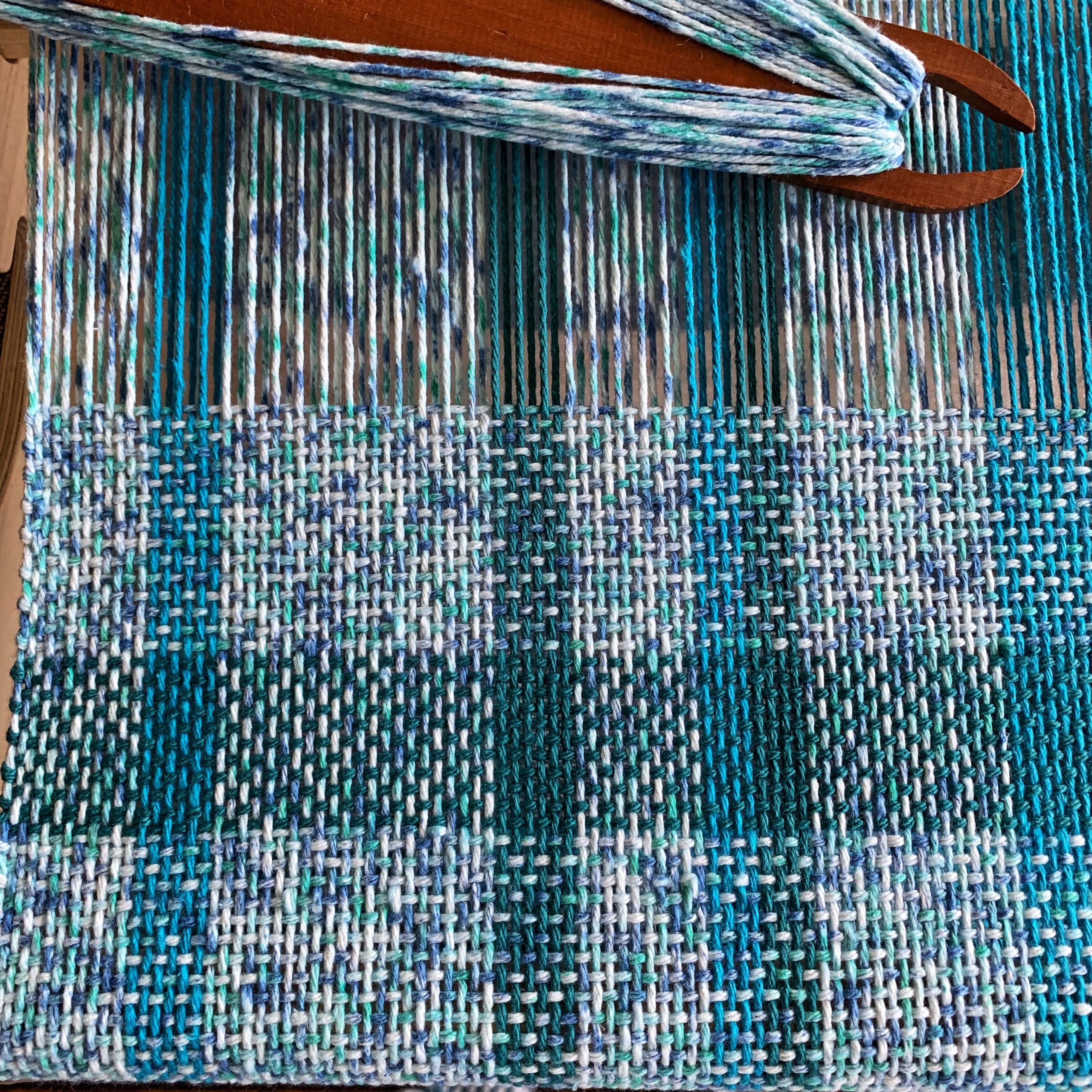 Weaving is created with yarn and a weaving loom. There is a large variety of looms used for weaving. From floor looms, to tabletop looms and even lap looms. The process of weaving is interlacing two sets of yarn, vertically and horizontally. The warp yarn is vertically placed on the loom. Then the weft yarn is woven across the warp horizontally.
The yarns used for knitting and weaving come in a variety of materials, weight, color, and texture. Most yarns can be knitted or woven but there are specific yarns for knitting and weaving. Knitting yarns come in balls or skeins. Weaving yarns comes in cones. You will need long lengths of yarn to set up your loom, so it is more cost-effective to purchase cones of yarn for weaving. It is more expensive to use knitting yarns for weaving, so weavers tend to stick with weaving yarns.
Knitting is more accessible because you only need a pair of knitting needles and yarn to get started. Weaving requires a bigger initial investment of purchasing a loom. The portability of knitting makes it a great social activity for a group. Depending on the size of your loom, it is most likely not easily moved. Knitting needles and yarn don't take up much room, but a weaving loom will require you to have a sufficient amount of space in your home. Since there are a vast variety of looms to choose from, there will always be a weaving loom that will accommodate your space.
You will commonly see knitting used in sweaters and garments because of the elasticity that is produced by knitting. But you can make garments with fabric by cutting and sewing the woven fabric on a sewing machine. Both techniques can be uses to create garments, accessories, and home goods.