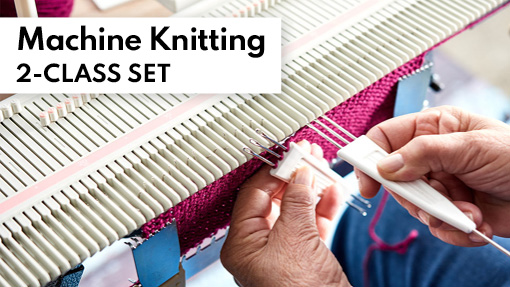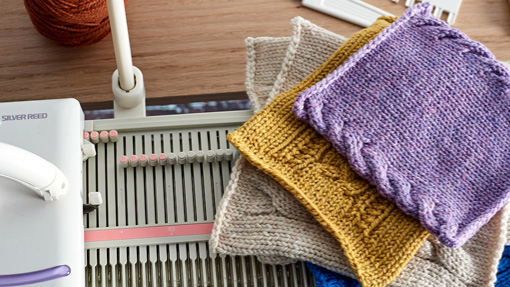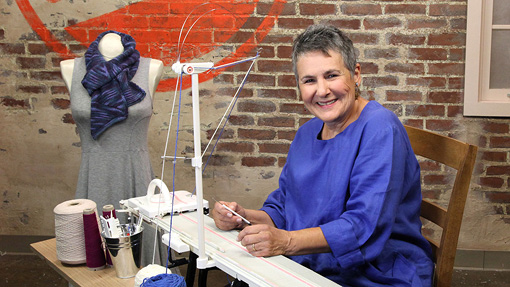 Machine Knitting with Susan Guagliumi 2-Class Set
$69.99
U6007Q
Description
2-Class Set: Machine Knitting with Susan Guagliumi
Take your knitting skills to the next level with this 2-class set. Susan Guagliumi will show you all you need to know when creating basic cables using two transfer tools. You'll see how to cross your cables, and how to manage stitches along the sides of your cables for added definition and more elaborate-looking motifs. You'll discover how to work gorgeous stitch patterns, ribbing and even cables in your projects. Plus, you'll learn to troubleshoot common mistakes and get great pointers to help prevent them in the first place.
Machine Knitting: Essential Techniques
Take the mystery out of machine knitting and work big projects faster than ever! Join longtime instructor Susan Guagliumi and learn how to use a knitting machine with must-have skills. During class, Susan will guide you through the basics of how machines work and help you get started by casting on, checking tension and adding new yarns. For great shaping in all your garments, you'll also see how to work matching increases, decreases and short rows. Want to add intriguing embellishments with your machine?
Machine Knitting: Hand-Manipulated Stitches
Broaden your machine knitting know-how and unleash your creative potential! Join longtime instructor Susan Guagliumi and discover how to customize your knits with high-end texture and colorwork using hand-manipulated stitches.