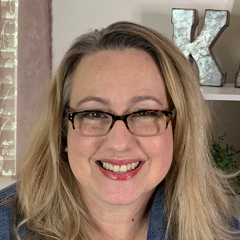 How to Knit the Flower Knot Stitch
Corrina Ferguson
The flower knot stitch is a decorative stitch pattern that can be used in a wide variety of projects. In this video, Corrina Ferguson demonstrates this interesting stitch.
FLOWER KNOT STITCH
To work the stitch, follow these steps:
– Purl three stitches together, leaving the stitches on the needle
– Yarn over
– Purl the three stitches together again, removing the three stitches from the left needle
Working into the stitches in the manner described, this causes the fabric to move in an interesting way. Corrina suggests when working the flower knot stitch to offset them on the fabric.
Explore videos by Corrina Ferguson