Just learning brioche knitting? Here are some tips and tricks to help you on your way. These tips are specifically for two-color brioche rib knitting.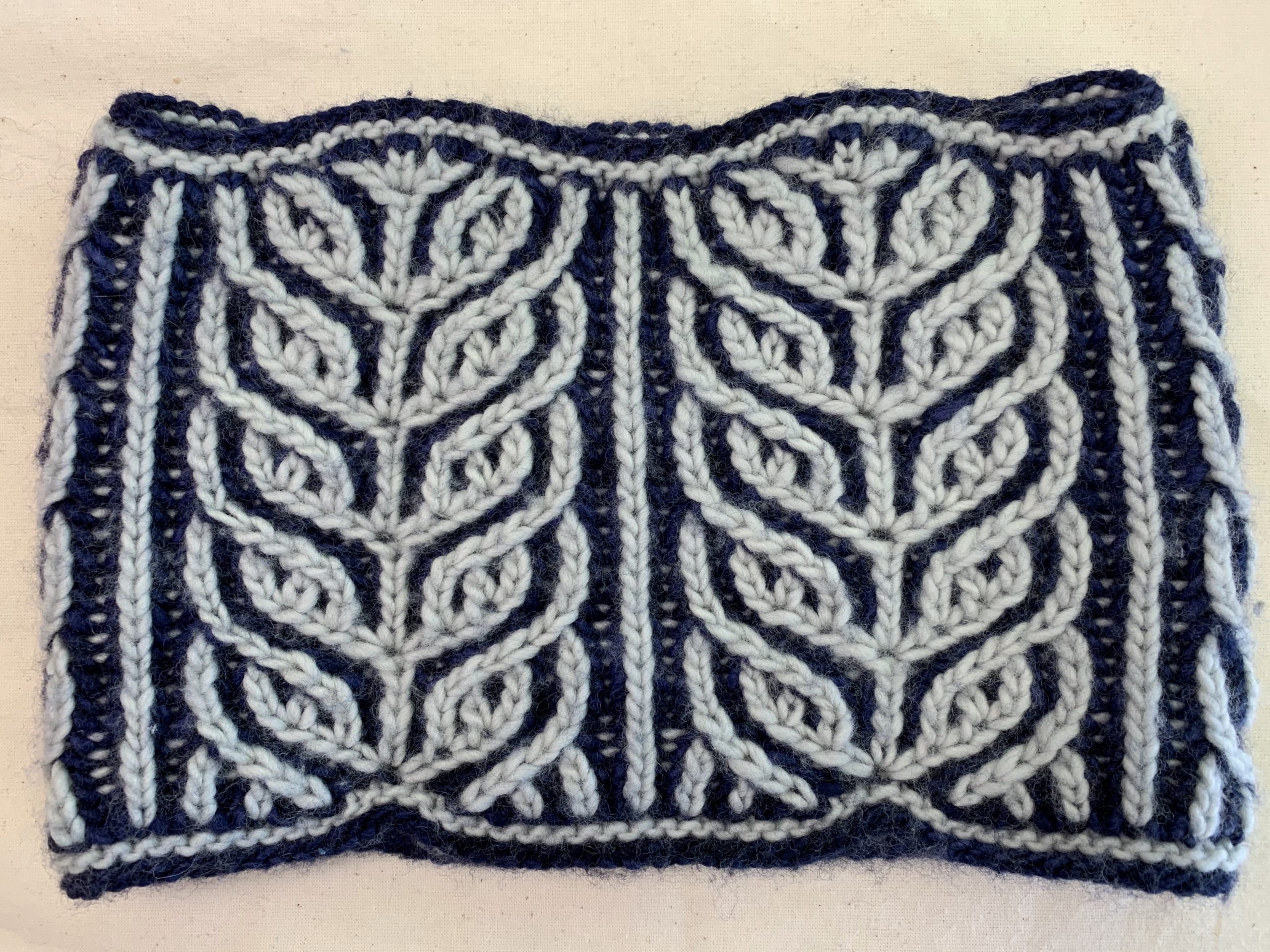 Brioche knitting creates a lovely, squishy, two-sided fabric. To do this, you work half the stitches on each row or round, while slipping every other stitch. The slipped stitches get a yarn over "shawl" or "wrap," which you work together with the stitch on the following row or round. Stitches that are slipped on one round are worked on the next round, and vice versa. Cushy! Choose a needle a bit smaller than you'd expect, to make up for brioche's extra stretchy nature.
Tip 1: Choose a light color for your main color, and a dark color for your contrast color.
You'll be able to "read" your work more easily if your BRK (brioche knit) stitches are a light color on the right side of your fabric, against a dark BRP (brioche purl) background. Light colors are dominant to your eye and seem to pop towards you, and darker colors recede.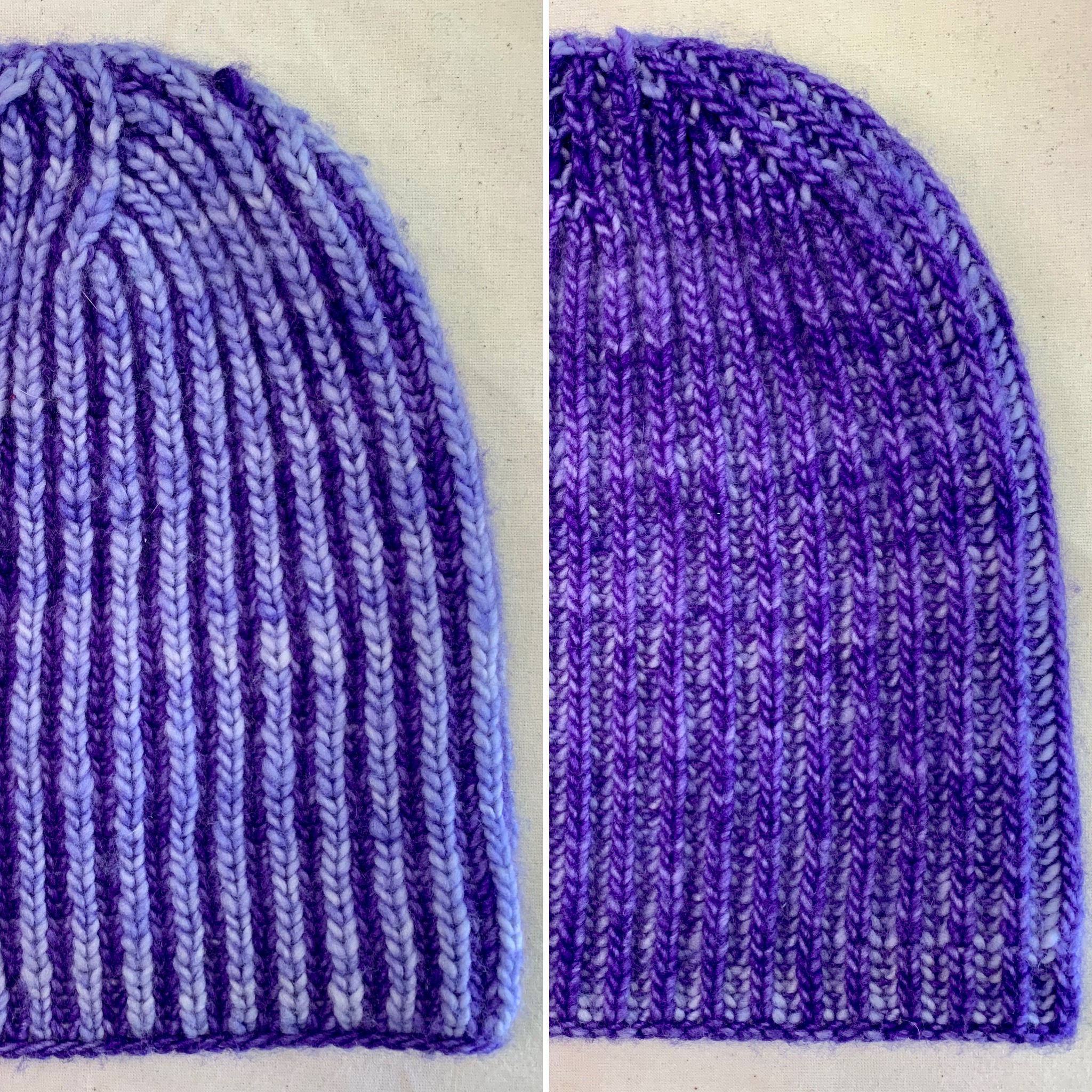 Tip 2: Always put your circular brioche knitting down in the middle of the round
What?! Not stop at the end of the round? No, and here's why. If you're knitting in the round, the end of the round is the trickiest place to know where you left off. If you stop in the middle of the round, when you pick it back up there is only one yarn that is available to you. No question in this picture which yarn I'm working with! You can easily see whether you're on a BRK (brioche knit) round, or a BRP (brioche purl) round. Brioche purl round here!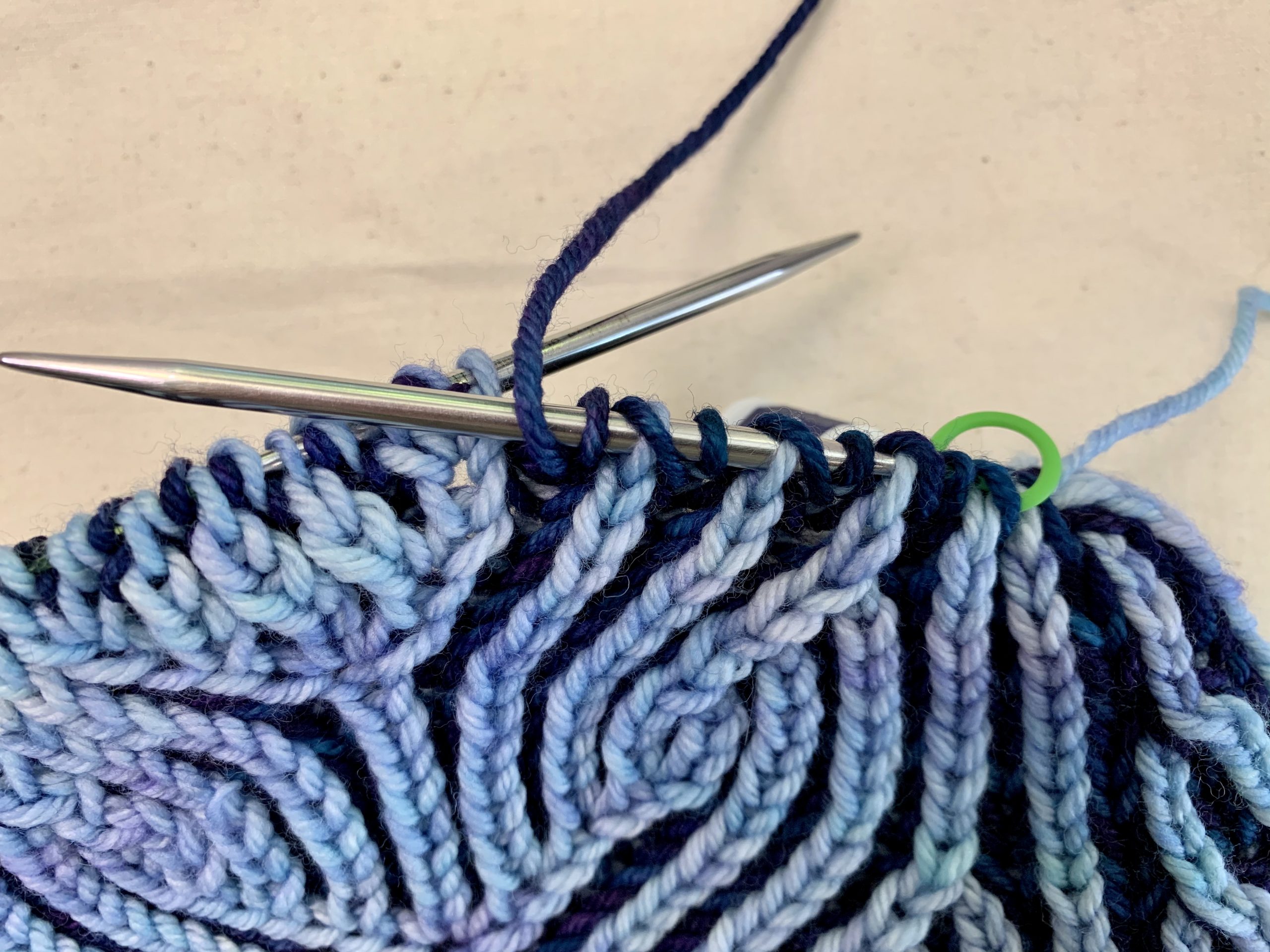 Tip 3: My yarn over is missing! Do I have to rip back?
Nope! Whether you forgot to make the yarn over, or it just happened to slip off your needle, you can just pick it back up and put it back on the needle. Look for the running thread in the YO color; it will be either in front or back of your slipped stitch. Put it back on the left needle with the slipped stitch it belongs to. Make sure that it's oriented the same way as the other YO's further down the left needle (right end forward, left end back).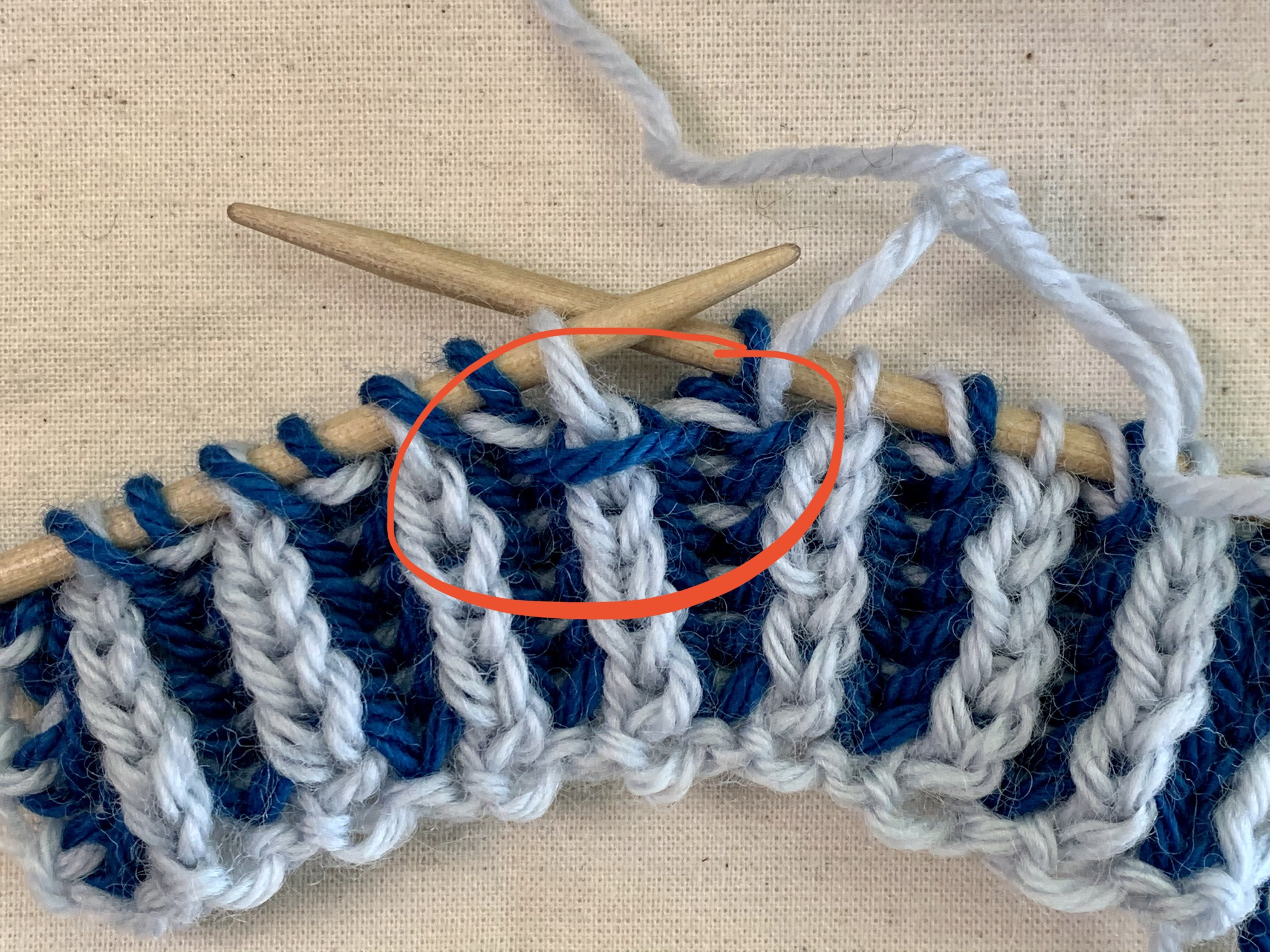 Tip 4: I'm working flat brioche, and I don't know whether I should turn or slide at the end of my row!
It takes 2 passes, or 2 half rows, to complete one actual row in brioche. If your first half row is worked with your light color (LC), when you finish your LC is hanging off the end of the row, and your dark color (DC) is still waiting at the beginning of your row. Slide your stitches back to the beginning of the row and then work with the DC. This lets your DC catch up to your LC. When both of your yarns are together at the same end of the row, THEN you can turn your work. Whichever color is your beginning color will always be your beginning color; check your pattern! The other color will always be playing catch up, before you can turn your work.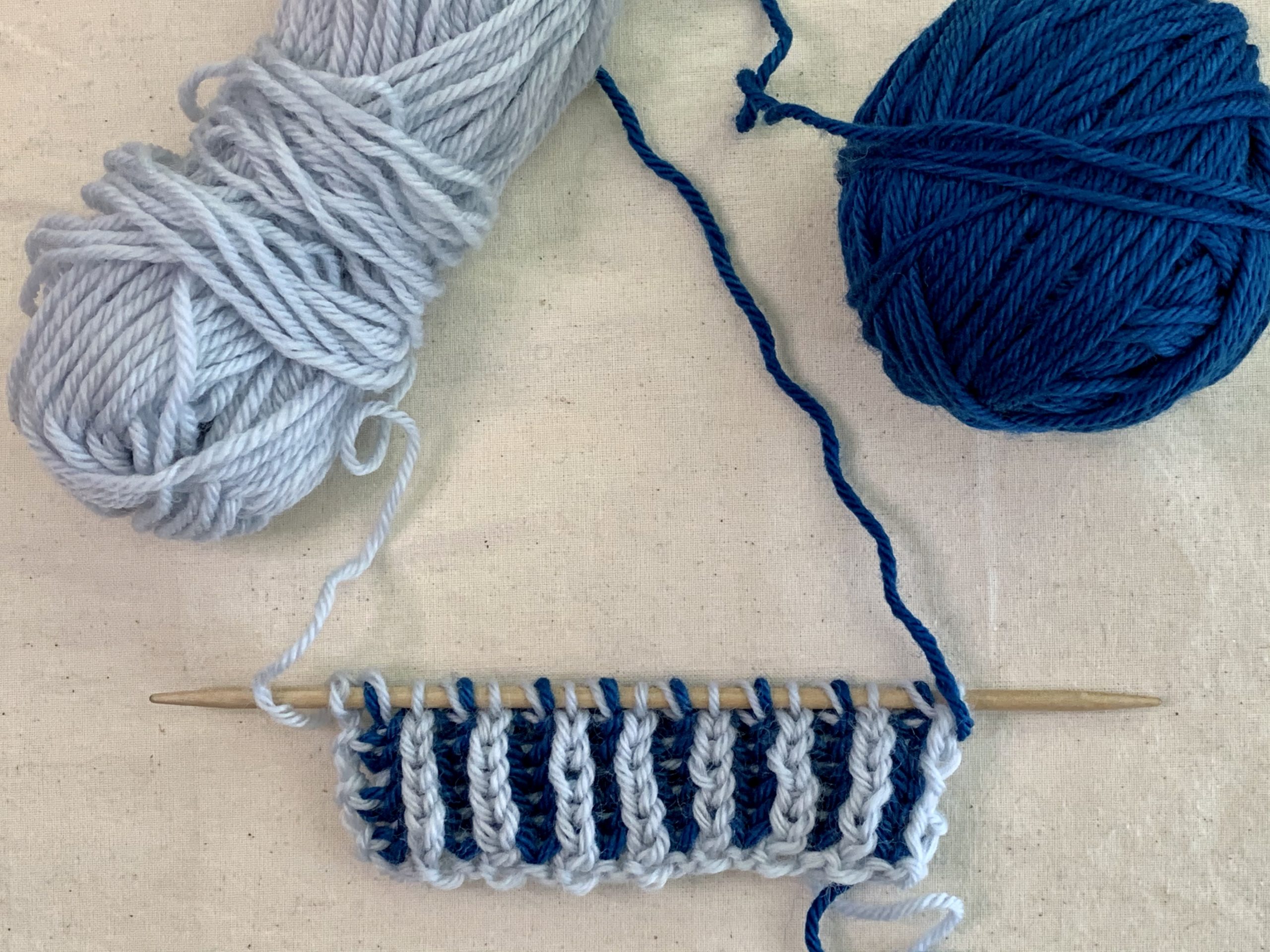 (Extra hint: The color you use to BRK on the RS will be the color you use to BRP on the WS. The color you use to BRP on the RS is the color you use to BRK on the WS. That's one more thing to keep track of, which is why I like to teach brioche in the round first, so the RS is always facing you!)