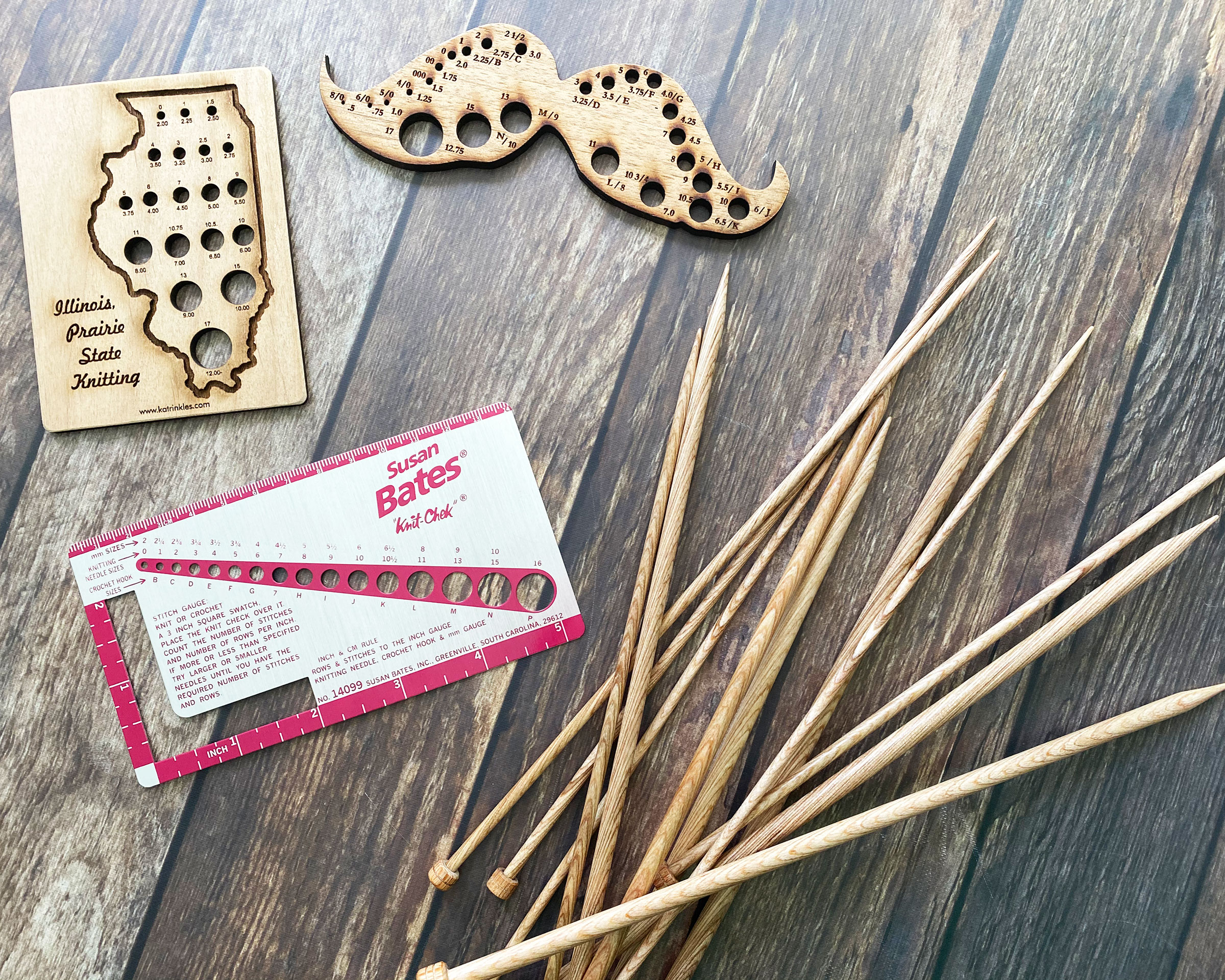 Curious about knitting needle conversions? We're here to help! Knitting needles come in a wide variety of sizes. From super-thin needles that look like toothpicks, up to super thick needles that can knit the chunkiest of projects, knowing the size of your knitting needle is important. There are many conventions for listing knitting needle sizes, two of them being U.S. sizes and metric (listed in millimeters). Your knitting needles may only have one of these numbers printed on them and the pattern you want to knit might list the other. What to do? Use this handy knitting needle conversion chart to figure out the size of your needle:
KNITTING NEEDLE CONVERSION CHART

You can also find yourself in a situation where a knitting needle doesn't have a number printed on it all. Sometimes knitting needles don't have a size printed on them, or it has rubbed off over time. In that case, grab yourself a needle gauge to figure out the size of your needle.
Once you have the size, you can double-check the knitting needle conversion chart to make sure you have the appropriate needle for your project. Knitting needle sizing can get a little confusing. U.S. knitting needle sizing is such that the larger the number, the larger the needle. However, those numbers don't match the metric number, which is why we need a conversion chart. Now that you have one, you'll have your knitting needles organized and ready to use for all your beautiful knitting projects.
Related Content: