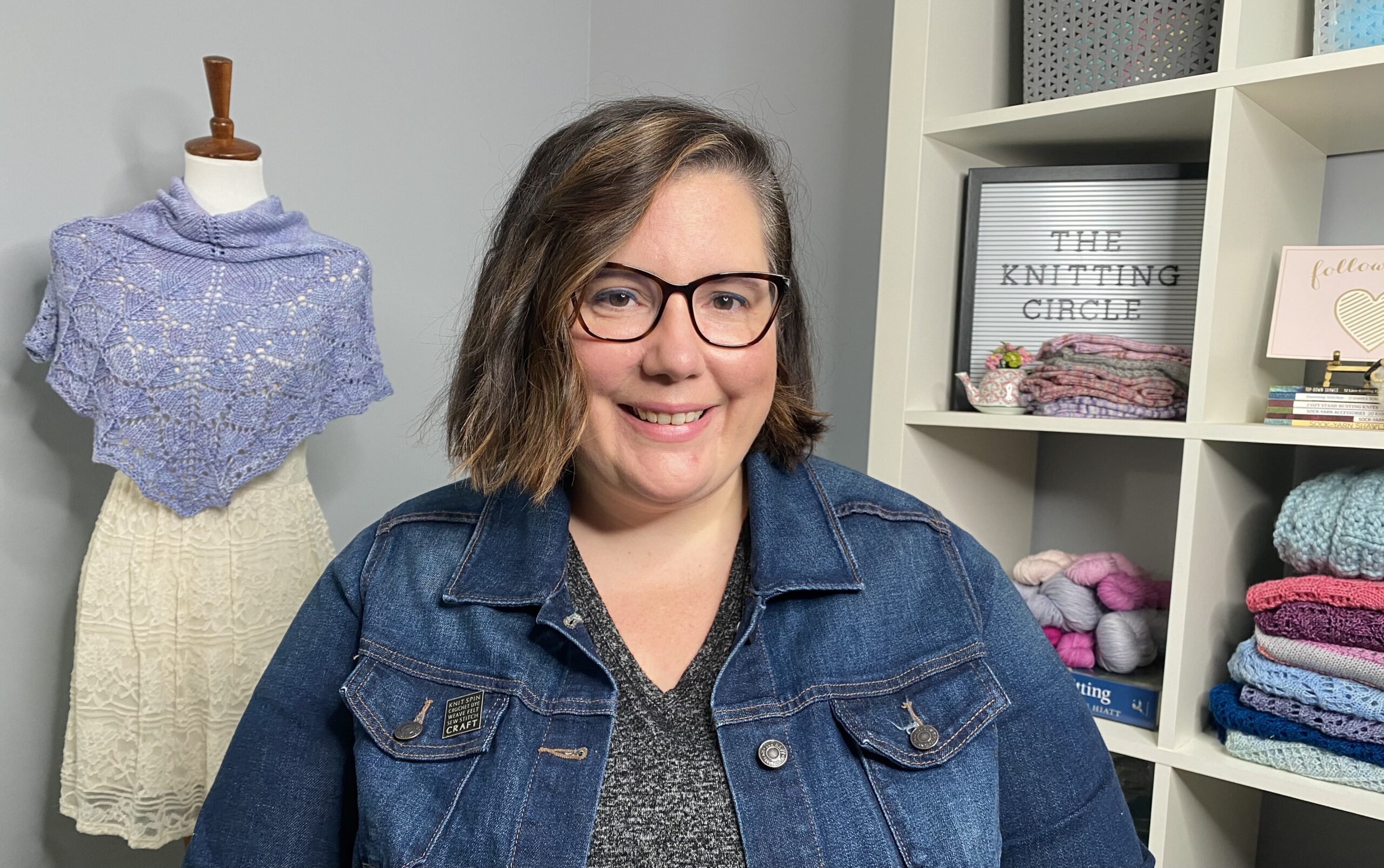 Duplicate Stitch
Jen Lucas
Duplicate stitch is an interesting colorwork technique that you can use to add all sorts of designs to your knitting project. In this premium video, join our knitting expert as she shows you just how easy it is to work duplicate stitch.
Jen works from a chart that looks like any other chart in knitting. The difference though is that a plain Stockinette stitch fabric (knit on Right Side/purl on Wrong Side) is worked and completed before the chart is introduced.
The duplicate stitch is worked using lengths of yarn no longer than 24" [61 cm], to keep things neat and tidy. It also helps with avoiding knots and tangles in the yarn while working the duplicate stitch. Jen starts with Contrasting Color 1 and works the first duplicate stitch over marked stitch. She continues working duplicate stitch following the flower chart, using Contrasting Color 1 for the flower and Contrasting Color 2 for the leaves and stem.
Jen provides a couple of helpful tips to make the process a little easier:
– Weave in the ends of the duplicate stitch yarn as you go to help keep the back of your work neat.
– Remember: knitting stitches aren't square, so you'll need to take that into account when designing your own duplicate stitch pattern.
Where will you incorporate duplicate stitch into your knitting projects?
Explore videos by Jen Lucas