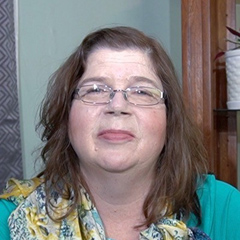 Mosaic Knitting: Working in Stockinette Stitch
Mary Beth Temple
Slipped stitch knitting is a fun technique to incorporate multiple colors into your knitting projects while only working one color at a time. The mosaic knitting technique was first created by Barbara Walker in the 1970s. The stitch patterns are created by using two colors of yarn, switching yarn every two rows. Because the mosaic stitch patterns have slipped stitches, only one color is needed at a time. In this video, Mary Beth Temple explains how to work a mosaic knitting stitch pattern in Stockinette stitch.
MOSAIC KNITTING CHART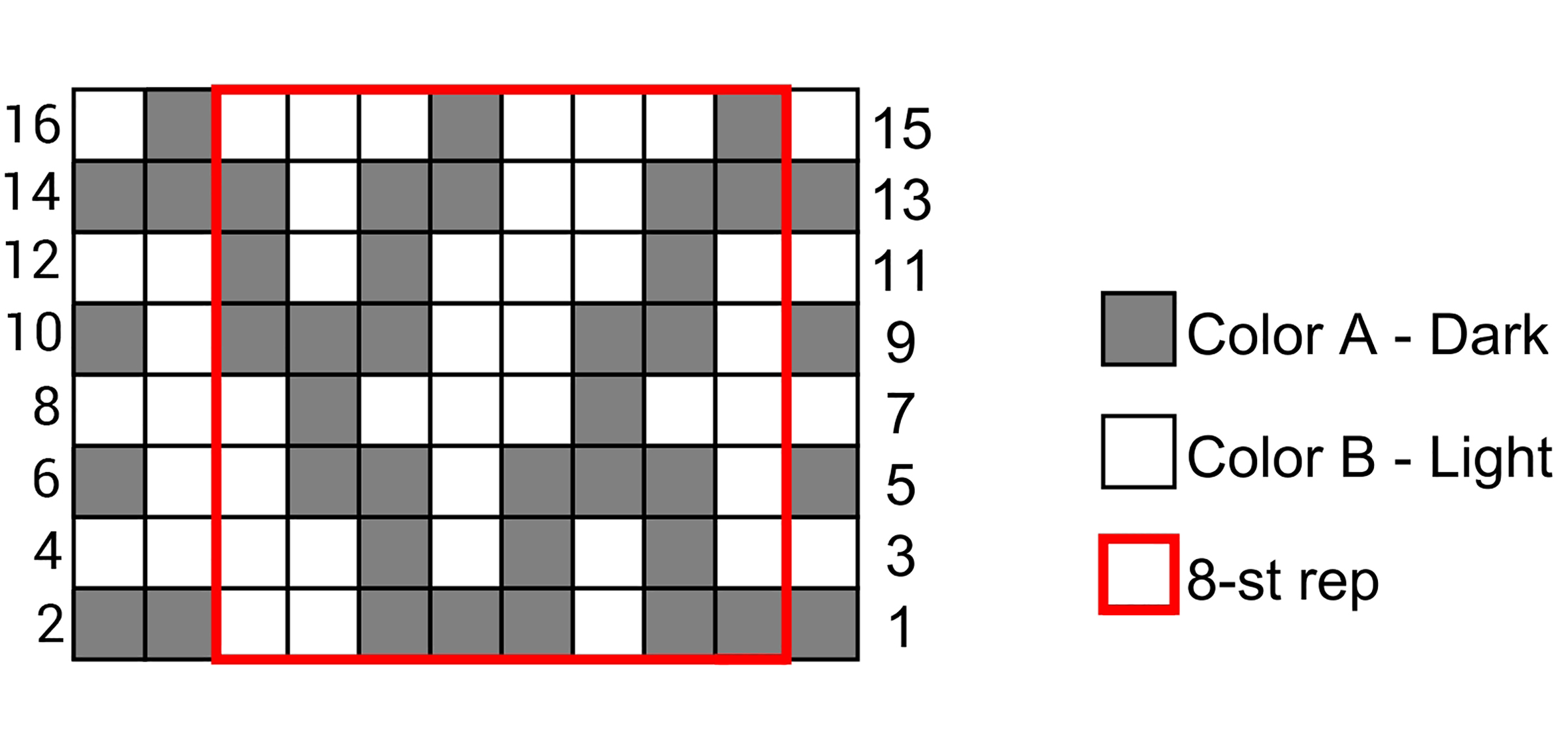 The chart that Mary Beth is following, as shown above, calls for a multiple of 8 plus 3 stitches to be cast onto the needles. She has a total of 27 stitches cast on (8 x 3 = 24; then, 24 + 3 = 27). She is working the pattern with the gray yarn as her dark color (Color A) and the pink yarn as her light color (Color B). She notes that the first stitch on the right edge of the chart will indicate which yarn you will be using to knit. Row 1 has a dark gray square, so she will be knitting with the dark color. For this row, the dark squares are knit, and the white squares are slipped purlwise. Once Row 1 is complete, she starts working Row 2, purling the stitches on the Wrong Side to create Stockinette stitch. The stitches that are to be slipped are slipper purlwise with yarn in front, in order to keep the floats to the Wrong Side of the fabric.
Mary Beth introduces the second color on Row 3. To attach the new color, she simply folds over the new yarn, leaving a 4-to-6-inch tail to weave in when the swatch is complete. She follows the chart with the light color, Color B, for Rows 3 & 4. She continues working the pattern through Row 6, and then shows her completed swatch. The completed swatch has 3 repeats of the 16 rows, allowing you to really see the beauty of this mosaic stitch pattern. When working in Stockinette stitch, you create an interesting fabric, perfect for knitted hats and sweaters.
Related Videos: Mosaic Knitting: Reading Charts, With Yarn in Front vs. With Yarn in Back
Explore videos by Mary Beth Temple