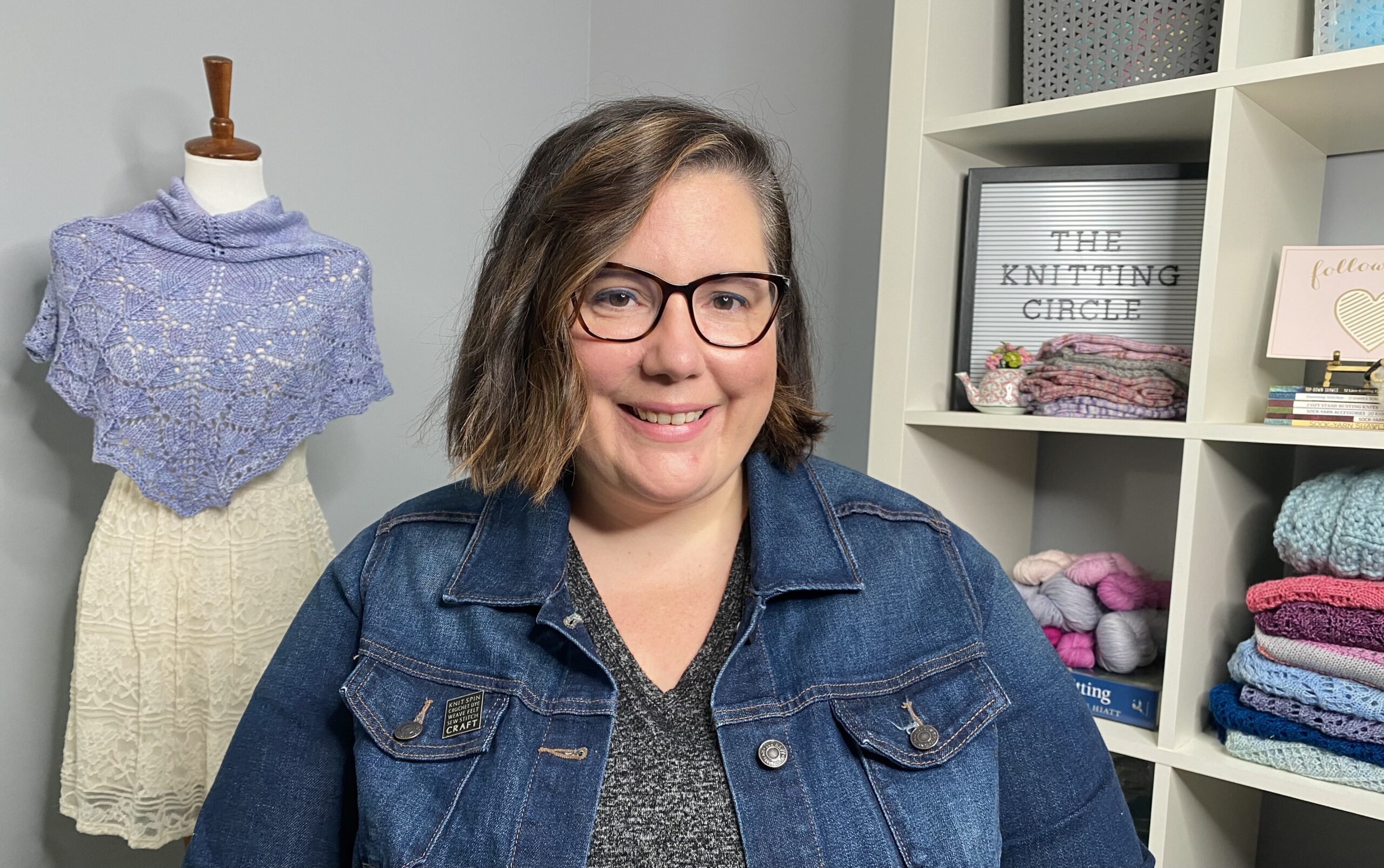 Textured Diamonds
Jen Lucas
The textured diamond stitch pattern combines classic simplicity with intricate detail, resulting in a visually striking motif. This versatile pattern can be used to embellish a variety of knitting projects, from cozy scarves and stylish sweaters to decorative blankets and more. Whether you're aiming for a traditional or contemporary look, the diamond stitch pattern offers endless possibilities for customization.
TEXTURED DIAMONDS STITCH PATTERN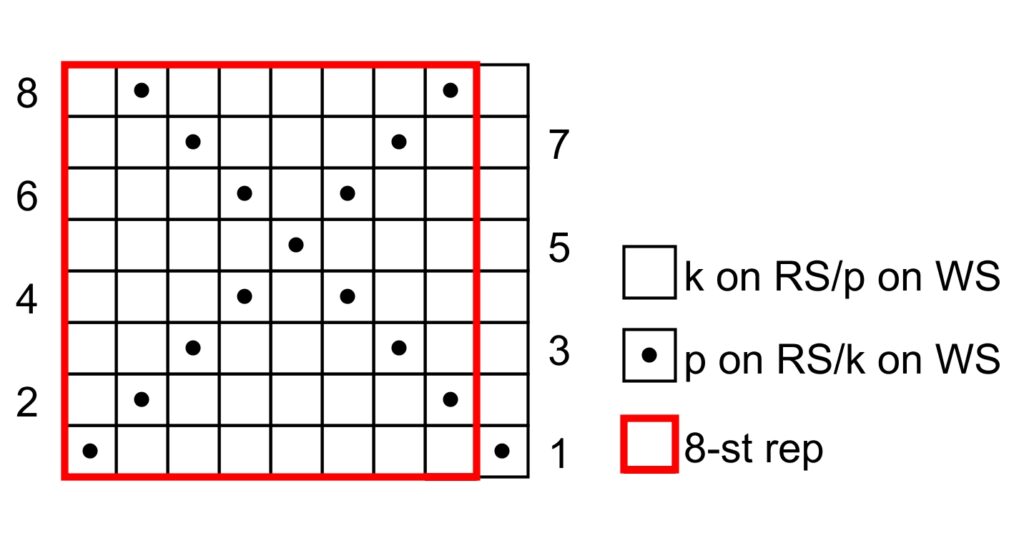 The stitch pattern is worked over a multiple of 8 plus 1 stitches as follows:
Row 1 (RS): P1, *k7, p1; rep from * to end.
Row 2 (WS): *P1, k1, p5, k1; rep from * to last st, p1.
Row 3: K1, *k1, p1, k3, p1, k2; rep from * to end.
Row 4: *P3, k1, p1, k1, p2; rep from * to last st, p1.
Row 5: K1, *k3, p1, k4; rep from * to end.
Row 6: Rep Row 4.
Row 7: Rep Row 3.
Row 8: Rep Row 2.
Rep Rows 1 – 8 for pattern, ending with Row 1 or 5.
This is such a fund and interesting stitch pattern that is comprised simply of knit and purl stitches. What kind of projects will you incorporate this stitch pattern into?
Popular Simple Stitch Patterns videos
Explore videos by Jen Lucas