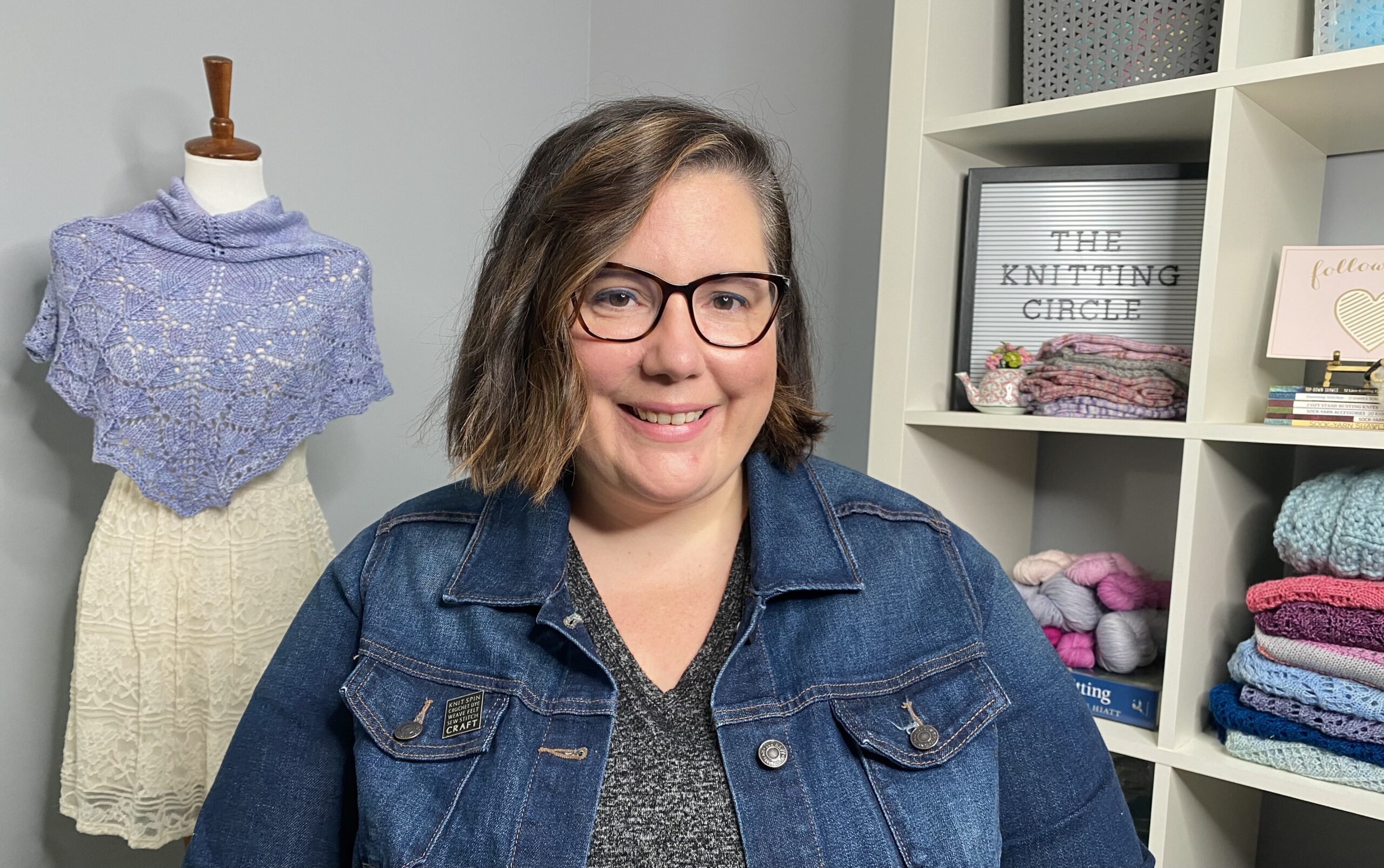 TKC GOLD: Three Top-Down Shawl Shapes
Jen Lucas

We often think about top-down shawls being simply triangle shawls or half-pi shawls, but there are many other ways you can knit these accessories. Let's take a look at three top-down shawl constructions.
THIS EVENT IS ONLY AVAILABLE FOR TKC GOLD MEMBERS
Log in now to view the event or join our GOLD Community here.

Explore videos by Jen Lucas
$379
Value
Get everything included in Premium plus exclusive Gold Membership benefits.
24/7 Access to Premium Knitting Videos, Projects, and Tips
Step-by-Step Instructional Demos, Patterns, and Tutorials
3 Full-Length Video Downloads to Watch Offline
5 Full-Length Knitting Classes to Keep for Life
10 Printable Knitting Patterns
Discounts on Purchase-to-Own Content in The Knitting Circle Shop
Access to Ask the Expert Program
Exclusive GOLD LIVE Streaming Events
TKC GOLD: Three Top-Down Shawl Shapes
Join The Knitting Circle to continue watching for $194.00 per year