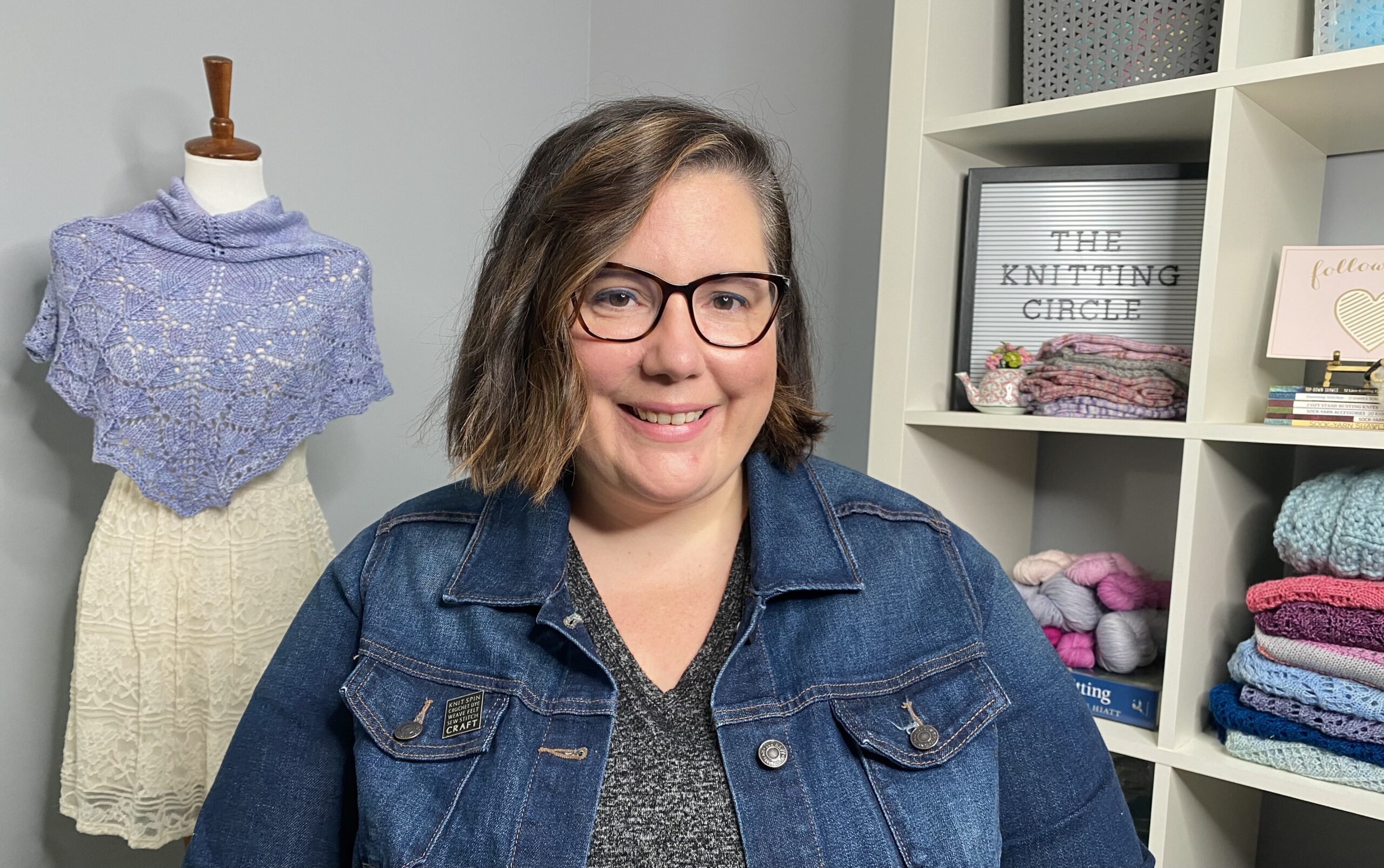 TKC GOLD: Dahlia Slouchy Hat
Jen Lucas

Working lace stitches on every row of a knitting project can be daunting for some, especially when you hit that Wrong Side row. A great solution is to knit these stitch patterns in the round! By working this way, you're always on the Right Side of your piece, and you don't have to worry about the dreaded purl decreases. The Dahlia Slouchy Hat is perfect for working a super lacy pattern, keeping all the knitting on the Right Side of the hat. It's easy to customize and is a great accessory to add to your wardrobe!
THIS EVENT IS ONLY AVAILABLE FOR TKC GOLD MEMBERS
Log in now to view the event or join our GOLD Community here.

Explore videos by Jen Lucas
$379
Value
Get everything included in Premium plus exclusive Gold Membership benefits.
24/7 Access to Premium Knitting Videos, Projects, and Tips
Step-by-Step Instructional Demos, Patterns, and Tutorials
3 Full-Length Video Downloads to Watch Offline
5 Full-Length Knitting Classes to Keep for Life
10 Printable Knitting Patterns
Discounts on Purchase-to-Own Content in The Knitting Circle Shop
Access to Ask the Expert Program
Exclusive GOLD LIVE Streaming Events
TKC GOLD: Dahlia Slouchy Hat
Join The Knitting Circle to continue watching for $194.00 per year