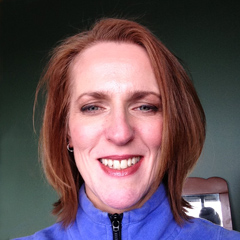 Exploring Advanced Cables
Jill Wright
With thousands of cable knitting patterns to choose from, it can be difficult to decide where to begin. In this video, cable knitting expert Jill Wright looks at several cable swatches and discusses their features.
Jill starts by looking at the basic 4-stitch cables, C4F (cable 4 front) and C4B (cable 4 back). She notes that these cables can be altered slightly to create a horseshoe cable. They can also be used to create cables and X and O cable, which looks those letters of the alphabet.
She goes one to show more cable swatches, including one with diamond cables and 3-stitch cables. She discusses variations that can be made to diamond cables, and that you can often find large diamond cables that feature interesting stitch patterns in the center of the diamond.
Other cables Jill explores are Celtic cables, looped cables, twisted stitch cables, and the reversible cable.
Explore videos by Jill Wright