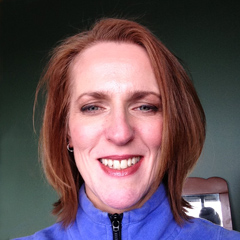 Choose the Right Cast On For Your Knitting Project
Jill Wright
With so many cast on methods to choose from, it can sometimes be difficult to decide which one is right for you and your knitting project. In this video, Jill Wright compares several different cast on methods to help you choose which you would like to use when your beginning your next project.
Jill begins by stating that it's important to consider the beginning edge of the project and what characteristics you need that edge to have. Different cast on methods have different purposes. They can be stretchy, firm, decorative, or functional.
She then compares several different cast on methods, highlighting their features and how they can be altered slightly in your projects. She shows swatches of the following cast on methods:
Cable Cast On
Long Tail Cast On
Picot Cast On
Two-Color Braided Cast On
Tubular Cast On
Provisional Cast On, Using a Crochet Chain
There is no one right way to cast on your knitting project. What is most important is that you choose the right cast on for you and the project you are knitting.
Explore videos by Jill Wright