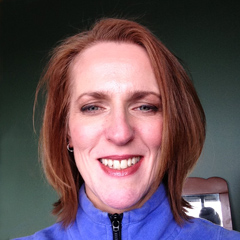 Reading a Cable Chart
Jill Wright
Cable knitting is such a fun technique, with thousands of patterns available to knit. Working cable patterns can be done with written instructions but learning to work from a chart is helpful for many knitters. In this video, cable knitting expert Jill Wright explains the basics for reading a cable chart.
Jill shows an example of a chart for a Celtic cable as well as the corresponding swatch that she knit from the chart. She notes that this chart is worked in rows. The odd numbers on the right side of the chart are the Right-Side rows. The even numbers on the left side of the chart are the Wrong-Side rows. She also explains that the bold box around the stitches is the stitch pattern repeat and that additional stitches can be cast on to work the pattern repeat multiple times if desired.
Once the base of the chart is explained, Jill begins explaining the different symbols on the chart. It's important to note that different charts use different symbols. Always check the key for the pattern to know what the symbols mean. Jill mentions that for some books and magazines, the key is located in the final pages of the book or magazine instead of with the chart itself. She looks at several rows of the cable chart, explaining how to work each of the stitches as you come to them.
Explore videos by Jill Wright