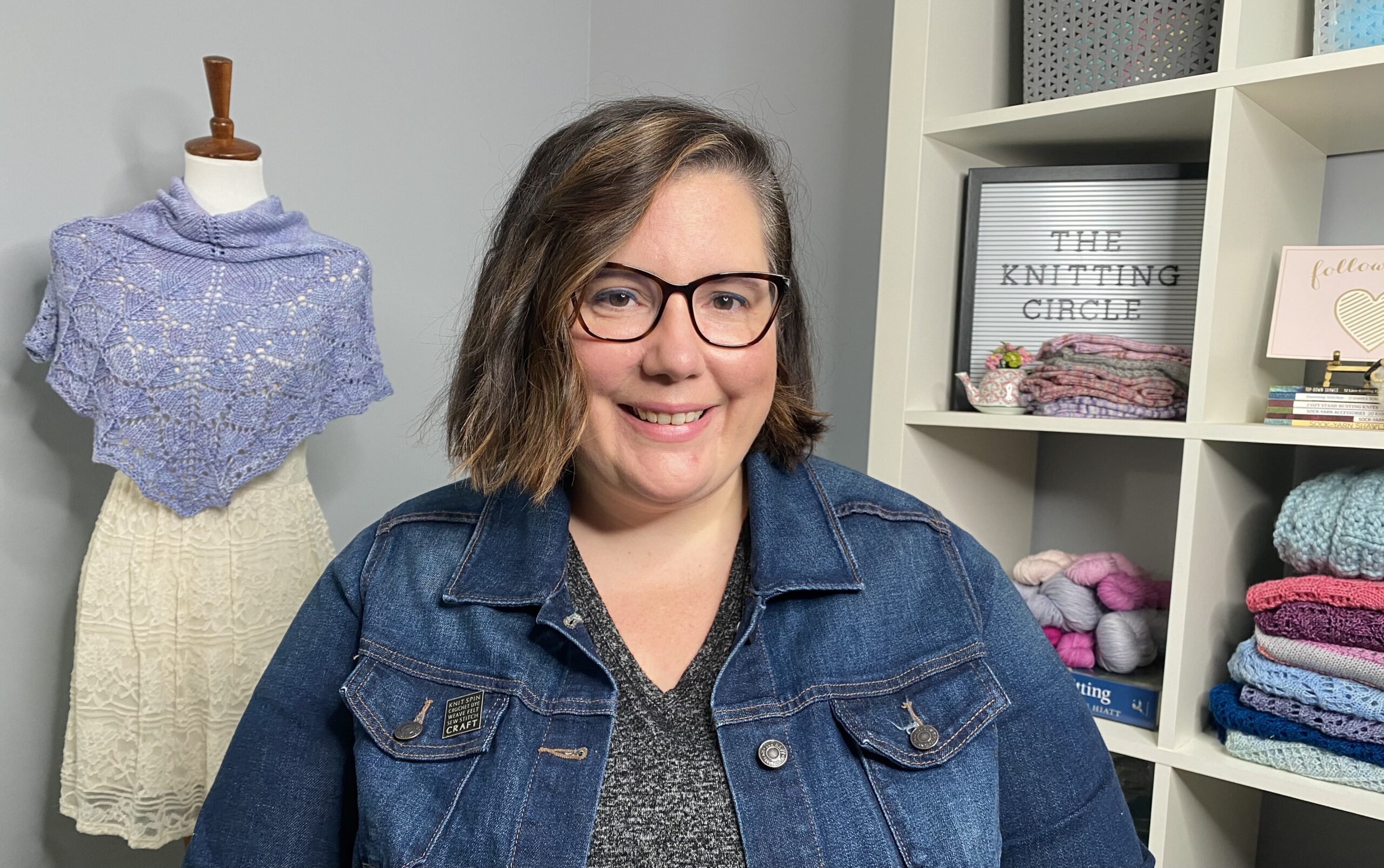 Knitwise Bind Off
Jen Lucas
In this short video clip, learn how to do the basic knitwise bind off. Follow these steps to work this knitwise basic bind off:
1. Knit 2 stitches (2 stitches on right needle)
2. Insert the left needle into the first stitch (the right-most stitch) on the right needle
3. Pass the first stitch over the second stitch (1 stitch remains on right needle)
4. Knit 1 stitch (2 stitches on right needle)
Repeat steps 2 – 4, ending with step 3 with one stitch remaining on the right needle. Cut the yarn, leaving an approximately 6-inch tail. Fasten off by pulling the yarn through the final loop.
Popular Basic Techniques videos
Explore videos by Jen Lucas