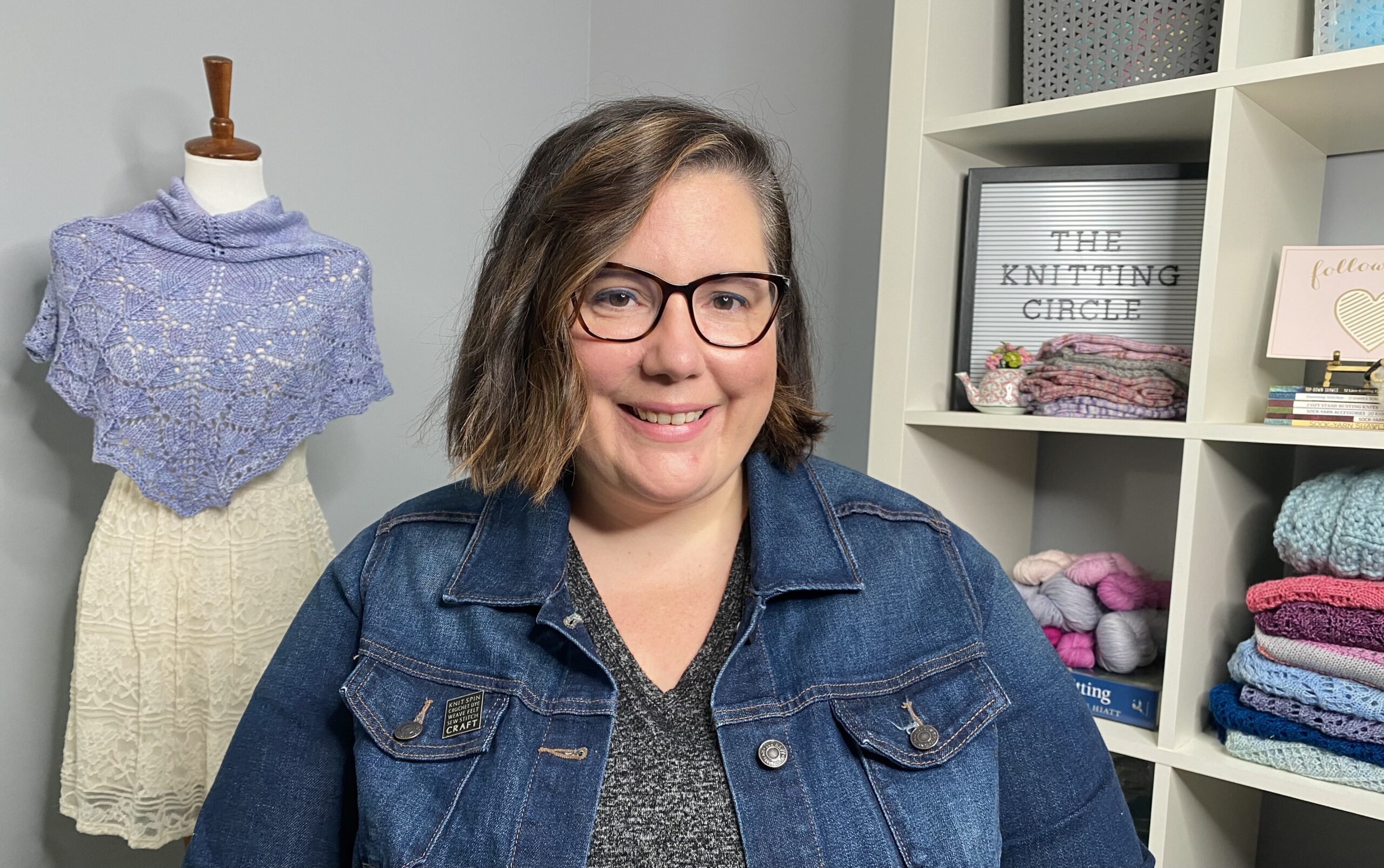 Horizontal Braid
Jen Lucas
The horizontal braid in knitting is an interesting technique that allows you to add an extra special detail to your knitting project. There are different methods of creating this braid on your knitting project. In this video, our knitting expert Jen Lucas explains one way to create the horizontal braid and encourages you to try to incorporate it into your future projects.
WORKED IN THE ROUND
Work horizontal braid on the next round as follows:
1. With the left needle, make one by lifting strand in between stitch just worked and the next stitch, bringing the needle from front to back and knitting it, knitting through the back loop (1 stitch increased).
2. Slip one stitch purlwise from right needle to left needle.
3. Bring right needle behind the first st on the left needle, knit second stitch on left needle through the back loop, leaving the stitch on the needle.
4. Knit the first stitch on left needle, completing the stitch and taking both the first and second stitch off the left needle.
Repeat Steps 2 – 4 around to beginning of round marker. Remove marker, slip one stitch purlwise from left needle to right needle. Pass second stitch on right needle over first stitch on right needle (BO 1 st)—48 sts.
Place marker for beginning of round.
What kind of projects will you incorporate this beautiful braid detail?
Popular Decorative Stitches videos
Explore videos by Jen Lucas