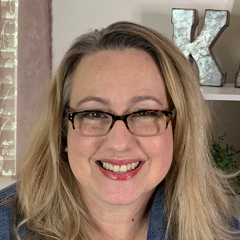 Choosing the Right Color for Your Project
Corrina Ferguson
With so many different types of yarn available in such a wide variety of colors, it can sometimes seem daunting to choose the right color for your knitting project. In this video, knitting expert Corrina Ferguson discusses some tips on how to choose the right color for your next project.
Corrina begins by showing several samples of different projects and explains why she chose the color (or colors) for that particular project. She mentions that before beginning a project, it's important to think about the following:
– Who are you knitting it for and what colors do they like?
– Are there particular colors that suit you or the recipient?
– When and how will the item be used or worn?
For projects that involve using multiple colors together, Corrina mentions that it's important to consider how the colors will play with each other. For slipped stitch projects, for example, you'll want to make sure you're getting a nice contrast between the colors so that the stitch pattern is well-defined on the fabric.
For a striped project, consider using a multicolor yarn and a solid yarn together. Corrina ends the video by reminding you that ultimately you need to knit with a color that makes you happy, and that is what's most important.
Popular All Videos videos
Explore videos by Corrina Ferguson