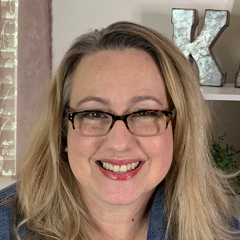 Carrying Yarns Along the Side of Your Project
Corrina Ferguson
When working in stripes or alternating skeins of hand-dyed yarns, it can be daunting to think about all the ends that will need to be woven into the project in the end. In this video, Corrina Ferguson provides you with an alternative, by demonstrating how to carry yarns along the side of your project.
If working a pattern where the colors or balls of yarn are changing every two rows, the yarn can be worked without any special maneuvers at the edge of the fabric. However, if working a pattern where the yarn color or balls of yarn are being changed every 4 rows or more, then you'll want to use this technique.
To carry the yarn up the project, Corrina takes the old yarn and brings it up and over the new (or working yarn) so that when she begins the row, the old yarn is caught and will stay flat along the edge of the knitting. This process can be repeated every time the color or ball or yarn is changed.
One disadvantage to working the yarn in this way is that the different yarns begin to twist together, and that needs to be managed as you're knitting so the yarn doesn't become too tangled. If you do not like to weave in ends, however, this method of carrying the yarns up the side may work well for you, as you don't have to weave in so many ends at the completion of the project.
Popular All Videos videos
Explore videos by Corrina Ferguson