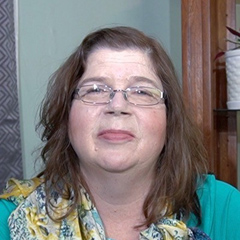 Look & Learn: How to Spot Mistakes in Your Knitting
Mary Beth Temple
No matter how long you've been knitting, mistakes are going to happen. The sooner these mistakes are spotted, the sooner they can be repaired. In this video, Mary Beth Temple shows you how to find and fix a few common knitting mistakes.

Common errors include:
– Loose or mis-shaped stitches
– Knitting a stitch that should have been purled or purling a stitch that should have been knit
– A hole or eyelet that's been created by an accidental yarn over or inadvertently picking up the strand of yarn between two stitches
– Twisted stitches
– Loop not being completely pulled through a stitch
It's important to examine your project as your knitting it, as the sooner the error has been spotted, the easier it will be to fix. Counting stitches when finishing a row can also be helpful, as it can help you spot mistakes that changed the stitch count for the project.
Popular All Videos videos
Explore videos by Mary Beth Temple