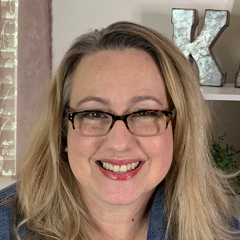 Reading Schematics
Corrina Ferguson
Schematics are drawings commonly found in knitting patterns to tell you all the measurements of the finished piece. They are found in many garment patterns, but you'll also find schematics in other patterns as well, like shawls. In this video, knitting expert Corrina Ferguson demonstrates how to read schematics.
Corrina compares two schematics. The first is for a loose top, worked sideways in two pieces. The second schematic is for a fitted tee worked in several pieces before being seamed together. She notes the sizes on the schematics and how they relate to each other.
The measurements on the schematic are important, because not only do they give you the dimensions of the final piece, but they can be helpful in helping you decide where to make adjustments to your project, like adding length to the body or sleeves. The schematics are also a guide on how to properly block the pieces. Corrina recommends highlighting or circling the numbers for the size that you're knitting to easily keep track the measurements needed for your size.
Explore videos by Corrina Ferguson